Cloud computing is gaining more popularity these days. This is not surprising, as businesses gain many benefits by eschewing all of the hardware infrastructure, on-site maintenance, and upfront costs that come with on-premises software. And, of course, logistics and transportation industry players are also discovering the importance of cloud-based last mile software. But exactly what impact can the cloud have on last mile optimization?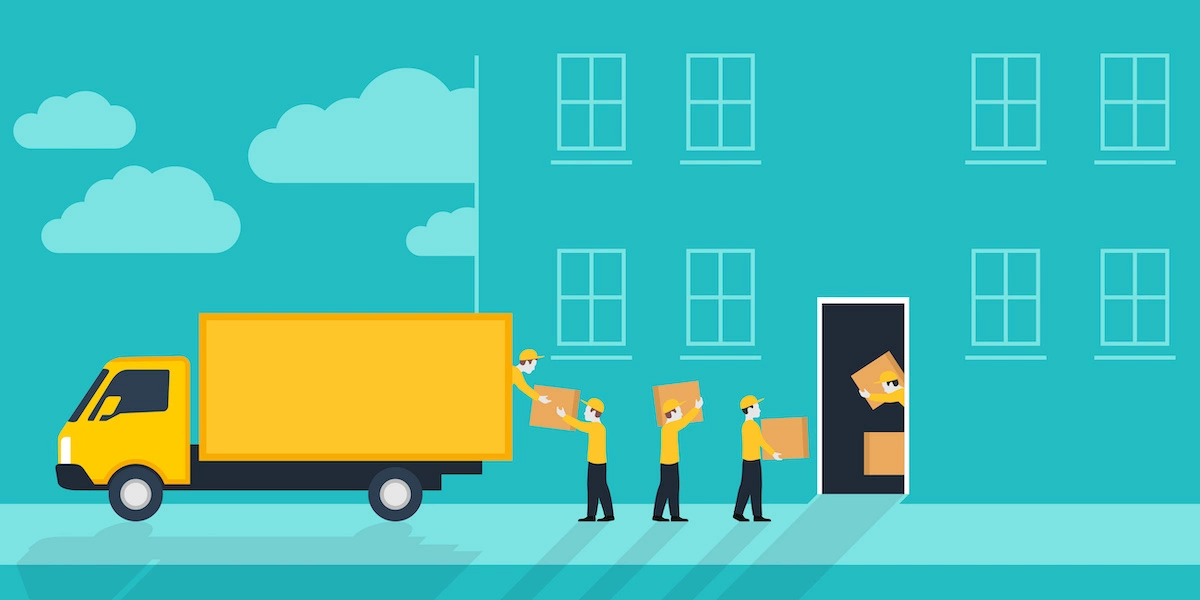 Why Choose The Cloud for Last Mile Software?
Simply put, on-premises solutions put you at a disadvantage. On-premises systems may have been the way to go several years ago, but these days cloud-based solutions are revolutionizing delivery operations and management. Cost savings, better accessibility, security, and reliability are just some of the benefits of the cloud.
A cloud-based last mile solution offers users access regardless of their location. They simply need an internet connection and their device to connect to the software. It allows fleets to connect to a centralized final mile system without the need to maintain IT personnel who are dedicated to maintaining the software. Below are some of the major advantages of using a cloud-based solution to optimize last mile deliveries:
Agility and Flexibility
Last mile logistics software in the cloud helps businesses become more agile and flexible. Unlike on-premises software, cloud-based ones don't need installation, and they are accessible to users regardless of their device and location. Businesses don't also have to handle the solution's patches, upgrades, and add-ons, which are the responsibilities of the provider.
Thus, updates and changes can generally be easily completed with minimal downtime. And you can upgrade your capabilities to include more features or simply more trucks without a huge undertaking involving new servers and loads of onsite maintenance.
In this way, cloud-based last mile solutions offer more flexibility and agility when it comes to scaling. Unlike on-premises software, a solution on the cloud enables enterprises to easily expand their software deployments to new distribution centers and other locations with minimal installation effort.
The cloud's agility is fundamentally well-suited to the nature of last mile delivery operations. The right solution allows you to keep up with the fast-paced, competitive last mile delivery environment. The right solution can also help you power real-time visibility across your fleet operations.

Advanced Connectivity
Advanced connectivity is one of the primary features of solutions on the cloud. Unlike conventional on-premises software, cloud-based solutions are designed around connectivity. This means that your entire supply chain and logistics network can be connected via a centralized, single system, allowing enterprises to avoid data silos and create logistics plans in a highly connected, visible, and integrated environment.
Information flows in and out of the centralized system, making the sharing and accessing of data about past, current, and future operations more seamless. The free flow of information offers not just end-to-end visibility but also real-time visibility, enabling fleet managers and dispatchers to spot problems and address them quickly and efficiently.
The advanced connectivity the cloud provides helps businesses implement and deploy the solution more easily than on-premises ones. This is in part because cloud solutions can be more easily integrated with one another to create data flows between, say, delivery management and warehouse management.
Cost-Effectiveness
It's no secret that last mile deliveries are quite costly. In this regard, cloud technology is a game-changer.
On-premises solutions require large upfront capital expenditures (servers, installation costs, etc.), plus numerous ongoing maintenance costs (e.g. on-staff IT personnel). With cloud solutions, everything is baked into a simple monthly or annual bill. The payment flexibility of cloud-based solutions allows businesses to ditch the manual, error-prone processes in last mile delivery operations to make their operations more efficient and cost-effective.
Even smaller firms can now enjoy the benefits of last mile optimization software without the expensive infrastructure, salaries to IT personnel, and high costs of upgrades. That said, it can be just as valuable for larger businesses to be able to scale their software usage up without unnecessary complexity.
Last mile software in the cloud also gives you the freedom to choose capabilities or features you require and select a plan according to your business requirements. Indeed, the right SaaS provider will work with you to configure your deployment to your unique business case, such that you're able to approach the last mile in a more efficient way.
Security
There are some myths regarding cloud-based solutions—for instance, many believe that on-premises solutions are the safer and more secure option. This stems from the fact that businesses operate and own in-house servers, allowing them to add extra layers of protection.
The belief that on-premises software is more secure has little basis in fact these days. There are always going to be risks involved when data is moving around, but SaaS companies are in a position to leverage trained experts to keep their clients software safe, while most companies relying on in-house support are more likely to employ generalists. Often, security breaches are internally caused such as when company members mismanage or misconfigure the solution.
Both the cloud software provider and its customer share the responsibility of securing the system by training employees well and assessing the security capabilities of the software. The quality and security of the last mile delivery solution won't be compromised if both parties do their share in ensuring the solution's security.
The future of last mile delivery management will certainly be driven by technological advancements. Increasingly, that means that the future of delivery will be driven by cloud technology.
In fact, cloud computing has become an important catalyst for further digital transformation, as its connectivity and agility are allowing enterprises to integrate technologies like machine learning and artificial intelligence. And there's always more innovation on the horizon. In the meantime, businesses should adopt cloud-based solutions for efficient and more cost-effective last mile delivery operations.