Our Delivery Dashboard Puts You in the Driver's Seat
DispatchTrack's graphical display gives you the confidence of knowing you're in control.
DispatchTrack analyzes real-time data for each truck and displays it in color-coded charts and tables to give you actionable information at a glance so you can manage by exception.
Real-time visibility into field operations and exceptions

See the health of the operation and how each day is unfolding in real time

See delays, incomplete/abandoned deliveries and exceptional circumstances

Drivers can upload notes and photographs to document success, incomplete deliveries, customer refusals and other exceptions
The single-pane-of-glass Dashboard allows you to manage by exception. You immediately see the status of every truck, and every delivery is color coded to alert you to situations that need attention. Last Mile Visibility Perfected
DispatchTrack's Dashboard is your virtual control center, allowing you to instantly see what's working and if any situations are developing.
If there are, you can immediately get down into the details: the customer, address, crew, truck location and status and decide how to handle it. Instantly communicate with the driver and customer, plus view photos and videos uploaded from the stop.

"DispatchTrack allows us to get delivery problems resolved much quicker!"
Trey Smith
Vice President, Ivan Smith Furniture
Get The Big Picture at a Glance
The DispatchTrack delivery dashboard brings all of the data about your deliveries into a single screen. In one glance you can see how the day is going summarized in simple graphics, charts, and graphs. Completed deliveries, exceptions and failed deliveries are charted separately and color coded.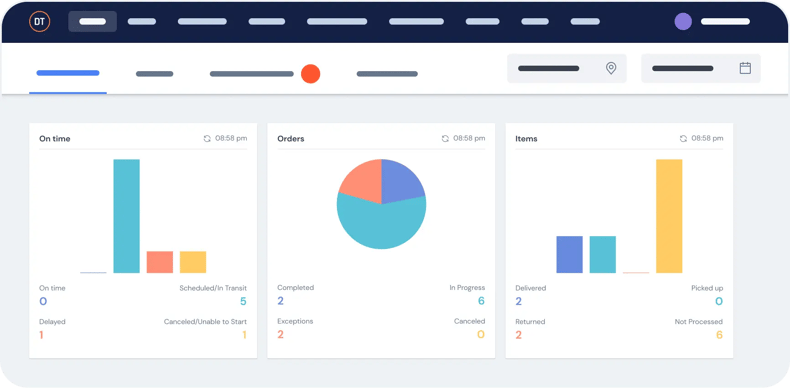 The DispatchTrack Dashboard summarizes your operation into a single, concise screen, giving you all of the information you need and none that you don't. If something's not going right, clicking on a truck or a single delivery expands your view to include everything about that delivery, including the driver's notes, photographs and videos uploaded in real time.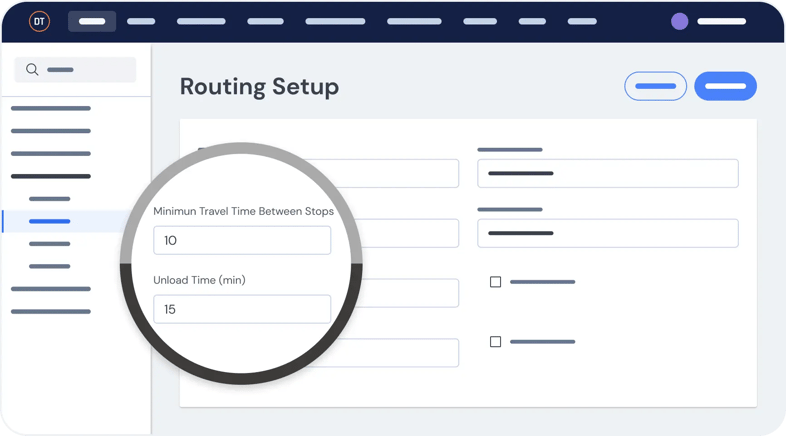 See Every Truck, Every Stop In Real Time
Each truck has a unique identifier and is shown in its own column, with the crew's names and each stop for that day. For each stop, you see the customer's name, address, delivery schedule, and whether the delivery is pending, in progress, partially completed, completed, or failed. The drivers' mobile apps update Dashboard statuses in real time.