Buying furniture isn't the same as buying things like food, toiletries, small gadgets, and so on. Purchasing furniture often is a lengthy shopping process given its price, size, design, etc.. Typically, shoppers spend a considerable amount researching furniture options and comparing them. This is true whether you're paying a visit to the brick-and-mortar store or just shopping around online.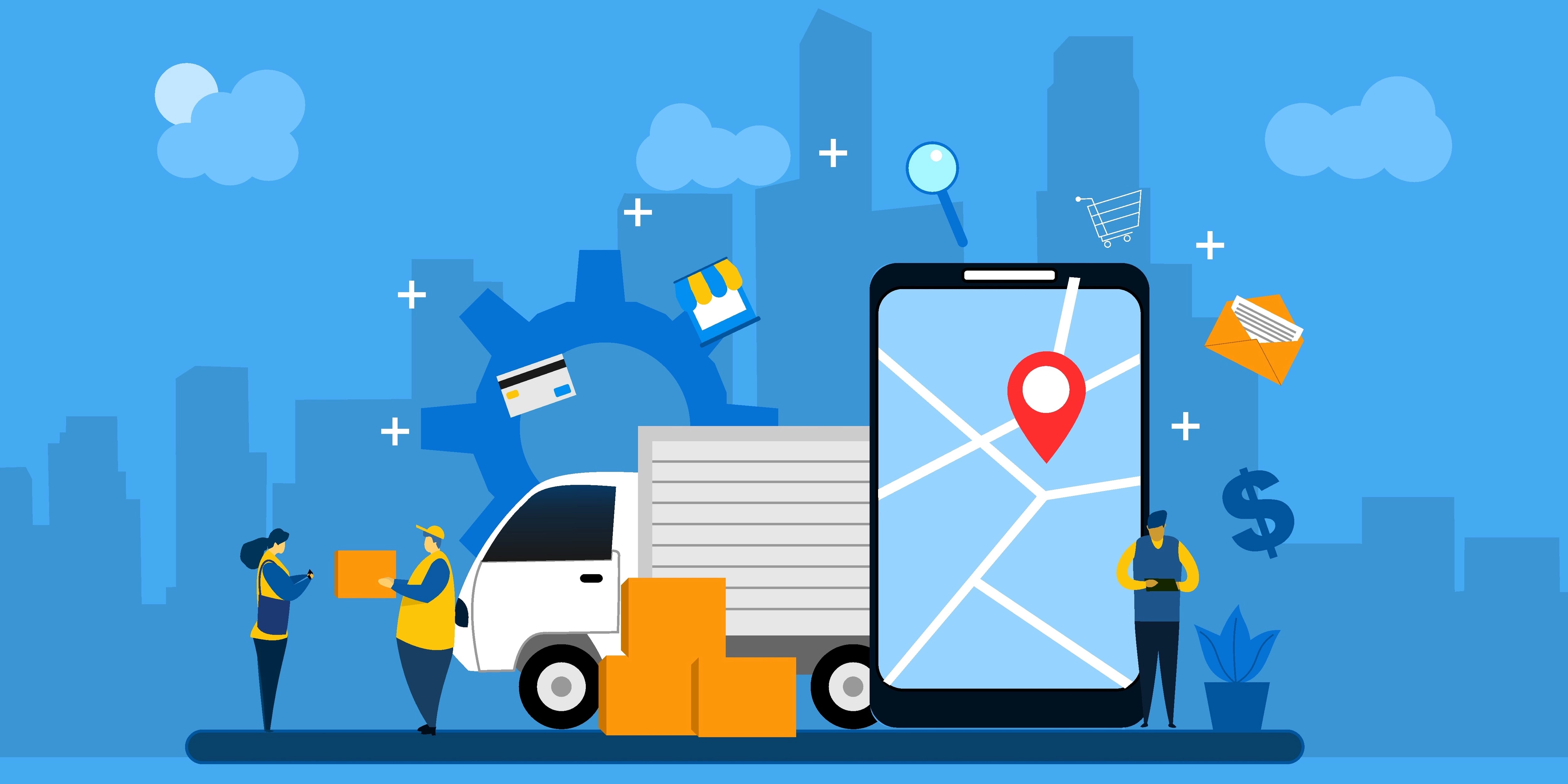 When it comes to fulfillment, furniture offers a whole host of complexities that traditional parcel delivery just doesn't have. Especially when it comes to e-commerce, furniture delivery requires close coordination among stores, customers, salespeople, merchants, and delivery teams. These are usually scheduled deliveries, which means that the customer has to be home to receive the couch, armoire, or table at a specific time. If the delivery driver doesn't show up within that window, the entire last mile starts to go haywire.
At the same time, consumers have been trained by other product categories and retailers to expect great delivery services, and they want personalized furniture delivery experiences as well. The bulk and size that makes furniture delivery so complex doesn't prevent shoppers from demanding perfection in their last mile deliveries.
How are furniture retailers supposed to compete in this environment? One option is to start leveraging cloud-based furniture delivery software.
Why Choose Cloud-Based Furniture Delivery Software?
Back in the day, most delivery management systems—for furniture retailers or anyone else—were designed to be deployed on site. These systems were often bigger and bulkier than the furniture itself, and they required significant maintenance and manual effort to keep things up and running. Though these on-prem systems provided valuable tools for delivery organizations, they didn't always make life easy in terms of technology integration, scalability, etc. As a result, agility and visibility in last mile logistics were hard to come by.

These days, more companies are ditching their on-site platforms and adopting cloud-based solutions for greater agility and overall operating cost reduction. Cloud-based solutions are taking over virtually all aspects of retail, including sales, marketing, customer service, and delivery operations—and for good reason.
On-site platforms often require a dedicated team for managing and updating software—processes that often prove to be cumbersome. Companies selling big-ticket goods such as furniture often have trouble keeping up with the upgrades needed by on-site platforms since feature updates are normally created to cater to retailers selling small-sized items.
In contrast, cloud platforms are maintained by providers, which allows retailers to focus their resources on their core competencies. These solutions can be configured to accommodate the unique needs of furniture retailers. The right cloud-based solution provider will typically work with you to ensure that your precise needs are being met, so that you can provide great delivery experiences to your customers.
Cloud-Based Furniture Delivery Software Benefits
As you might have gathered from the preceding paragraphs, cloud-based furniture delivery software offers many benefits to furniture retailers. These can include:
Accessibility
As its name suggests, an on-site delivery management software requires users to access it from a designated location, unlike cloud-based software, which provides users access anywhere and anytime. Users only need a stable internet connection and their computers, laptops, tablets, etc. to access the software. This also makes connectivity with drivers in the field easier and more seamless than ever.

Historically, there's been a perception that SaaS solutions are less secure—in part because of the easy accessibility that they provide—but in the modern era, that's not really true anymore. Since most businesses don't have on-site data security experts, the more robust security infrastructure leveraged by most cloud solution providers can actually boost overall security.
Scalability
On-site delivery management software usually requires the furniture retailer to maintain on-site servers. This means that your capacity is fixed by your physical hardware—in other words, if you want to expand your computing power so you can route more stops, you need to acquire more physical hardware, which will then take up more costly space and require manual maintenance effort.
Cloud-based truck router software for furniture delivery, on the other hand, enables companies to scale their computing power up or down as needed without any major changes. This means that during seasonal spikes in order volume, you can route more stops onto more trucks without missing a beat. Since most of these solutions utilize pay-as-you-go models, you only need to spend money on the computing power that you actually use. When there's a lull in activity, you're not paying to maintain unused processing power.
It's hard to overstate how useful this can be to furniture retailers who experience seasonality in their order volumes. Not only does it prevent disruptions during peak seasons, it also gives you the confidence to expand your delivery capacity as needed without additional capital expenses around computer hardware.
Easy Integration
Most on-site and legacy delivery management solutions can't easily be integrated with other systems. This means furniture retailers will have to suffer the common problems of disparate platforms and solutions, which often result in data silos and workflow inefficiencies.
Cloud-based delivery solutions, on the other hand, can save companies money by way of robust integration capabilities. Delivery software that lives in the cloud may have data import features that enable users to draw orders directly from their point of sale systems. Or, they might have APIs that empower users to integrate their delivery management with their warehouse management, or even with their accounting systems.
This empowers users to do more within a single application or workflow, which saves time that would otherwise be spent hunting down information in disparate apps. It can also save on manual data entry effort. Not only that, but it can open up new possibilities for logistics process improvements that will ultimately save even more time and money.
Providing customers with a great delivery experience is no walk in the park. For furniture retailers, delivery operations are more complex given the size, shape, and sometimes special handling of their goods. Furniture companies, however, can overcome the complexity of furniture delivery with the help of cloud-based delivery software. Cloud-based solutions allow retailers to integrate solutions easily, offer better accessibility, and scale delivery operations as needed. All of this adds up to lower costs and increased efficiency.