Retail has been one of the fastest-growing areas in recent years—which means last mile delivery is now more important than ever for many businesses. Some enterprises by now have already found ways to efficiently fulfill orders even as volumes are surging, but plenty still find themselves struggling to scale up to meet demand. With the expected continued growth of e-commerce shopping, it's never been more important for businesses to manage their last mile logistics more effectively. Increasingly, this means putting systems in place that will help you scale.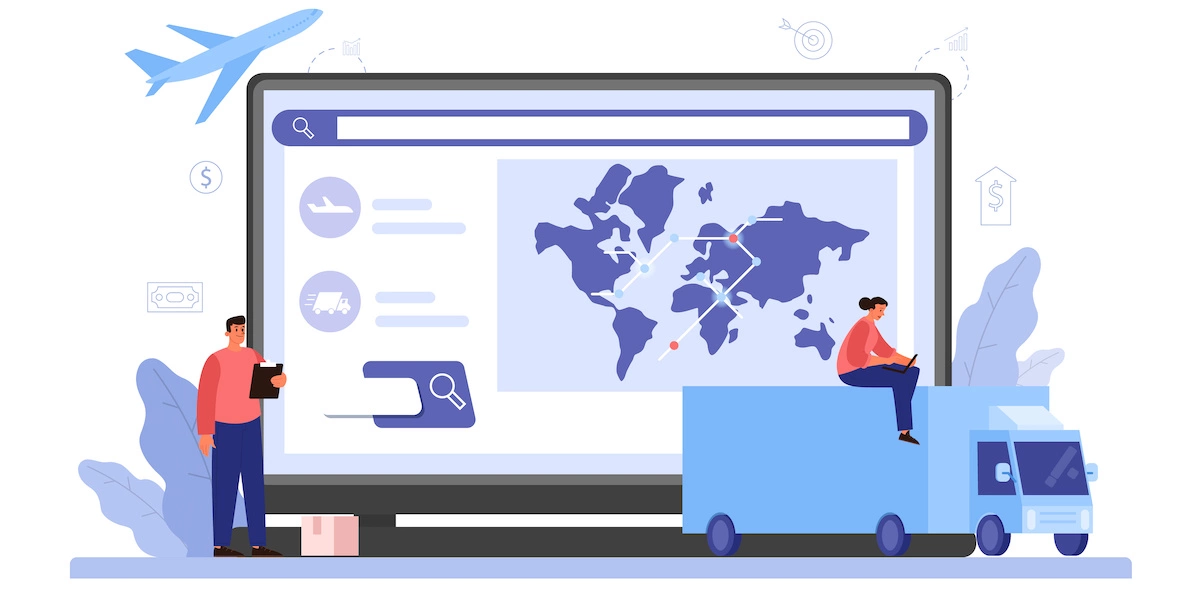 Modern Challenges in Last Mile Logistics
Last mile delivery—the process of getting the ordered goods from the distribution center to the final customer—is both complex and expensive. When your last mile operations aren't optimized, the complexity and expense only increase.
Customers these days demand convenience and transparency. Order fulfillment is no longer just about getting the goods to the consumers—a personalized and reliable delivery experience is now the new battleground. Consumers want more control over the delivery of their orders. For scheduled deliveries in particular, they want fast turnarounds, narrow delivery windows, and control over delivery scheduling.
And because of the COVID-19 pandemic, shoppers also want more choices on how they receive their orders, such as curbside delivery, in-store pickup, etc. At the same time, they're not willing to sacrifice affordability—some consumers will even abandon an online shopping cart if shipping costs are too expensive. while 44 percent would rather wait for the delivery of their orders if they are free of charge.

Aside from speed, variety of delivery options, and affordable delivery rates, customers also want real-time order tracking. In other words, retailers and logistics providers have their work cut out for them. All these demands will surely be burdensome for any last mile operators—unless they can scale their last mile operations effectively with the help of the last mile logistics solution.
Scaling the Final Mile with a Last Mile Logistics Solution
A last mile logistics solution can automate the process of planning and managing their delivery operations. This is a key first step for scaling delivery operations and building an agile last mile delivery process.
The right solution can help automate route planning, dispatching, and customer communication, as well as powering real-time tracking of the delivery team, key performance indicator (KPI) monitoring, and data analysis for improved fleet performance. Naturally, this can save your company time, effort, and resources by helping you do away with manual processes.
Already, a reduction in manual labor makes scaling more feasible for most companies. But the right solution will do a lot more than just decrease person-hours for last mile management.
The right solution helps fleet managers manage their deliveries on a central dashboard, allowing them real-time visibility on where and what the drivers are doing. It helps you analyze delivery performance to eliminate inefficiencies and find opportunities for improvement. In short, it provides you with the tools you need to effectively optimize last mile logistics.
Here's some of the other ways businesses can scale their delivery services with the help of last mile logistics solutions:
Route Optimization
Part of what makes last mile deliveries so expensive is that finding efficient routes between large numbers of stops is incredibly difficult. The result is that drivers travel longer distances than they need to, and thus can complete as many deliveries per day as would be ideal.
Here, smart route optimization is the solution. Optimizing routes means finding the ideal sequence of stops for each truck route and generating ETAs that take into account different factors affecting delivery times, such as traffic patterns, types of roads, driver skill, and service time.
The functionality allows fleets to maximize the use of their resources regardless of their size. It increases stop density to lower the cost per delivery by increasing the number of stops per route while decreasing the drive time to each drop-off point. The result is businesses can get more out of the assets that they already have, rather than trying to boost their capacity by hiring new drivers or contracting out more deliveries.
Real-Time Tracking
A last-mile logistics solution can also help you monitor delivery vehicles in real-time. The solution lets fleet managers and dispatchers locate drivers on a GPS map, as well as know where drivers are heading, their delivery pick-up and drop-off location, the planned route, and other pertinent information on drivers' movements and status. At the same time, you gain insight into the status of each order, meaning that you can immediately spot delivery exceptions and work to address them.
This is crucial to scaling your operations efficiently. Why? Because in order to effectively address what's going wrong on the day of delivery, you need to have confidence in everything that's going right. When it's obvious at a glance what needs your attention and what doesn't, you can use your person-hours more efficiently—spending time only on what requires immediate attention.
Automated Updates for Customers
Customers demand more from businesses these days. Aside from reliable shipping, shoppers want visibility in the entire order fulfillment process. Businesses can then satisfy this expectation by letting customers track their packages anywhere and anytime using the same logistics delivery software for real-time tracking of drivers.
Likewise, providing customers with status updates on their packages goes a long way in minimizing missed or failed deliveries. Sending shoppers updates allows them to either schedule their day efficiently so they can receive the package or request for last-minute changes on the address or time. Updating customers cuts down redelivery attempts for fleets to minimize costs and maximize the use of the company's resources.
Of course, the more you can automate the process of keeping in touch with customers, the more back-office time and effort you can save. When you don't need to spend time on the phone for each and every order, you can spend more time on more valuable tasks—more effectively stretching your resources, even when order volumes are way up.
Cloud-Based Logistics Solutions
Simply put, it's hard to scale last mile delivery operations using on-site solutions. For one thing, on-site solutions require on-site servers, which means that increasing your bandwidth for routing or other functionality requires you to add more physical servers.
In contrast, a cloud-based logistics solution enables businesses to increase data usage as needed. It's a more cost-effective choice, since you're not paying for unused computing power—while you can easily ramp up your usage during seasonal spikes without investing in extra hardware. Without cloud technology, routing thousands of trucks quickly and easily is simply not feasible.
Plus, logistics solutions in the cloud allow for easy integration with other enterprise systems, minimizing data silos within your organization.
Optimizing the last mile is no longer optional. Businesses without a proper system to manage and track the final mile will have a difficult time meeting consumer expectations. But with the right last mile solution, you can do more than just survive—you can thrive. And, you can scale your technology usage easily as your business grows and evolves.