There's no doubt that shippers faced major challenges in 2020 due to the COVID-19 pandemic. They had to deal with changing consumer behavior, global economic slowdown, and travel restrictions, among others. Retailers experienced a depletion of their inventory levels in the first half of 2020 because of massive panic buying, making it difficult for companies to handle the extreme supply and demand unpredictability.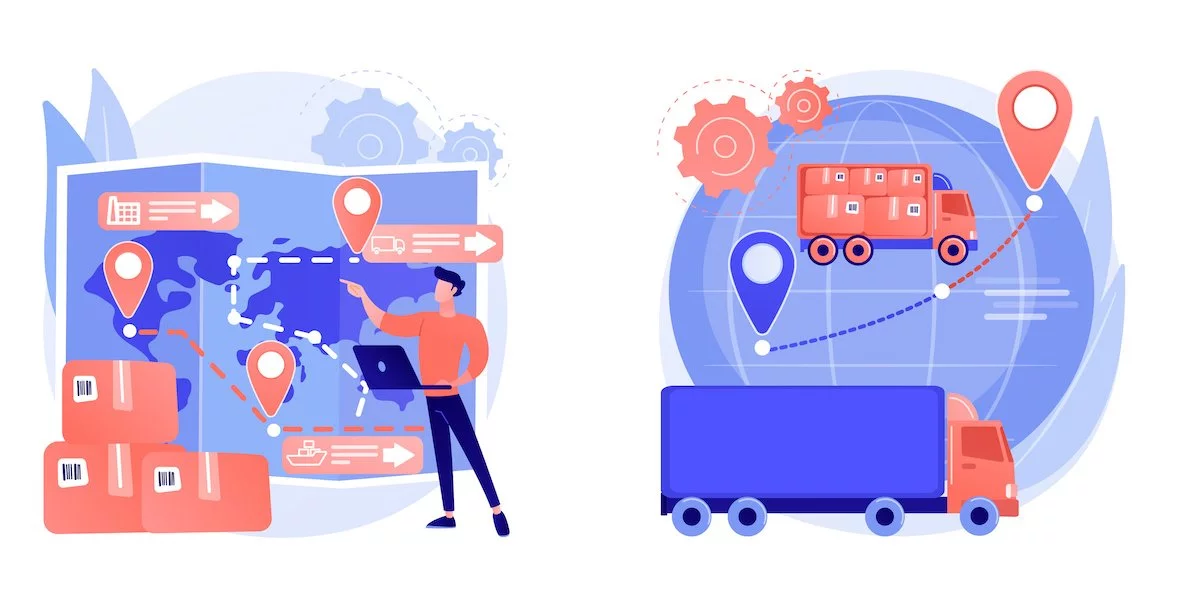 States also implemented stay-at-home orders, which resulted in more shoppers flocking to buy online. Businesses then had to accelerate their adoption of omni-channel and e-commerce capabilities. One recent study showed that 90 percent of supply chain leaders say that their organizations improved their e-commerce capabilities due to COVID-19, while 89 percent said that this pandemic has also accelerated their omni-channel strategy adoption.
This has, quite simply, put both shippers and 3PLs in unprecedented positions.
Ongoing Challenges for Shippers and 3PLs
It's been more than a year since COVID-19 was declared a pandemic and yet shippers still cannot relax—2021 will still be a challenging year for businesses. For one thing, carriers are implementing non-contract service rate increases. And a study by Deutsche Bank foresees trucking rates to increase anywhere from 15 to 21 percent in 2021. As such, many shippers are in search of third-party logistics (3PL) partners so they can survive and even thrive in 2021 and in a post-COVID-19 world.
But shippers are quite careful in selecting 3PLs, recognizing the fact that a non-performing partner can drag them down. Here's what businesses are looking for in a 3PL partner:
Technological sophistication
3PLs must be able to make changes or adjustments as needed—quickly—in response to customer requests. Of course, not all 3PL companies have this flexibility as they have many clients with complex requirements, making it difficult to handle various unique customer logistics scenarios.
3PLs need to keep up with the ongoing changes, which is only possible with the right infrastructure and tools. Are you maintaining legacy systems? Or are you investing in new technologies that can increase your capabilities and improve the services you provide to shippers? If it's the former, you may be setting yourself for low visibility and thus difficult customer retention.

Ability to keep up with growth
Most shippers intend to grow their businesses, which is why they should also look for partners capable of growing with them. Shippers will then choose logistics providers that have the scalability and flexibility needed to help with their clients' business expansion. For example, shippers are likely to choose a 3PL that can quickly handle larger volumes of extra inventory. In choosing a 3PL, shippers will look at whether the provider understands the business' forecasting and planning and can deliver the necessary support and labor services accordingly.
In the short term, shippers will choose 3Pls that can help them deal with peak seasons such as the holiday rush. 3PLs need to be in a position to act as a partner that can help shippers deal with demand and capacity volatility. To make this happen, you need strong visibility into your own capacity limitations, the capacity considerations of your carriers, and any areas where your capacity can be optimized effectively.
Real-time, reliable data
One can never emphasize the importance of real-time visibility and data. 3PLs should know where their trucks and drivers (as well as their carriers' trucks and drivers) are at any given time. They also need to be able to alert their clients of any possible delays or problems that could cause changes in delivery time windows. All stakeholders must have access to real-time data regarding shipments to ensure that any problems are nipped at the bud. This may be easier said than done, but the right tools can make it possible.
Business continuity management
Disruptions in the supply chain (e.g. from COVID-19) affect shippers' bottom lines. Businesses have already learned their lessons in 2020, and are now in search of 3PLs that are well-positioned to operate even in cases of disasters. Some shippers may ask 3PLs to present their internal plans for labor shortages, disaster preparedness, work stoppage, weather-related transportation disruptions, technology outages, and other risks to operations. This might sound like a high bar, but the ask here is really about being able to demonstrate flexibility in the face of the unexpected.

Systems integration
Shippers will look for 3PLs with e-commerce systems and other technology capable of integrating with their own. Most businesses are eliminating manual processes, so asking them to manually email you instructions or order lists might not be a great look.
Shippers with large order volumes will want to have the ability to tie their point of sale, order management software, accounting systems, or any other software into that of the 3PL. Thus, if you can easily integrate with your shippers' systems, you can gain a real competitive advantage.
Exceptional client support
Any business would want their partners to be responsive, easily accessible, and highly professional. The same goes for shippers: they expect their logistics partners to have fluid lines of communication, be responsive, prioritize customer service, and have effective problem-solving abilities. 3PLs should keep in mind that end-customers have become more demanding. Not only do you have to provide exceptional customer support to shippers, you also have to offer elevated experiences to the consignees—which means having enough visibility into the last mile to easily see what's going right, what's going wrong, and what requires proactive customer service attention.
Omni-channel expertise
It's highly unlikely that omni-channel distribution and fulfillment will go away soon. Given that omni-channel is fast becoming mainstream, businesses will then look for logistics partners that can handle e-commerce fulfillment to retail distribution and subscription box fulfillment, and everything else in between. This, too, requires end-to-end visibility—but it also means that your ability to dynamically route orders for different channels is going to be crucial.
Shippers often feel overwhelmed at the task of finding the right logistics providers. Still, they will scrutinize every candidate, knowing that 3PL providers can help them grow their business and increase their profitability. As a 3PL, you can gain a huge competitive advantage by better understanding shippers' needs—and then finding the right tools to actually meet those needs.