Companies engage the services of 3PLs to increase their own delivery capabilities—and when they do, they expect a supply chain pro with years of experience and expertise. Often, businesses outsource several or all of their supply chain and logistics processes to 3PLs.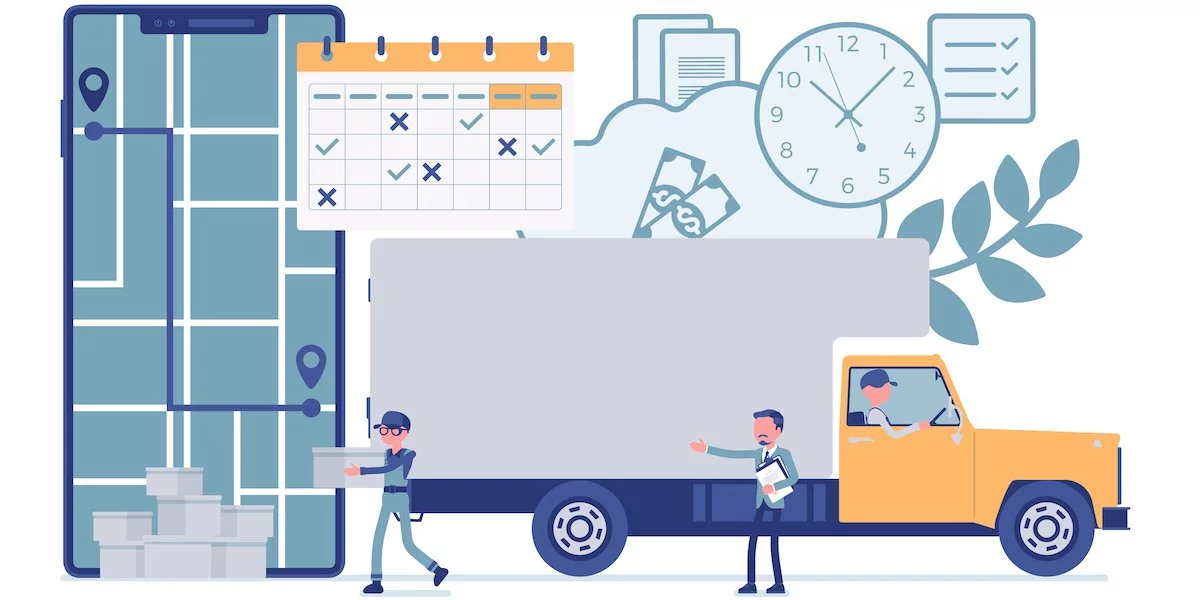 Of course, relying so heavily on 3PLs gives some companies pause. Putting control of your delivery experience in someone else's hands can be nerve wracking—more so if you feel like you can't control and don't understand what's happening. Even when they aren't the ones actually planning routes, dispatching drivers, and notifying end customers, they're the ones whose names are on the products. Without a clear window into what's happening on the day of delivery, peace of mind is virtually impossible. The result here is that 3PLs have to field more and more customer service calls—even when things are going right.
In a nutshell, this is why 3PLs need to find a way to provide their clients with full visibility into their last mile operations. But as you dive deeper, the reasons only become more compelling.
The Role of the Modern Third-Party Partner
3PL companies need to put shippers in a position to beat their competitors. Since 3PLs are being employed to add value, it's important for them to provide their customers with the following: continuous data collection and reporting, improved customer service, documented carrier accountability, and much more.
Shippers are already facing a more competitive landscape than ever before. To support them, 3PLs must go the extra mile in monitoring possible delivery delays and their causes. They must also inform their clients of problems like faulty reporting, carrier errors, and inconsistent data. Simply put, a modern, reliable 3PL firm has to be proactive at all times. To make this possible, you (and your customers) need real-time shipment visibility.

The Benefits of Shipment Visibility
Investing in shipment visibility brings 3PLs a number of benefits.
Increased agility
Having real-time visibility on shipments allows the 3PL and its customers the ability to become more agile. Visibility helps you stay in front of all that comes with last mile shipping and allows both the 3PL and the shipper to make needed changes and improvements to boost productivity regardless of circumstances.
Faster decision-making
It pays to know ahead of time when and where potential issues or disruptions might happen. Having real-time visibility lets 3PLs and their clients make decisions quickly, so shippers can avoid disappointing their customers. Allowing everyone to act quickly and make well-informed decisions goes a long way in minimizing the negative consequences of the unexpected.
Increased speed
Real-time shipment visibility allows 3PLs to make data-driven decisions pertaining to last mile operations, which means the team won't be sitting back and waiting to find out their next move. 3PLs can move faster when they are well informed of everything that's happening to their drivers and vehicles. Increasing speed goes hand in hand with enabling agility.
Better connectivity
All 3PLs need to communicate effectively with carriers and customers alike—this means ensuring that their clients get information regarding their shipments in real-time. Having a mechanism to exchange information between your operation, your carriers, and your clients easily can help you build better relationships across the board. Thus, a 3rd party logistics software solution offering users seamless integration of their systems will be beneficial for both shippers and their 3PLs.
Improved data collection and analysis
3PLs can and should provide their clients with more data, which means gathering that data from across the supply chain in real time. Having better data collection is key to better analytics, which helps 3PLs and their clients make smart, data-driven decisions to ensure successful last mile operations.
Happier End Customers
Customers' demands have evolved significantly in recent years. Shippers and, by extension, their 3PLs must meet these changing consumer needs. Having full visibility helps businesses fulfill the need of consumers to track the status of their packages anytime and anywhere.
Steps to Achieving Better Last Mile Visibility
Achieving better last mile visibility for 3PLs can be done. Here are three key steps to get you there.
Use the best technology: Visibility is about ensuring that everyone involved in last mile operations can find out what's happening, where everything is, and what to do when the unexpected happens. Thus, it's crucial for 3PLs to invest in a solution that not only offers real-time insights on drivers and vehicles, but also allows for real-time communication, and seamless integration of systems.
Improve employees capabilities:

It's not enough to invest in a shiny new solution for last mile visibility. It's equally important to prepare and empower your employees to adapt to new solutions and new workflows.

3PLs

must improve the capabilities of their employees by training them to work with the company's newly acquired technological solutions. Of course, adopting solutions that are intuitive and user-friendly will make employees feel more comfortable in using them.
Focus on your workflows:

Technological solutions can be a great help, but 3PLs must also pay attention to their workflows to ensure that they're making the most out of their investments in technology. Making a data-driven decision quickly, after all, requires everyone to know what their responsibilities are and what tools and actions are available to them in the moment—this requires a robust set of capabilities that all interrelate seamlessly.
Supply chains are growing and evolving rapidly, which is why many choose to engage the supply chain expertise of 3PLs. Visibility over the last mile becomes increasingly important as supply chains become more expansive and consumer demands continue to evolve. Simply put, gaining better visibility helps 3PLs become more valuable to their clients.