Many consumers who preferred shopping at brick-and-mortar shops found themselves buying their goods online because of the COVID-19 pandemic. This forced e-commerce platforms to scale their last mile delivery operations swiftly.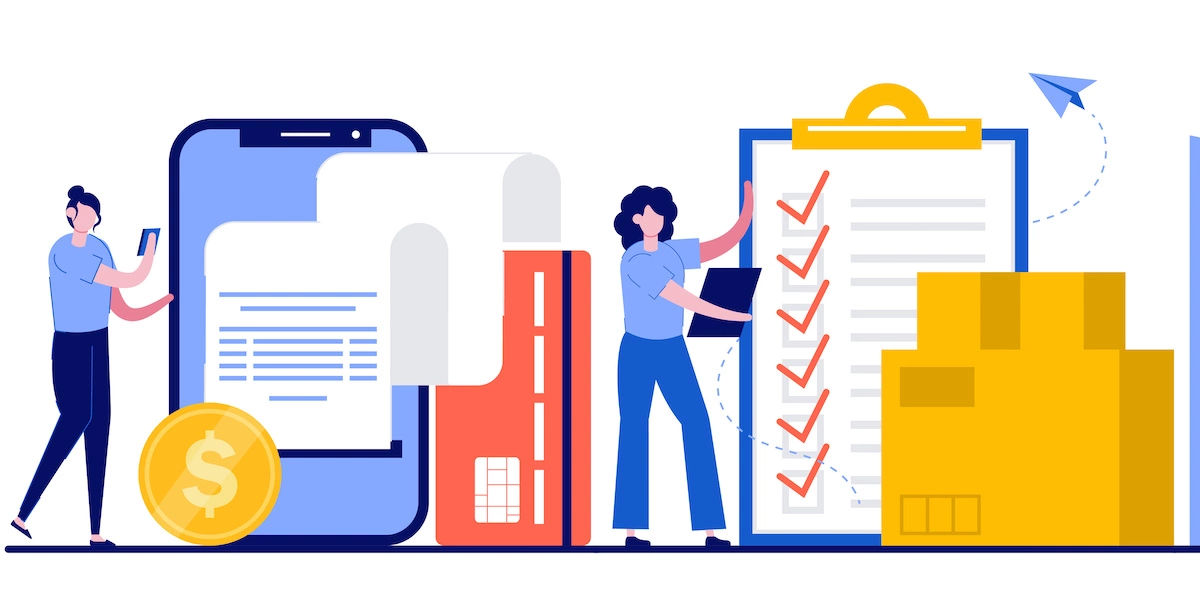 Online retailers, however, are feeling the burden of higher order volumes and many are spending long hours strategizing about how they can keep last mile delivery costs down. Of course, this is made even harder by the fact that modern-day customers have increasingly high demands and expectations from delivery services.
So, how do you lower your final mile overall costs? Understanding your last mile delivery cost breakdown is an important first step.
Why Are Last Mile Delivery Costs So High?
Last Mile delivery costs eat up a large chunk of a business's overall shipping costs. Final mile operations can account for more than 50 percent of overall shipping costs. And, around the world, last mile operations account for around 40+ percent of the entire supply chain cost.

Why are last mile operations expensive? Below are some data points to ponder:
On average, a delivery driver is paid anywhere between $16 to $24 per hour
The final leg of delivery for a small package in high-density delivery can cost around$10 each while heavy packages in low-density are around $50—that number can go way up for big and bulky items or anything requiring installation.
Thus, without

cost optimization

, a surge in online shopping can actually cut into profit margins.
But despite the high expenses of last mile deliveries, most companies will continue offering delivery services to the end-consumer. Studies show that around 75 percent of shoppers will remain loyal, spending more on brands that provide them with great delivery experiences. At the same time, most businesses want to capitalize on surging e-commerce order volumes. All this adds up to one important fact: logistics optimization to manage costs is non-negotiable.
The Top 5 Areas for Last Mile Delivery Costs
Fuel expenses
The total fuel bill can account for roughly 10 to 25 percent of the overall last mile delivery expenses. It may seem like a small percentage, but inefficient use of fuel can have a huge impact on the company's bottom line.
Fuel costs also increase when businesses expand since so much extra fuel is required when companies cover more geographic markets. Plus, fuel prices are volatile, which means businesses have difficulties predicting the fuel prices when they are planning for their last mile delivery operations.
Labor costs
Labor is one of the major expenditures of fleet operators, accounting for around 50 to 60 percent of last mile delivery expenses. Delivery drivers are the most costly labor expense, as they're obviously indispensable in supply chain and logistics operations.
Data from the United States Bureau of Labor showed that the wage rate of delivery truck drivers ranges between $9.43 to $29.39 per hour. The average is an hourly rate of $15.12. Likewise, local delivery providers or local messengers cost on average $16.74 per hour. The costs are higher when businesses engage express delivery teams as they charge around $25.10 per hour. Naturally, cost optimization depends on getting the most out of these hourly costs. How? By ensuring that drivers' routes are optimized to include as many stops on their shifts as possible.
Transportation/delivery management software cost
Transportation or delivery management software can seem quite expensive, especially when businesses fail to optimize their last mile deliveries via their technology.
That said, transportation and delivery management software can help businesses automate and optimize their workflows. For example, a last-mile delivery software using Artificial Intelligence or AI can assign jobs to delivery drivers automatically and optimally. Aside from automatic assignment and dispatching, these solutions help in last mile delivery route optimization, which enables companies to cut down on many major delivery-related expenses.
The trick here is to make sure your technology spend is really an investment in future cost reductions. If you're paying a subscription for something that doesn't actually help you scale your operations, measure your performance, and improve your agility, it's time to start looking for a replacement.
Reverse logistics and failed deliveries
Product returns are costly for e-commerce businesses offering free returns within a certain time frame. You have to spend money for the product to return to the warehouse, then spend money storing the product, all without any payoff at the end. These reverse logistics expenses obviously hurt your bottom line.
Likewise, failed deliveries affect a company's bottom line. After all, the delivery driver has to return to the same recipient just to ensure the proper delivery of the package. Just like reverse logistics, failed deliveries mean potentially double expenses for the company for the same package.

Miscellaneous expenses
Aside from the labor, fuel, software, and equipment, businesses also have to deal with other unexpected last mile delivery expenses. These usually include idling costs, replacement expenses, storage costs, rescheduling costs, and vehicle maintenance expenses, to name a few.
Increased consumer expectations
Consumer demands have evolved significantly in the last few years. Thanks to innovations like artificial intelligence and the Internet of Things, consumers now expect more out of their deliveries, e.g. real-time tracking of their orders. E-commerce firms now need to invest in robust infrastructure, which also drives last mile delivery costs. Plus, consumers these days often demand free shipping, adding more pressure on online retailers. Essentially, rising expectations have the potential to exacerbate almost all of the costs we discussed above for businesses that don't have the tools to meet those expectations.
Delivery-related issues
Lack of investments in dispatch automation software and other technological solutions, i.e. dependence on the conventional and manual way of doing things, can also make the final mile more costly than it should be. Missed, late, incorrect, and failed deliveries—all of which are more likely with inefficient manual routing, tracking, and customer communication processes—incur additional costs for the company as they have to spend for product returns, re-delivery attempts, replacements, and concession offers to pacify irate customers.
There's no question about how expensive last mile delivery operations can be. But understanding the final mile delivery cost breakdown and analyzing your own delivery data is an important first step for optimizing fleet operations. From there, the right investments in technology are crucial in minimizing unnecessary expenses and improving workflows in last mile delivery operations.