Food & Beverage
Take change orders in your stride
A rich buffet of features increases food delivery profits.
The need to keep it fresh and frequent makes food delivery especially difficult. DispatchTrack can route deliveries by tier and requested time window, make sure your trucks are fully loaded, and keep track of cases.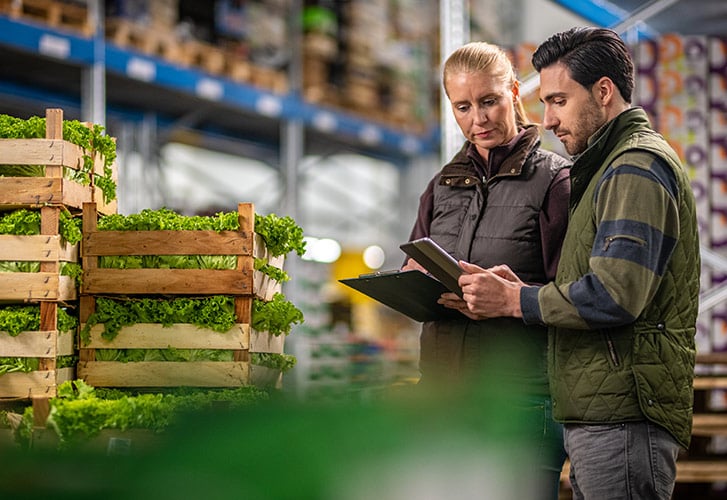 How it works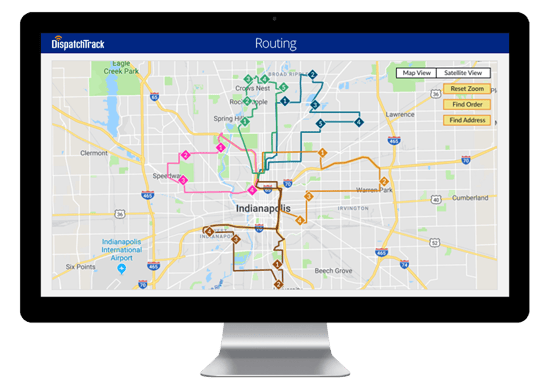 The exact right route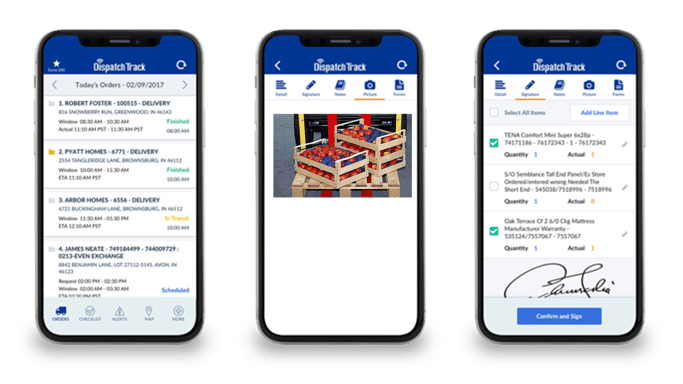 No more missing tomatoes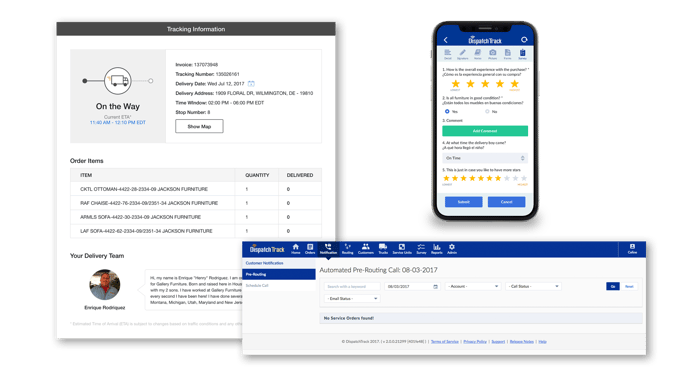 Real time communications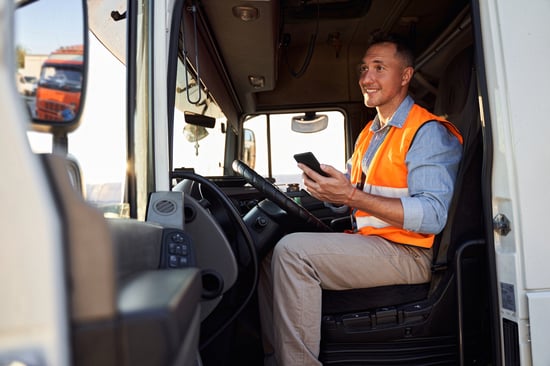 Easy adoption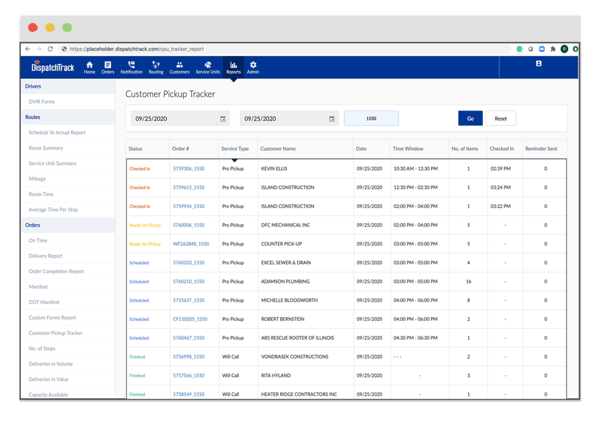 Quick change artist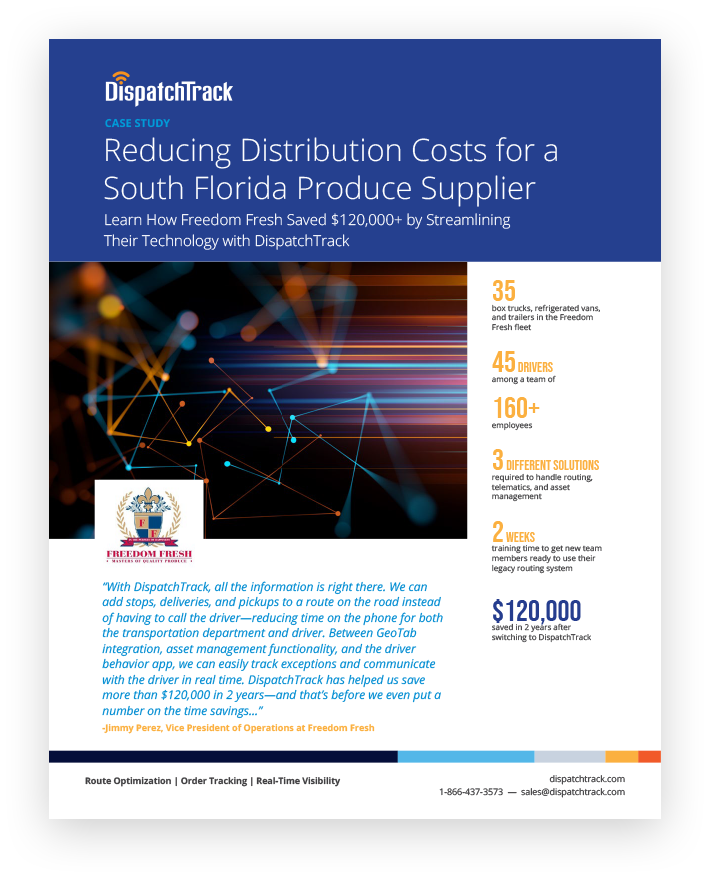 How a South Florida Produce Supplier Saved Money by Implementing DispatchTrack
Freedom Fresh has been providing fresh produce and high quality service to businesses in South Florida since 2001. But with three disparate solutions to cover truck routing, telematics, and asset management, their dispatchers were struggling to get the information they needed to proactively manage exceptions. By implementing DispatchTrack, they were able to:
Streamline their IT via a single, intuitive dashboard

Track orders, trucks, and exceptions in real time

Save $120,000 through reduced operational costs, new efficiencies, and inventory shrink
Handle all the exceptions

Broad-line suppliers, chains, and specialty distributors share incredible challenges. Support different types of customers seamlessly by combining tier ratings and time windows so that chefs get the fresh items they need for mealtimes while markets are stocked for the evening rush. Happy customers boost your profits, saving time while reducing costs and raising revenue.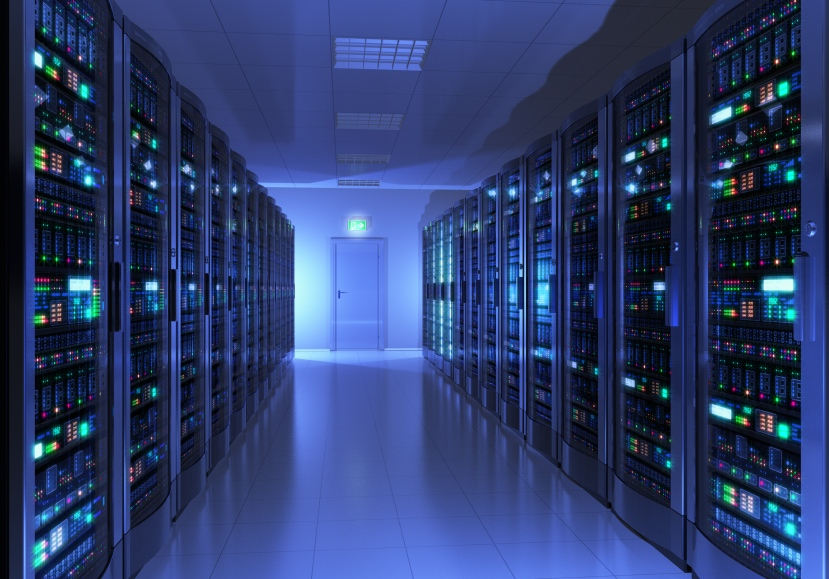 SaaS that satisfies
DispatchTrack was built from the ground up to realize the advantages of true software-as-a-service: there's no hardware to install, updates are in the cloud and available almost instantly to drivers and dispatchers alike, and we integrate with critical food industry systems including POS.