Food & Beverage
The most optimized food delivery software
If you're a wholesale distributor, you know that moving melons and transporting tomatoes is harder than it sounds. Delivering food, paper goods and janitorial supplies to restaurants and institutional kitchens means never missing a drop off.
DispatchTrack uses artificial intelligence (AI) to learn your customers, your routes and your delivery times, then automatically optimizes loading and routing to make sure every potato and every roll of paper towels arrives on time.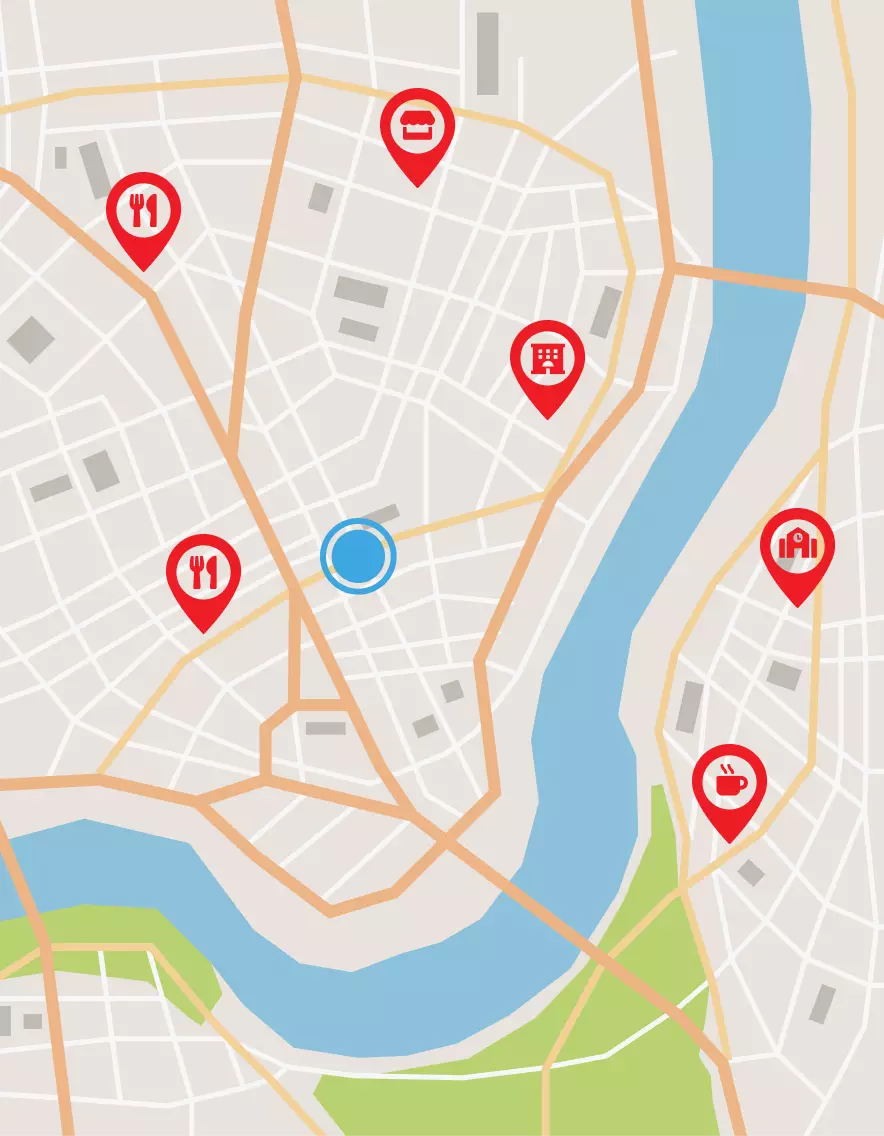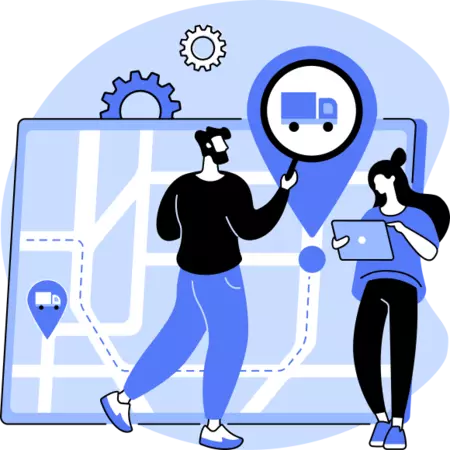 Recurring stops and last-minute additions routed smoothly
Your standing orders are always the same — except when they're not. DispatchTrack gives you calendar-based routing to schedule your regular stops. You can even assign customers to tiers and time windows so your driver arrives with the right goods at the customer's preferred time.
But what happens when the Last Minute Bistro needs three boxes of tomatoes instead of the usual one? Or things get a bit messy at the assisted living center and they need a full pallet of paper towels? Your standard orders can be updated with the new items in seconds by the DispatchTrack intelligent routing engine. You have to roll with the punches — your food delivery software should too.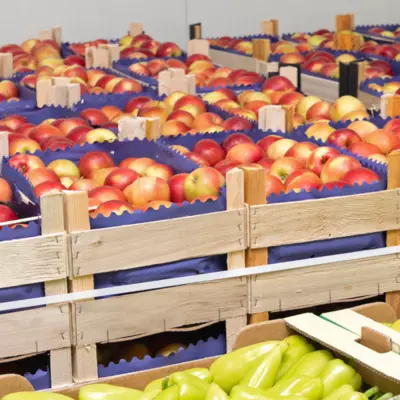 Right assets for the load
The DispatchTrack engine takes into account the load, the route and your assets to intelligently assign orders containing a mixture of wet items, dry goods and refrigerated so you make the most efficient use of your truck capacity.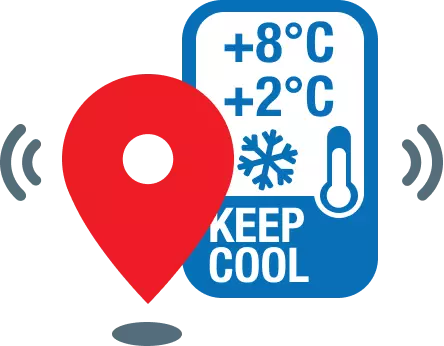 GPS and temperature tracking
DispatchTrack not only knows where your trucks are, it knows the temperature in each of its internal compartments, so heat-sensitive goods stay safe — essential to food delivery logistics.
It integrates that information into the display dashboard so you know where the truck is and whether its reefer compartments are at the right temperature for the load. You get the customer's full order there, safely and on time, without sending a second truck with last-minute additions or sensitive items.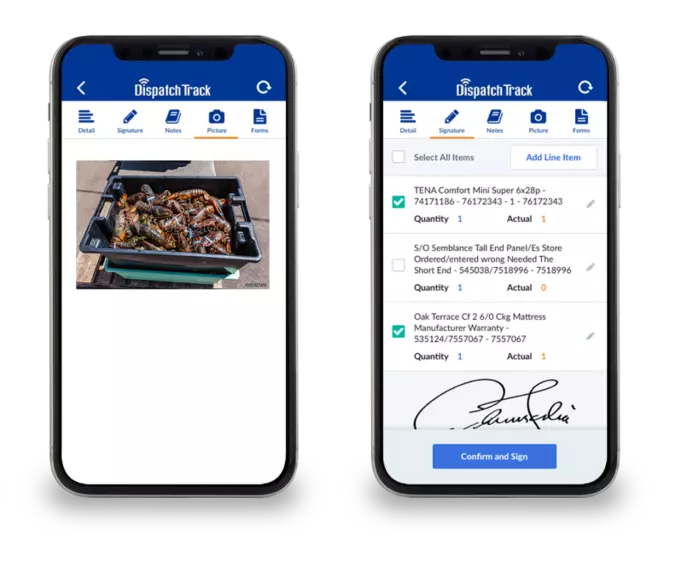 Chain of custody: the case of the lost lobsters
When the chef's not there to sign for incoming supplies, doubling back on a precisely timed route is not an option. DispatchTrack has extremely robust proof-of-delivery tools. Drivers can take notes, photos, videos and get signatures, cutting inventory losses. A missing case of live lobsters can take a big bite out of the day's profits.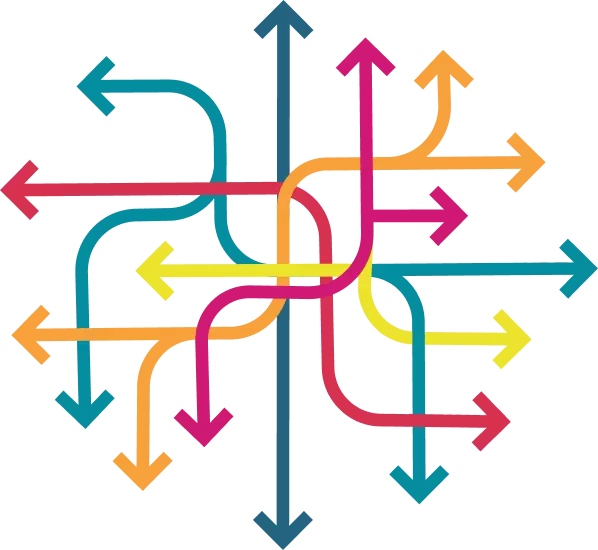 Wholesale food delivery solved
Broad-line suppliers, chains, and specialty distributors share incredible challenges. Support different types of customers seamlessly by combining tier ratings and time windows so that chefs get the fresh items they need for mealtimes, markets are stocked for the evening rush and everyone at the hospital gets their pudding for dessert. Happy customers boost your profits, saving time while reducing costs and raising revenue.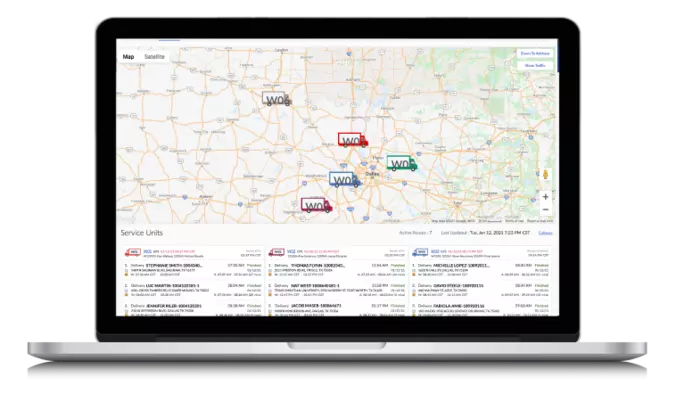 The single solution for food delivery logistics
The days of shuffling software, switching from screen to screen to try to get a handle on the day's deliveries are over. DispatchTrack integrates every aspect of last mile into a single software package. It accepts orders and moves them from incoming order to dock to your customer's door — and on to automated billing and settlements. Every truck, every route and every delivery come together on the most comprehensive visual display dashboard in the industry. With summary graphics and color coded stop-by-stop displays, it will show you where everything is going according to plan — and where you need to intervene to keep things on track.



Keeping your trucks running on time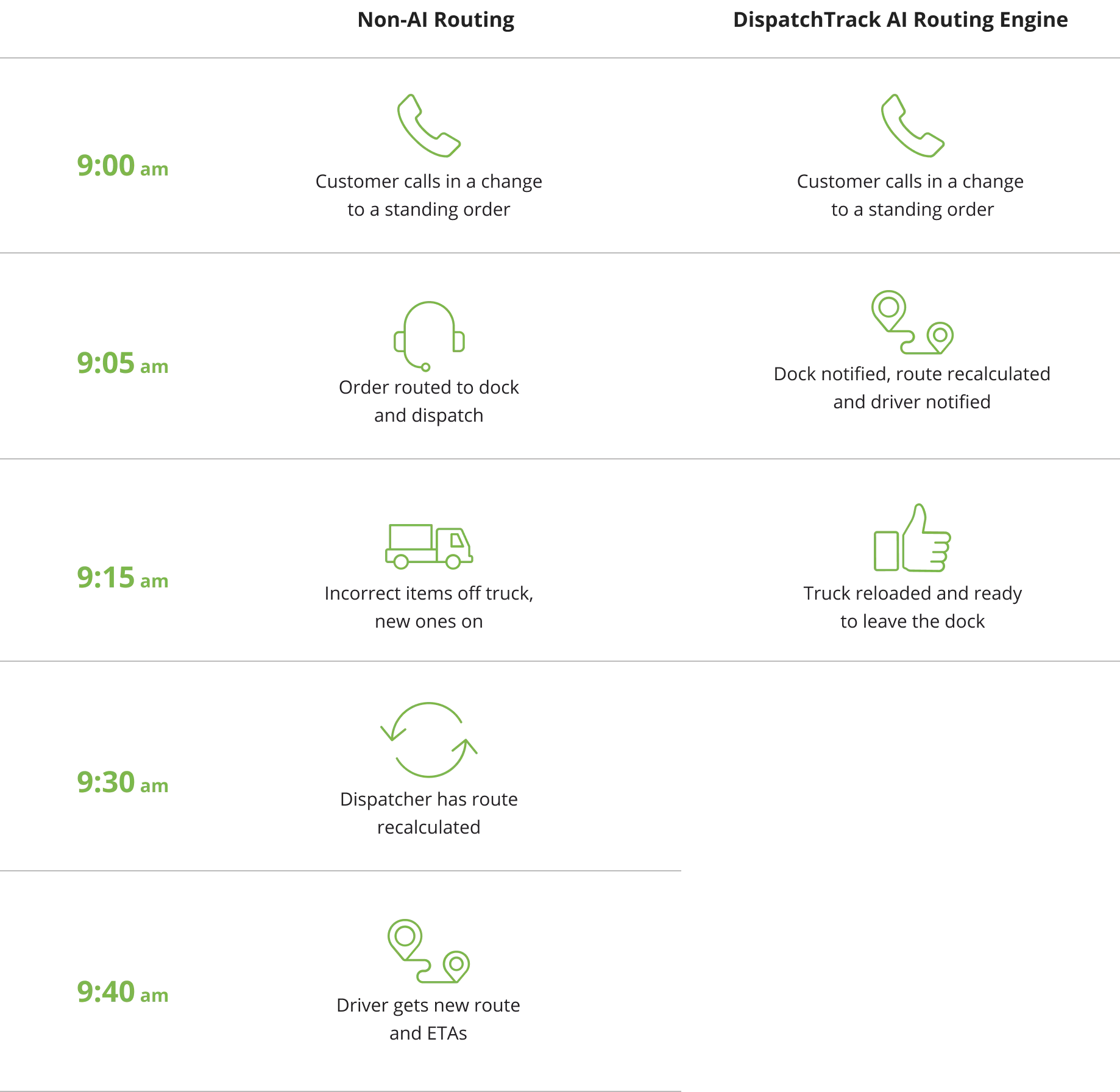 Keeping your trucks running on time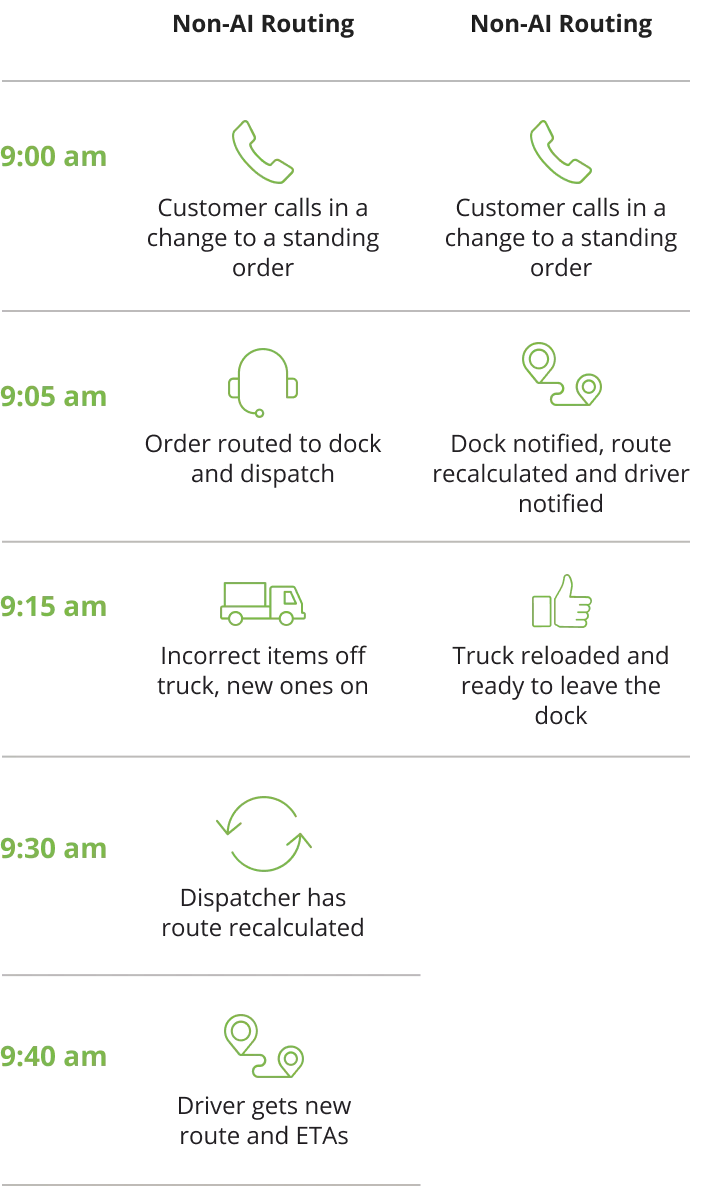 Customer Story
Freedom Fresh Conquers Chaos
How a South Florida Produce Supplier Saved Money by Implementing DispatchTrack
Freedom Fresh has been providing fresh produce and high quality service to businesses in South Florida since 2001. But with three disparate solutions to cover truck routing, telematics, and asset management, their dispatchers were struggling to get the information they needed to proactively manage exceptions. By implementing DispatchTrack, they were able to:
Streamline their IT via a single, intuitive dashboard

Track orders, trucks, and exceptions in real time

Save $120,000 through reduced operational costs, new efficiencies, and inventory shrink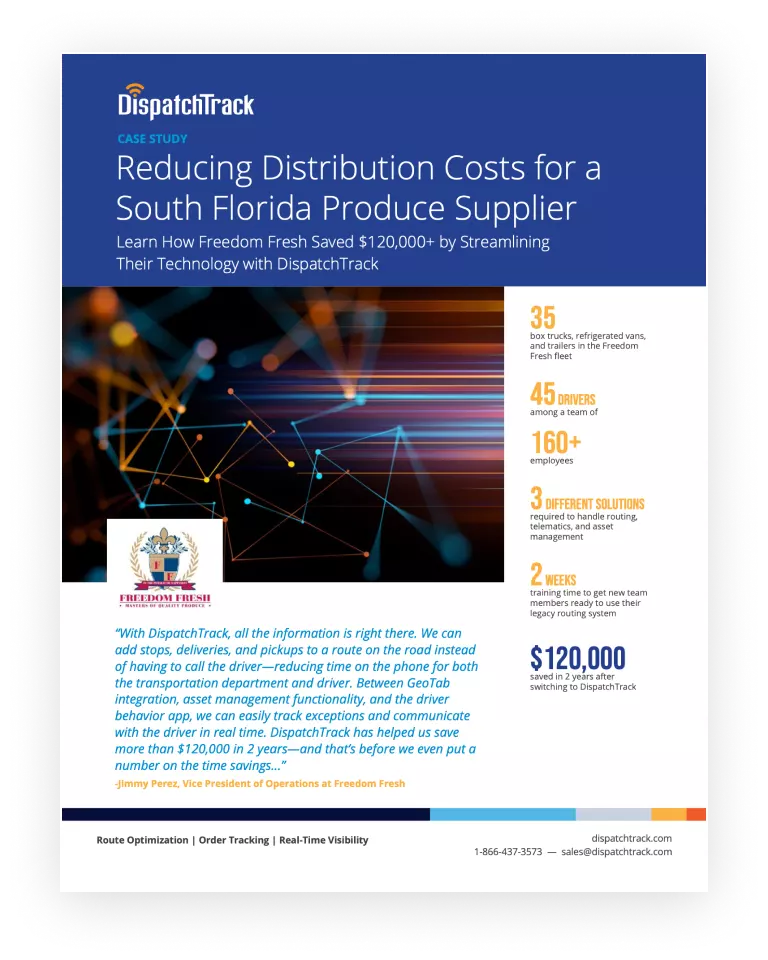 Conquer the Chaos of Change Orders
Last-minute changes to standing orders can cause disarray on the loading dock. Keep orders flowing with DispatchTrack's unique dual-routing system: Static routing plots the best level-loading for your standing orders; dynamic routing overrides and accommodates the inevitable last-minute changes. All without missing a beat — or a beet.