Telematics and Fleet Management Software That Just Works
From hardware selection through installation, data analysis, and compliance, the DispatchTrack telematics suite is the simple, comprehensive answer to fleet management.
GeoTab hardware reseller

Advanced data analytics

Comprehensive at-a-glance dashboard

Automated compliance reports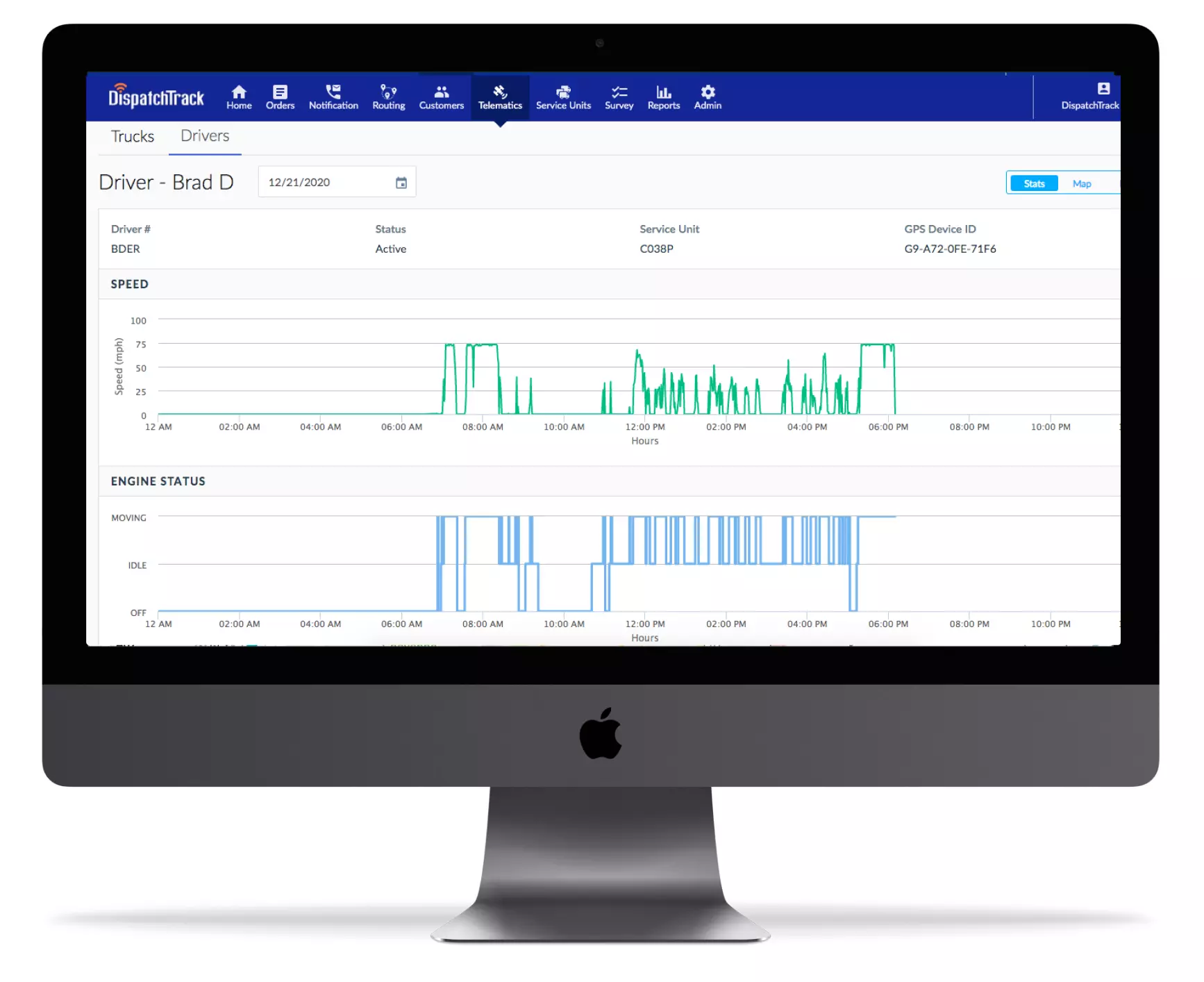 Real Time Fleet Telematics
Using hardware from industry leader GeoTab, DispatchTrack gives you an accurate, up to the minute view of exactly where your trucks are and how they're being driven. Our dashboard integrates GeoTab data and allows you to manage by exception while providing DOT-required compliance data.
"This system is amazing at giving us valuable intel. The system is impressive, the service and support is impeccable and simply put I can't imagine running a company our size without DispatchTrack."
Bradley Feiden
Owner, Earl B Feiden Appliances
The DispatchTrack Solution
DispatchTrack pulls together all of the pieces, seamlessly integrating fleet management into your daily oversight and reporting. From helping you choose the right telematics hardware to automatically logging compliance data, DispatchTrack will help you improve driver behavior, lower maintenance costs, reduce liability and simplify compliance.
We work hand-in-glove with GeoTab, the industry leading provider of telematics hardware, to choose the best solution for your fleet. You may prefer an OBD device for ease of installation and transferability. Or you may need a hardwired device specific to each model in your fleet. We have the experience to help you choose and the expertise to provision the harnesses you may need.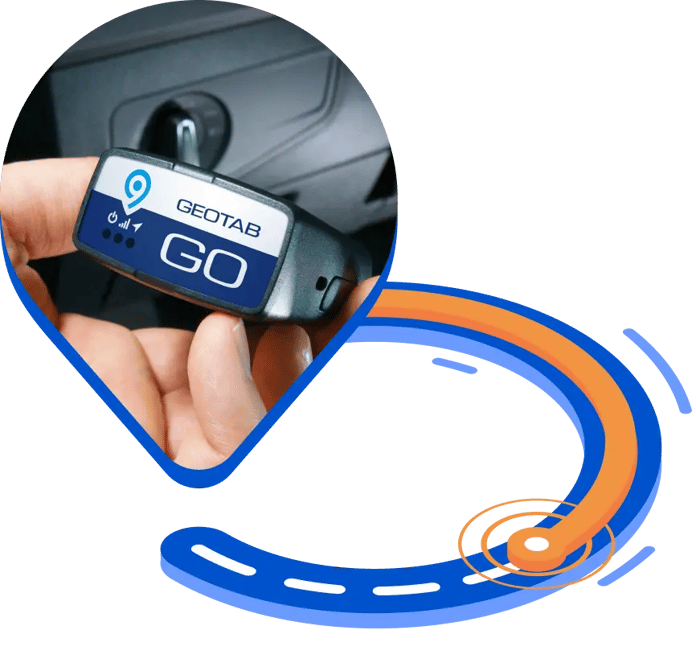 The GeoTab mobile app is integrated into DispatchTrack. Drivers input vehicle inspections and their driving log. The GeoTab device gathers information on how the vehicle is being driven, engine data and exceptions. DispatchTrack gathers the data and analyzes it for display on your dashboard at headquarters. You'll know — in real time and in detail — exactly where your assets are and how they're being used.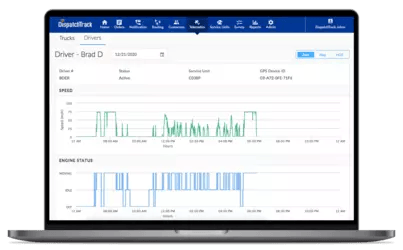 Our mobile app on your driver's smartphone is a DOT-approved ELD. All of the data — from the driver's daily inspection to on-road behavior to record of duty — is logged. DispatchTrack compiles that data into reports you can use for compliance: IFTA, HOS, and DVIR. Our clients also use the reports to provide ongoing feedback and safety training for drivers to reduce accident liability.