In the last few years, e-commerce and online ordering have grown exponentially, pushing businesses to accelerate their on-demand delivery services. This acceleration has also resulted in the boom of last mile transportation.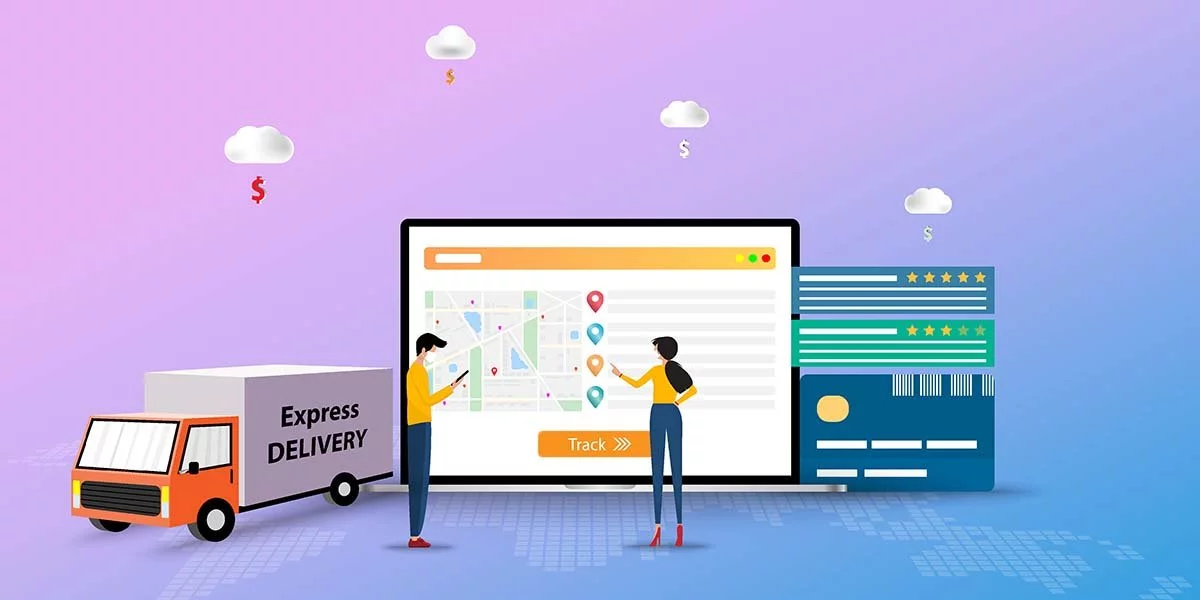 Last mile deliveries are complex and expensive operations, making it essential for companies offering this service to find ways to keep transportation costs at a minimum. One of the best ways to ensure overall efficiency in last mile logistics is to invest in technological solutions. Logistics software is a must-have for businesses eager to keep up with the consumer's desire for efficient on-demand delivery services.
Understanding Last Mile Logistics
Last mile delivery is a phrase commonly applied to the transportation of a good from the distribution center to the end customers. It is the final process of the delivery chain, one that's both labor- and time-consuming. The distances of last mile deliveries vary, as a delivery can be just a few blocks away from the distribution center or as far as a thousand miles away.
Efficient last mile delivery management software helps businesses maintain their current customers as well as gain new ones. Providing great last mile delivery isn't just about ensuring that packages are safe but also about meeting customer expectations.
The Market for Last Mile Delivery
Last mile delivery services have a stronghold in the e-commerce market, reaching $3,020 billion in 2019. The market is projected to increase up to $5,403 billion in 2025, with a 10.5 percent compound average growth rate (CAGR) from 2019 to 2025.
What Makes Last Mile Logistics Complicated?
Last mile deliveries are burdensome for several reasons.
For one, businesses have to deal with evolving customer demands. Consumers these days not only expect fast deliveries, but they also want flexibility. They expect businesses to provide them with more visibility in their orders and the ability to make last minute changes to their delivery.
This demand for flexibility isn't always easy to meet. Many customers tend to ignore delivery time windows, making the tasks of delivery personnel harder than usual.
Fast, timely, and flexible deliveries may be difficult to provide, but businesses also have other consumer demands to think about.
These days, customers also expect proficient unpacking and installation of prefabricated or bulky goods. Transporting such packages requires extra care to maximize delivery vehicle space as well as to ensure that goods don't end up getting damaged. Adding another layer to the last mile delivery complexity is the consumers' desire to have delivery personnel unpack, assemble, and install their orders.
Aside from meeting consumer expectations, businesses also have to fix inefficiencies in their delivery operations. Delivery optimization is always a challenge, especially since many factors can delay deliveries. Traffic jams, vehicle breakdowns, temporary road closures, and weather conditions are just some of the unexpected occurrences that can affect delivery schedules significantly. Last mile delivery management software can help businesses overcome these challenges.
What Can Last Mile Logistics Software Do?
Last mile delivery software helps ensure seamless delivery service management. It improves processes by optimizing delivery route planning, tracking, and dispatching.
Last mile logistics software offers many benefits, including the following:
Improved productivity
Last mile solutions automate manual processes that are tedious and time-consuming. For example, AI-powered route optimization eliminates manual route planning that otherwise requires hours of labor and reams of paper.
Flexible delivery operations
Adjusting to customer requirements is much easier with a dynamic logistics solution. Flexibility helps companies satisfy their clients, as most consumers request changes to delivery terms last minute. The solution will automatically take care of adjusting routes, informing drivers, and assigning vehicles so the business can accommodate the client's requests.
Better safety
Every business with delivery operations should make driver safety a priority. Last mile solutions provide the dispatch with real-time visibility on drivers. The software can help identify unsafe driving behaviors so managers can offer coaching or other corrective actions.
Improved customer satisfaction
Last mile logistics processes are increasingly crucial to how consumers perceive your brand—and delivering at the right time for your customers is now a huge driver of customer satisfaction. A lot has to go right to achieve "right-time" deliveries—from effective communication with the customer, to accurate ETAs, to order accuracy—but when everything goes according to plan, your customers are going to be delighted by the delivery experience. Even when some things don't go according to plan, connected last mile software can help you keep the customer informed and work with them to find a new delivery time or replace a missing item.
Increased profitability
Meeting consumer expectations will result in repeat businesses. Likewise, automation eliminates inefficiencies, which in turn, cuts down operating expenses. More clients combined with lower operating costs means higher profits for the business.
What to Look for in a Last Mile Solution
There are a variety of last mile logistics software options on the market. Not all, however, are created equal. Companies intent on making their delivery operations more efficient should choose a feature-rich logistics software. Here is what to look for.
Dynamic route planning
Having a last mile solution that can find the most optimal routes will help businesses reduce overall delivery times. An automated route planner considers many variables, including time-under consideration, traffic congestion, road conditions, and vehicle solutions, to name a few. Dynamic route optimization tools help businesses accommodate last minute changes required by the customer as well.
Proof of delivery
Generating and obtaining proof of delivery like in-app signatures, photos, and notes is necessary to reduce customer complaints of missed deliveries or lost packages.
Full visibility and real-time updates
The ability to know what the driver is up to at any given time is beneficial to the business. Real-time visibility offers fleet managers more control over vehicles and drivers. Similarly, real-time tracking along with real-time updates provide more transparency in the overall delivery operations. Tracking and communicating in real-time offers a way for the business to inform consumers of the delivery status and accurate delivery time windows.
Customer communications
To keep customers happy throughout the delivery process without breaking the bank, you need a fast, efficient, and repeatable way to communicate with everyone receiving a delivery on a given day. Your last mile solution should enable you to do just that by automating calls, texts, and emails to remind customers of their delivery windows, let them know when the order is out for delivery, and give them a heads up in the event of a delay or any other issue. Ideally, your software would enable customers to track their orders on their own in real-time via a dedicated order tracking portal.
Data generation
Having data helps companies make informed decisions. A last mile solution that can generate important metrics like success rates, service time, on-time rates, distance traveled, feedback scores, and so on will provide useful management insights.
On-demand delivery is fast becoming the norm, paving the way for businesses to expand their delivery operations. Last mile deliveries may be complex, but they're a way of meeting new consumer demands. Fortunately for enterprises, there are technologies such as last mile logistics software that help them navigate operational challenges and complexities.
When searching for a worthy solution, companies should ensure that their choice optimizes routes, offers real-time updates and visibility, and generates proof of delivery and metrics. All these capabilities can minimize inefficiencies, increase customer satisfaction, and reduce operating costs.