Big and Bulky Done Right
Accurate communication from dock to door makes your service more transparent, building trust in customers and clients.
When customers know the details — the delivery window, when the goods leave the warehouse, where they are on their route — they're more comfortable and feel like they have more control. Especially for items that are big, bulky and time sensitive, accurate delivery updates can mean the difference between a customer who's on edge and one who's relaxed and easier to satisfy when you arrive. Better Communication Builds Trust
DispatchTrack has a proven process for accurately predicting delivery windows and a robust platform that keeps customer and client informed every step of the way. Knowing when your deliveries will arrive and hitting those windows consistently elevates your service and builds trust among customers and clients.


Transparency
When you communicate accurately, your customer knows where your truck is and when to expect the delivery. That puts the customer in control of their schedule and moves you up on their list of preferred carriers.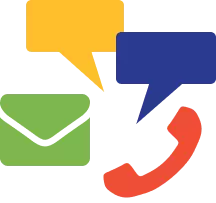 Relaxed Customers
Anxiety — whether it's over a retail appliance delivery or a load of sheetrock for a high-rise — is a natural part of the delivery process for customers. Giving them visibility into the delivery reduces that anxiety.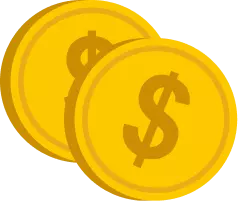 Recognition
A smooth delivery process that starts with an accurate ETA and ends with on-time delivery makes it obvious that you're doing a good job. Customers and clients recognize the quality of service, validating their choice of carrier and spurring recommendations.

"I like partnering with DispatchTrack because they are constantly looking at ways to improve the client experience."
— Joshua L Hudson
CEO, Hudson's Furniture
Automated Last Mile Communications
Because DispatchTrack sits in the center of your operation, it integrates the delivery process from end to end, using machine learning to accurately predict ETAs and keep everyone informed through push messaging. For customers, this means accurate, reliable communication they can use to keep a worksite humming or make sure they're at home to accept that new refrigerator.
Keeping Customers Informed From Dock To Door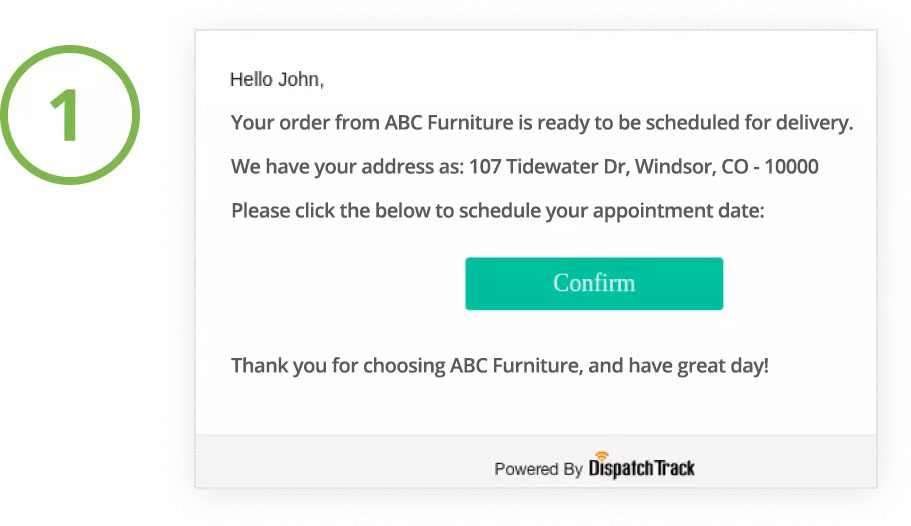 When an order enters DispatchTrack, the system sends a message to the customer, letting them know their order is ready and asking them to schedule a delivery window. The customer is prompted to click on a link and is shown several options calculated to optimize your capacity.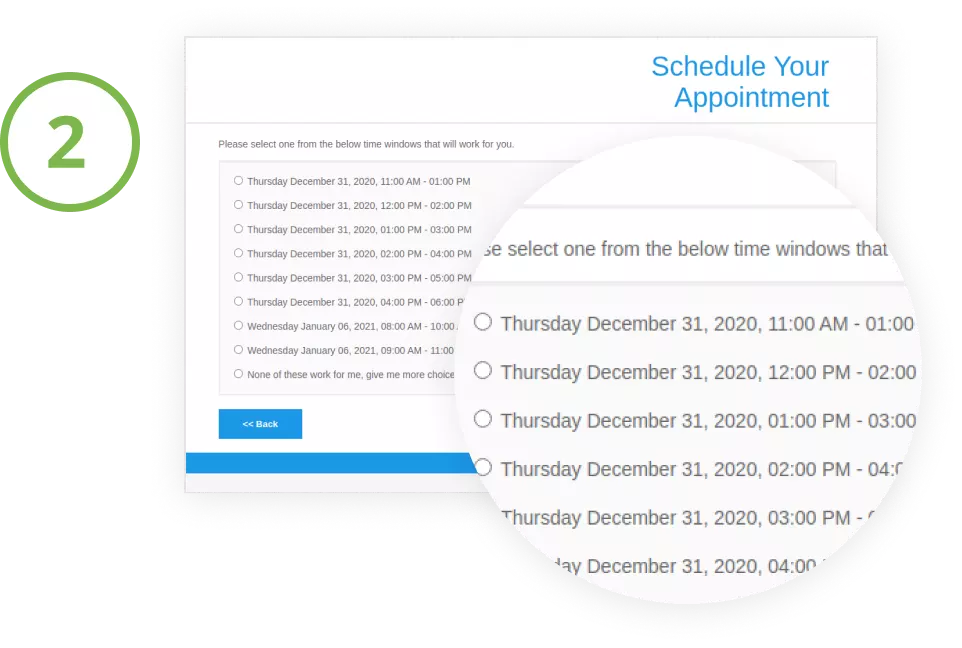 The customer self-schedules by choosing an option. The options aren't just "holes" in your schedule: DispatchTrack intelligently calculates windows based on the customer's location, existing routes, and your capacity. Customers get the earliest possible windows and your fleet is level loaded. Automatically.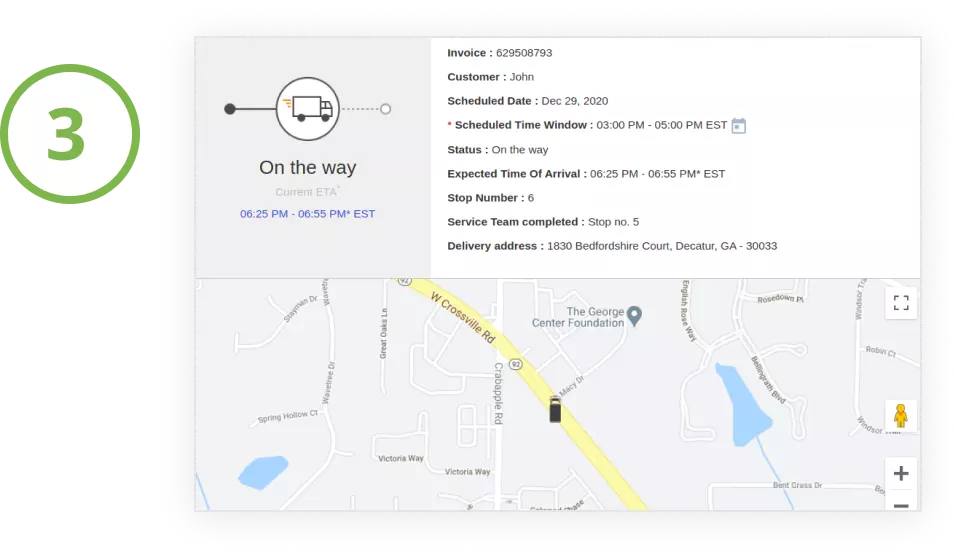 The day of the delivery, the system sends a message reminding the customer of their delivery window and letting them know when the truck has left the warehouse. Customers can check the truck's progress on a continuously updated online map.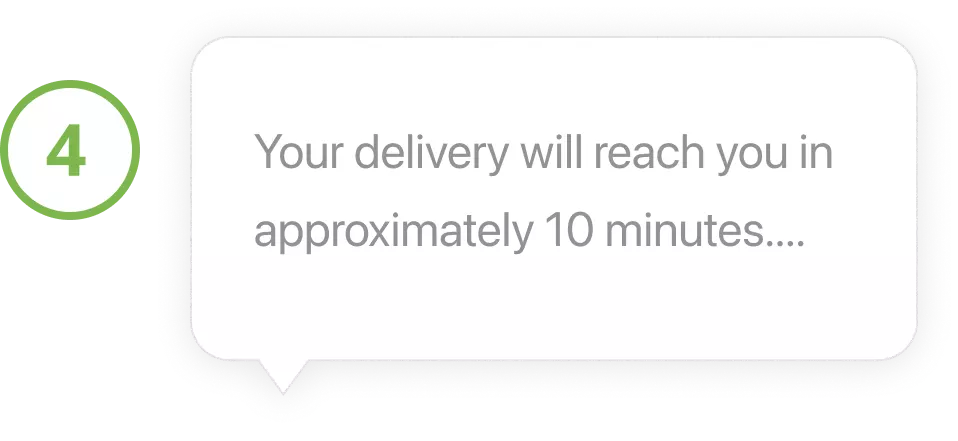 When the truck is one stop away (or another pre-delivery interval that can be set by the driver), the DispatchTrack automatically alerts the customer of the impending delivery. The confidence inspired by hitting windows reliably time and again makes customers feel they're in control.
Text, Email, Call
DispatchTrack enables real-time voice, text and email between dispatch, drivers, customers, and clients. You save on labor needed to set deliveries by eliminating phone tag with customers and decreasing the need for customers to call for updates or changes.