Interested in meeting our team face-to-face? DispatchTrack will be attending these upcoming events. Stop by our booth for a conversation about how our last mile logistics optimization software can help your company take deliveries to the next level.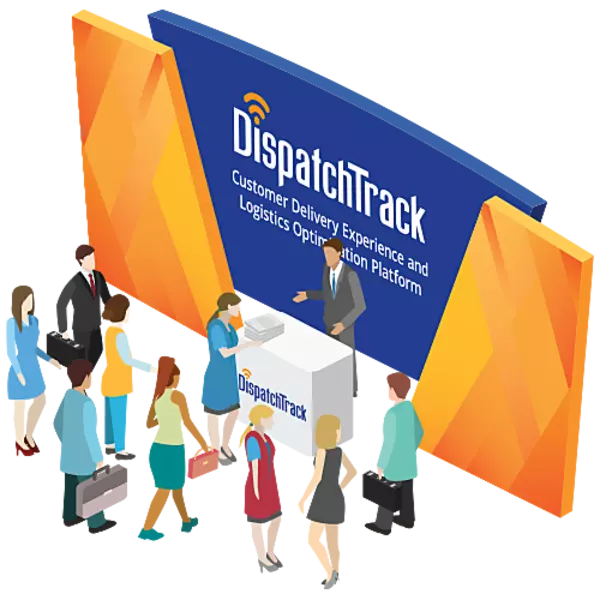 ECA MarketPlace
September 21st - 22nd, 2021
Orlando, Florida
Booth #142

IFDA Distribution Solutions Conference
October
Virtual
Join DispatchTrack Co-Founder and COO Shailu Satish for her talk on "The New Last Mile"

National Beer Wholesalers Association Annual Convention
October 3rd - 6th, 2021
Las Vegas, Nevada
Booth #614

High Point Fall Market
October 16th - 20th, 2021
High Point, North Carolina
Plaza Suites - 1-527 #21, Floor 1, Area: HFA Retailer Resource Center, Shuttle Stop: 3 (Green Line)

FurnitureToday Leadership Conference
November 30th - December 2nd, 2021
Orlando, Florida

National Retail Federation Big Show
January 16th - 18th, 2022
New York, New York
Booth #3142

Manifest
January 25th - 27th, 2022
Las Vegas, Nevada

RILA's LINK2022
February 20th - 23rd, 2022
Dallas, Texas