Interested in meeting our team face-to-face? DispatchTrack will be attending these upcoming events. Stop by our booth for a conversation about how our last mile logistics optimization software can help your company take deliveries to the next level.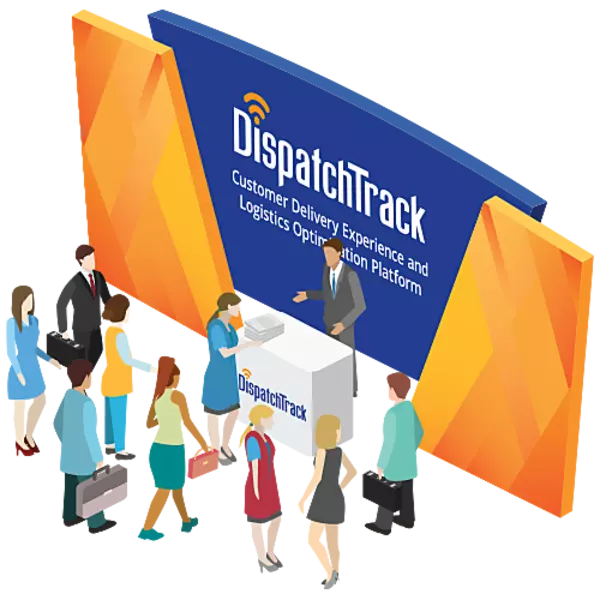 National Retail Federation Big Show
January 16th - 18th, 2022
New York, New York
Booth #3142


FMG Symposium
January 20th - 22nd, 2022
Las Vegas, Nevada
Join Bob Bauer, VP of Sales, and KB Madan, Director of Sales, for their session, "How Is Furniture Delivery Technology Changing in 2022?" on January 20th from 1-2pm in the Anzio Meeting Room


HFA @ Las Vegas Furniture Market
January 23rd - 26th, 2022
New York, New York
Building B Space #1050, HFA Retail Resource Center, Booth #34


TomTom Webinar: "Last Mile Strategies to Solve the ETA Conundrum"
January 25th, 2022, 11am-12pm EST
Virtual
Join DispatchTrack Co-Founder Shailu Satish, alongside Anna Borbotko, Product Marketing Manager, TomTom, Muhammad Ghous Afzal, Head of Transportation & Distribution Network, Oda, and Larry Klein, VP of Logistics, Bringg
Register here


Manifest
January 25th - 27th, 2022
Las Vegas, Nevada
Booth #212
Join DispatchTrack Co-Founder and COO Shailu Satish for her panel on "Stay in the Know 24/7 - Discussing Transportation Visibility and Delivery Routing" on January 27th
Click here for $300 off your Manifest registration


RILA's LINK2022
February 20th - 23rd, 2022
Dallas, Texas
Booth #2029


IFDA Distribution Solutions Conference
September 14th -15th, 2022
Tampa, Florida
Booth #501