The adage "ignorance is bliss" does not apply to shipping. Fleet operators and managers responsible for thousands of orders cannot afford to be ignorant of what's happening in their operations when the company's brand profit margins are on the line.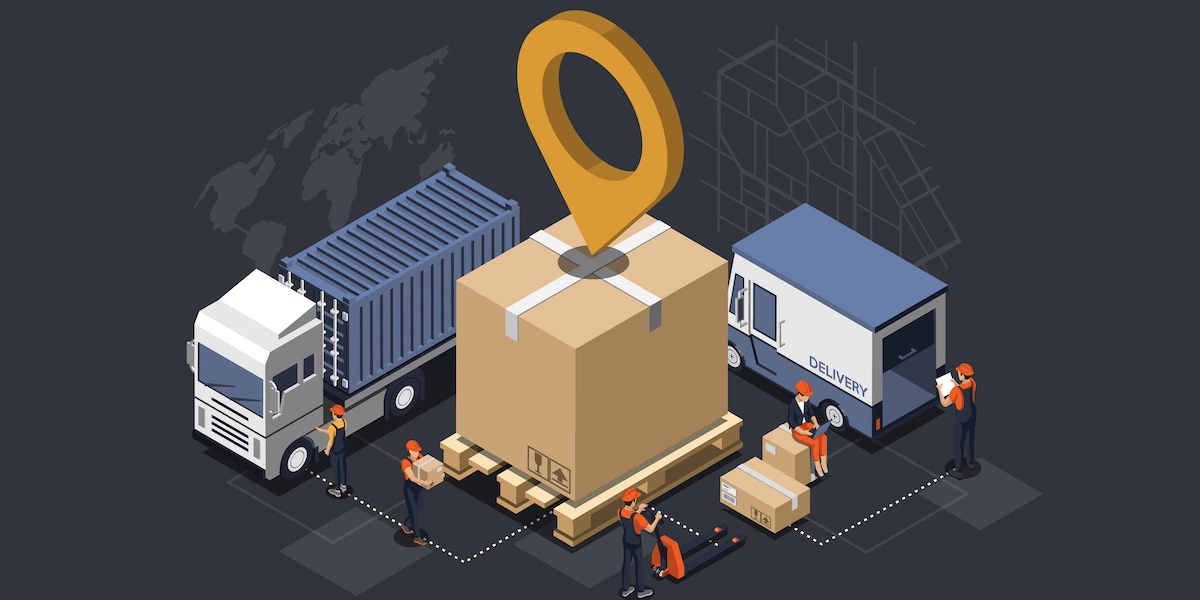 E-commerce has been on the rise in the last few years due in part to the COVID-19 pandemic, with more consumers shopping online than ever before. Aside from the higher order volumes, businesses are also dealing with more complexities in their last mile deliveries.
To handle the growing order volumes, many companies are opting to outsource their delivery operations to third-party logistics (3PLs). These businesses recognize the fact that they don't have the expertise in logistics nor the right people to handle delivery operations.
Logistics providers may have the expertise, but they, too are experiencing many of the same challenges shippers face in transporting goods to end customers. Shippers across industries are increasingly clamoring for improved transparency, and businesses that ask 3PLs for help want their partners to have the ability to connect with them and other stakeholders in the delivery process. To overcome these challenges, 3PLs across the board will need to improve their visibility via the right fleet software.
Last Mile Visibility as a Core Competency
The increasing complexity in supply chain operations has also increased the awareness among shippers and logistics providers of the critical role of delivery visibility. One study even showed that nearly all 3PL carriers and the majority of shippers rated visibility as a key element to the success of supply chain operations.
The emergence of technologies and innovations such as big data, cloud computing, and modern fleet management solutions is transforming supply chain operations around the world. Logistics providers are frontrunners in these technological advancements, offering visibility as a core competency. As the supply chain and transportation industry move forward, we can expect shippers to demand improved fleet monitoring from their 3PL partners.
Given all the above, it seems pretty clear that 3PLs that refuse to recognize the importance of fleet monitoring will be left behind by their competitors. Shippers are now demanding more than just the simple track and trace methods from 3PLs. These days, businesses expect mile by mile and minute by minute updates throughout the delivery process—especially since any delay can have a big impact on customer satisfaction and overall brand strength. At the same time, consumers nowadays demand visibility when they're expecting a delivery. They want to know where their packages are on their own and be provided with real-time updates.
As such, 3PLs that don't invest in fleet management solutions offering them visibility stand to lose out to their competitors. One study showed that more than 70 percent of shippers said that they have partnered with 3PLs for their delivery visibility software and services. This should send a message loud and clear to the logistics businesses of the world: there is a real demand for increased last mile visibility, and the onus is increasingly on logistics providers to make that visibility a reality.
The Benefits of Fleet Monitoring for 3PLs
Shippers are constantly trying to find ways to achieve cost savings, timeliness, and reliability in their delivery operations. When businesses engage the services of 3PLs, they do so in the hope that their logistics partners can help them with those goals.
As such, to win more business, 3PLs must invest in a fleet management system that will provide them with end-to-end visibility. Below are the key benefits 3PLs can gain from implementing the right fleet monitoring software and boosting transparency across the entire delivery chain.
Data visibility
The right solution provides 3PLs with data they need to ensure faster delivery and shorter cycle times. It should empower 3PLs to make data-driven decisions so they can deliver on time and meet their service level agreements (SLAs) with shippers.

An advanced solution should allow 3PLs to import data from their client's systems and export routes and other information back into the client's IT system in order to better cater to their needs. This might even involve some shared infrastructure between you and your clients—e.g. giving them read-only access to routing and delivery dashboards. Not only does successful integration and visibility increase trust, it also helps you power cost-effective, fast ,and reliable services.
Increased flexibility
Fleet monitoring is also beneficial in helping shippers handle seasonality and have a better grasp on instances when more manpower is needed. Thanks to data visibility, 3PLs can seamlessly act as extensions of their clients' fleets when needed, or contract out to third parties themselves to improve their own flexibility and handle changing capacity needs without disruptions. If you don't have effective fleet monitoring capabilities in place, it's difficult to understand your capacity limitations well enough to stay flexible.
Constant updates
Consumers' demands have changed: they want faster and more reliable shipping. This means shippers are facing tighter delivery windows and are being pressured to provide visibility on the delivery process to their customers.
Thus, 3PLs need to ensure that both shippers and end-customers are informed immediately of any problems and that customers are informed of any delivery delays.
Fleet management solutions that offer constant updates enable 3PLs to inform the shipper of the problem they discovered so both shipper and 3PL partner can find a solution. Likewise, this ensures that customers can be informed of the delivery delays should there be any. To make this happen, your fleet management tool needs to ingest real-time status updates from drivers on the road, ideally via a mobile app that sends data back to a centralized system. From there, you can become more proactive in terms of spotting delivery exceptions and rectifying them in real time.
In a nutshell, here's what 3PLs have to gain when they improve fleet monitoring with the help of the right solution.
Reduction of delivery delays
More efficient fleet management enabling 3PLs to meet SLAs with shippers
Improved supply chain efficiency
Higher customer satisfaction for both clients and their end-customers
More opportunities for business expansion
Ultimately, 3PLs that improve their fleet monitoring stand to become more competitive and win more businesses. What else do you need to know?