Mobile App Gathers All of the Proof You Need in Real Time
An undecipherable signature on the delivery acknowledgement for a dozen cases of wine could turn out to be costly, but with DispatchTrack, that signature is backed up by geostamped data showing the precise delivery location, photos of the recipient and video of the merchandise after the delivery. Everything is uploaded automatically to the cloud and you can view it and forward it immediately.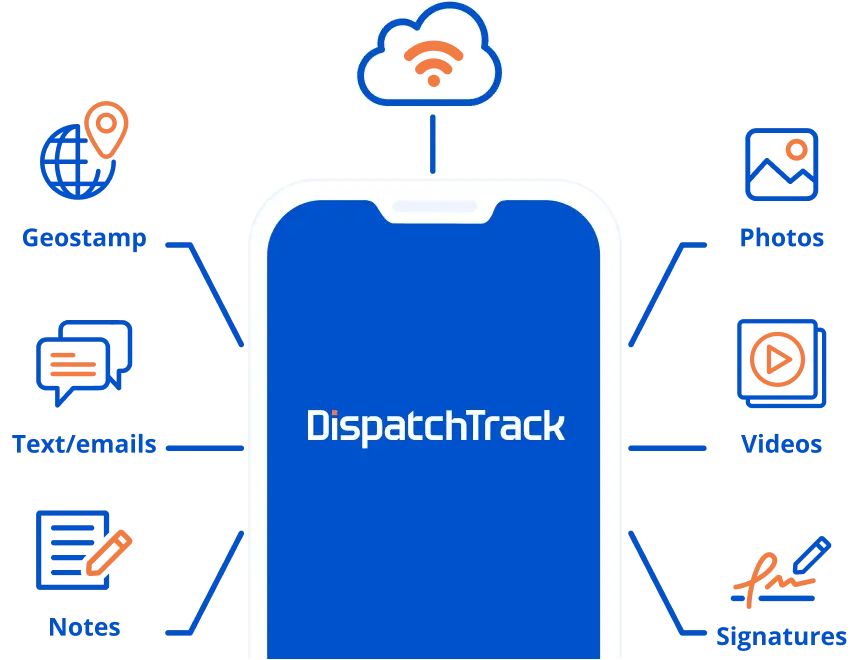 Delivered, Done Right and Documented
Without real-time proof of delivery, you — and your clients and customers — are flying blind. DispatchTrack puts all of the information about each shipment in the palm of your hand.

"DispatchTrack is more than just fleet management, it's customer satisfaction management. It's been a game changer."
Tony Mitchell
General Manager, American Furniture Warehouse
Works On The Devices You Already Have
The mobile app works on the devices you already have tracking time, temperatures and location continuously in real time.
No service? No problem. When you make deliveries out of range of cell towers, DispatchTrack keeps working so you have fully documented locations, times and delivery details documented. As soon as the device acquires coverage, the data is sent to the cloud.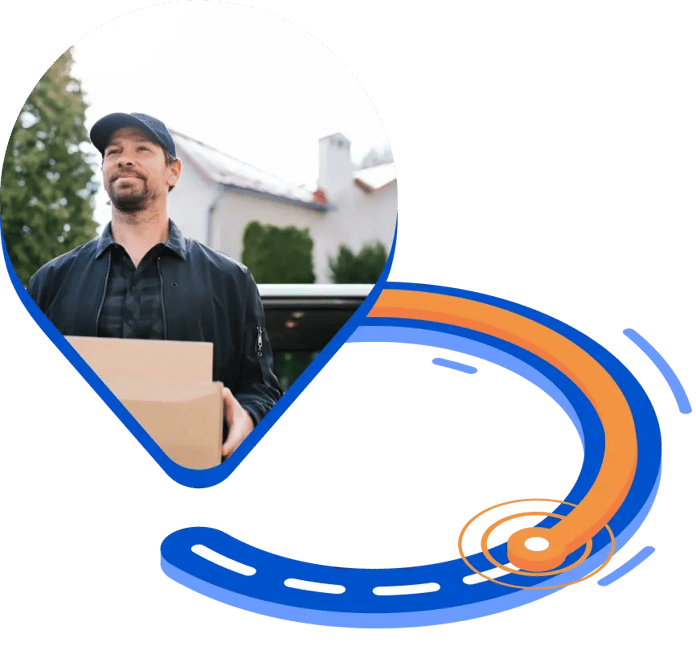 Your client can create step-by-step PDF workflows for your crews to guide complex or high-value installations. Each step has to be checked off before moving on to the next, and you — and your client — can verify the install in real time.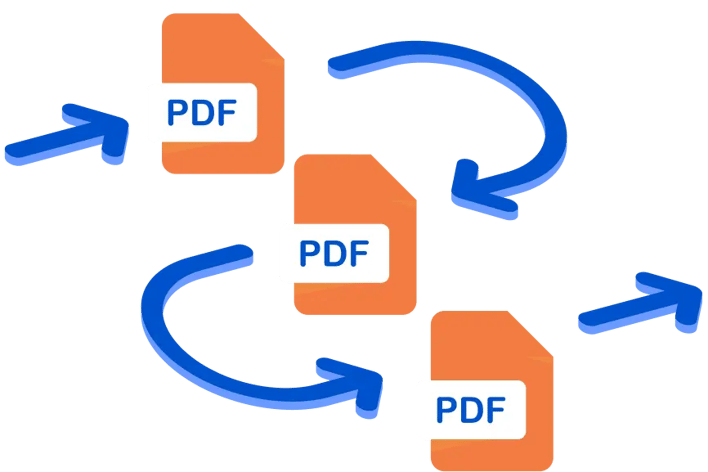 If a picture is worth a thousand words, what are a thousand words and a picture and a video worth? DispatchTrack's proof of delivery software captures everything that happens at delivery and stores it in the cloud. If something does go wrong, you have everything you need to back up your insurance claim.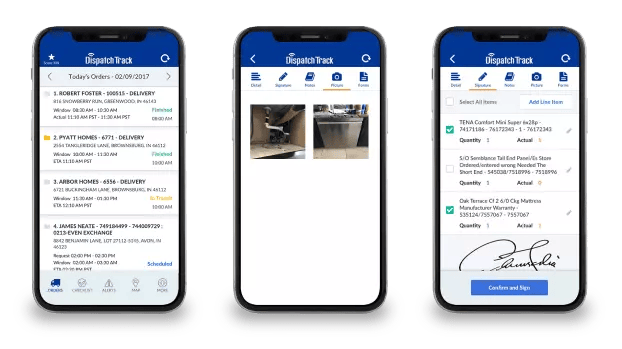 Cargo that's sensitive to time and temperature is another risk for operators, but DispatchTrack minimizes potential claims by continuously documenting the time and the location of your truck as well as the internal temperature of up to four compartments. Never again will a basket of spoiled strawberries spoil your day.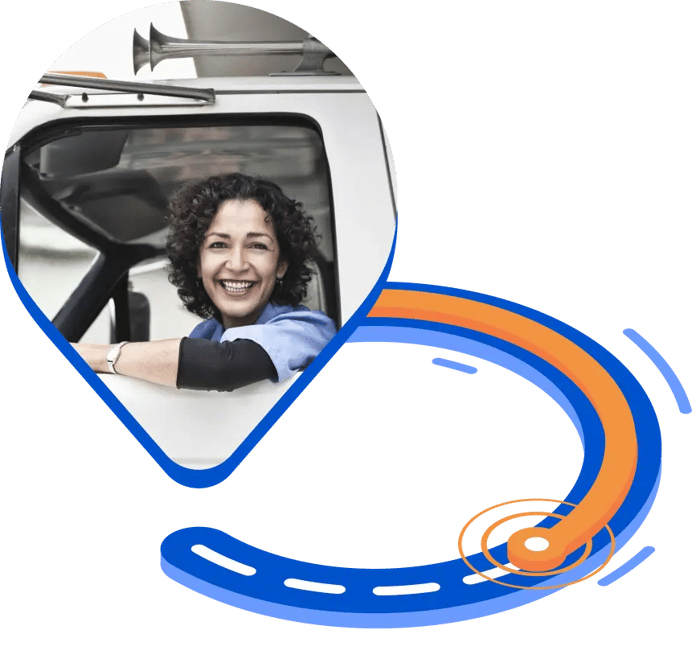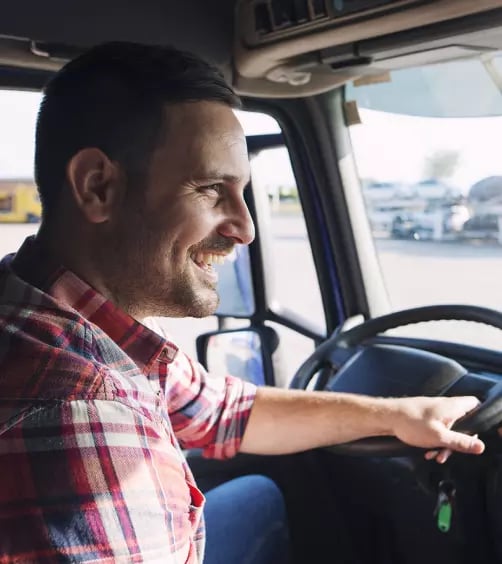 Robust Proof of Delivery App That Works Online — And Off
Document your deliveries with notes, photos and video. The app runs on the mobile device your driver already has and it works even when your crew is out of cell range.