Home deliveries are fast becoming the norm, as the coronavirus remains a global threat. It is unlikely that deliveries to private residences will experience a decline even as economies around the world slowly return to normal with the emergence of large-scale COVID-19 vaccination programs. To wit, a study by Mckinsey showed that 40 percent of shoppers said that they would continue shopping online even in a post-COVID-19 world.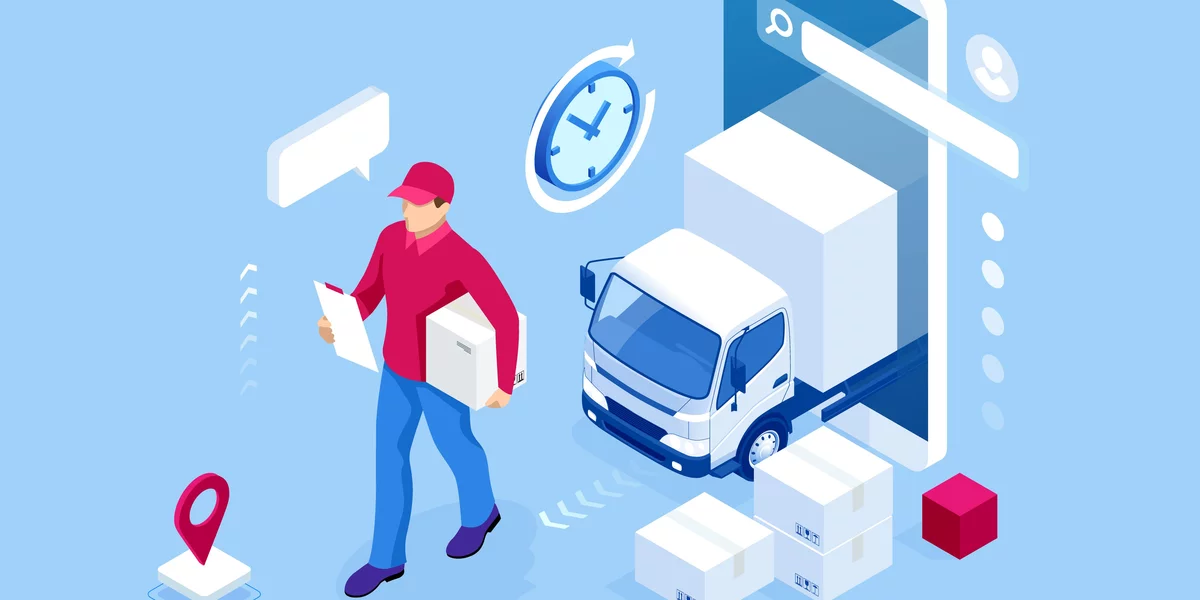 Many businesses had to grapple with this new reality early last year, as consumers flocked to online shopping platforms after the first announcements of stay-at-home orders. Many were forced to fast-track the adoption of digital solutions to keep up with customers' increasing demands.
Unfortunately, many businesses with last mile delivery operations don't have the tools to deal with this new state of affairs. Maybe they're still routing deliveries by hand—or, if not, they're using software that doesn't give them easy visibility into deliveries as they're unfolding. The result is late or incomplete deliveries, frustrated customers, and ever-shrinking margins. If any of this hits home with you, it might be time to upgrade your software.
Understanding Delivery Management
Delivery management pertains to the various processes involved in the efficient and effective movement of goods from one location to another. Sometimes referred to as fleet or dispatch management, it focuses on how items will be transported from drop off A to drop off B.
Delivery management is no walk in the park, especially because of the Amazon effect, which accustomed consumers to fast shipping. And it's not just the speed of delivery consumers are after—they also expect more control and visibility over their packages. All these demands make modern delivery management more complicated than it already was in the past.

Why Upgrade Your Delivery Management System?
More companies than ever are relying on SaaS-based delivery management software to meet new consumer demands. Such a last mile delivery system enables businesses to automate most of their delivery processes, allowing them to form stronger relationships with their clients as well as handle larger volumes of orders. Below are some reasons why you might upgrade to an advanced delivery management system.
Automating Delivery Operations
Businesses that are still relying on manual processes rife with unnecessary paperwork have to deal with serious inefficiencies. For one, there's too much labor required to get tasks done, and most manual processing tasks are prone to human error. Plus, one cannot hope to scale their delivery operations on the back of such labor-intensive processes.
On the other hand, delivery management software can automate most of the delivery processes, from routing and dispatching to tracking orders and sending alerts. One can bank on the freight scheduling software to ensure that packages are delivered to the customers on the promised expected arrival time (ETA).
A smart dispatch delivery management system enhances the company's efficiency across all workflow stages, including communicating with customers, tracking assets, and generating proof of delivery.
Optimizing Last Mile Deliveries
Last mile delivery is the most expensive stage of all supply chain and logistics processes. Aside from the costs, delivery services is the brand differentiator these days, displacing product and price. Last mile delivery optimization is now more imperative than ever given the rise of the on-demand economy and the surge of online order due to the COVID-19 pandemic.
Many delivery management solutions may have delivery tracking software to locate drivers in real-time, but that won't guarantee efficient delivery if you're not also able to optimize delivery routes. For that, you need delivery scheduling software that will automatically optimize the delivery drop-off points for fleets. If you have a fast, accurate, and scalable solution for routing all of your orders (and rerouting when orders are added or changed) you can significantly reduce costs, including fuel expenses, labor hours, vehicle repairs and maintenance, and insurance costs.
Optimizing routes also helps with the problem of driver retention, since they'll be able to complete their deliveries in the allotted time and won't frequently be blamed for late deliveries that resulted from poor routing choices.
Better Asset Utilization
Most fleet operators tend to purchase additional vehicles when the volume of deliveries increases. Often, the additional purchases are unnecessary as companies only need to plan the use of their resources more efficiently. An advanced delivery management system helps utilize resources effectively by providing 100 percent visibility on the company's workflows and workforce.
The right software's ability to schedule optimal drop-off sequences combined with route optimization features enables companies to make the most of their drivers' hours and vehicles' usage every day. Delivery plans that once took 10 to 12 hours to complete can be finished in eight hours—meaning that you can deliver an increased volume of orders without having to lay out additional capital expenses.
Centralized Data and Notifications
A SaaS-based delivery management solution can store critical data in a centralized location and comes with automated functions. Companies benefit by providing employees with real-time updates that can be triggered anytime and anywhere. It empowers dispatchers so they can meet their committed service levels. Automated features allow employees to set up alerts on any possible delays that will be sent to both dispatchers and customers.
Likewise, data centralization allows for real-time reporting and analytics across the last mile, giving executives and managers better insights on which part of the entire operation are having problems. It empowers management to identify pain points and find solutions for them.
Generating Proof of Delivery
Capturing proof of delivery is an integral part of the delivery process as a business needs proof to collect account receivables from their clients. Proof of delivery also helps address complaints regarding missing or failed delivery claims.
Previously, businesses had to ensure that the delivery team got the consignee to physically sign for the delivery. But the coronavirus is pushing enterprises to adopt contactless deliveries, altering the way companies gather their proof of delivery. Not only should drivers be able to easily get contactless proof of delivery, they should also be able to capture pictures and notes as needed.
The rising popularity of on-demand orders, customers' expectations of fast and reliable shipping, and surging order volumes are challenging for many businesses these days. The best way to address all these pressures is to adopt solutions that can automate processes, optimize routes and schedules, ensure contactless generation of proof of deliveries, etc. The right delivery management software can help businesses ensure seamless delivery-related workflows while minimizing costs.