Much like with most industries, transportation has faced its share of challenges in the past two years. For one, trucking volumes rose by 30 percent because of the panic buying at the start of the COVID-19 pandemic. Demand, however, decreased shortly after with last mile deliveries plummeting by as much as 20 percent. Since then, things have continued to be volatile.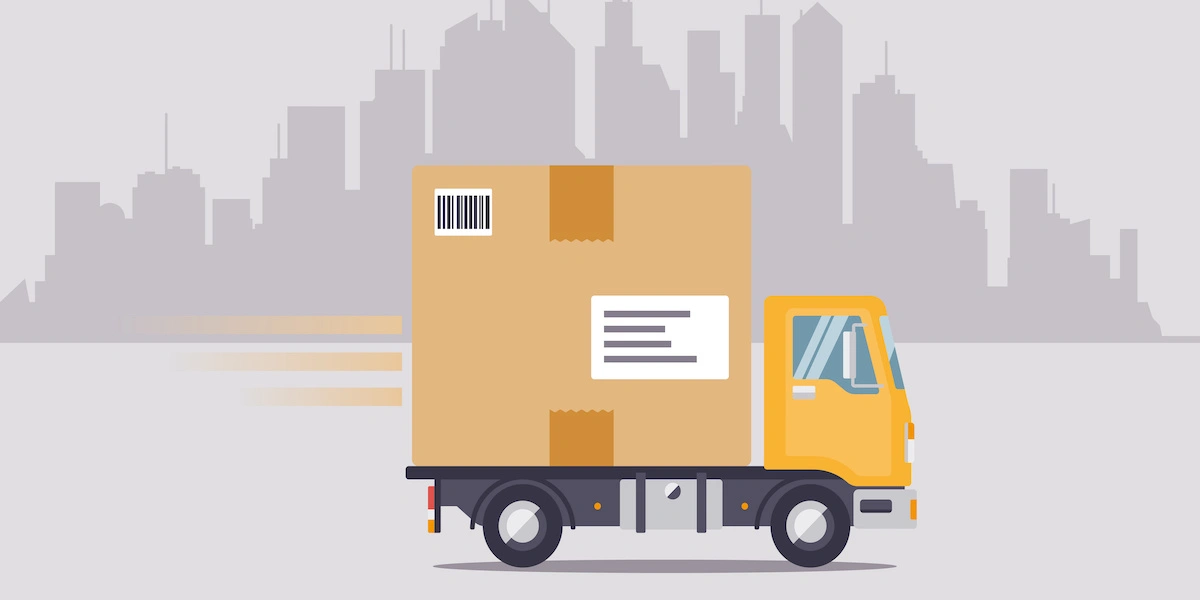 By now, companies need to find ways to cut down on transportation costs, given the unpredictable business climate as freight rates decline, labor costs increase, and more consumers demand quicker shipping with lower order volumes. The right tools, e.g. freight scheduling software, can go a long way in helping businesses navigate these difficult times.
How Freight Scheduling Software Helps Ensure Right-Time Delivery
Freight management is one of the areas of logistics dealing with the transportations of goods. There are several processes involved in freight management including selection of carriers, dispatching and route planning, documentation and compliance management, and tracing and tracking of goods.
As you can imagine, there are many kinds of technology that can fit under that umbrella. Here, we're primarily concerned with software that can impact your ability to craft and execute efficient last mile delivery and distribution plans. To that end, here are some of the features that define this kind of software, along with the benefits that businesses can gain from implementing the right solution.
Route Optimization
Regardless of the cargo or the size of the fleet, shippers that have drivers spending hours in traffic or running with half-empty trucks are at risk of losing money. Route optimization software helps enterprises run more efficiently and save more money by ensuring that you're getting the most out of current delivery capacity.

Route planning should go beyond finding the quickest routes—instead, you should be able to calculate routes based on their cost-effectiveness and customer prioritization. The right freight scheduling software generates routes according to several factors affecting delivery times such as real-time road and weather conditions, driver availability, and other business constraints. In this way, you can find the best routes in just a matter of clicks rather than having route planners spend many hours manually plotting routes using spreadsheets, pen, and paper.
Likewise, automating dispatching goes a long way in saving money and time for your business. When combined with route optimization, auto-dispatching helps businesses transport as many goods as possible with the lowest number of vehicles and driver hours.
Carrier Management
Businesses have different ways of managing freight operations. Some choose to transport their products to customers via their own vehicles and hiring drivers. Many brands shipping high order volumes tend to have their last mile delivery operations in-house.
Other enterprises, on the other hand, choose to engage the services of third-party logistics (3PL) carriers so they can focus on their core competencies. This might mean having dedicated contract carriage where they pay the 3PL firms a flat fee depending on the number of trucks and days they use the DCCs to deliver goods, or it could mean using commingled services on an as-needed basis.
Shippers still need to trace and track orders even if they're being handled by a 3PL carrier and provide customers the ability to trace their orders as well. That's where the right software can be a huge help. How? By offering full last mile carrier tracking and insights into how your partners are handling the deliveries they've taken on, from when each order is scheduled to arrive to any accessorial charges that might show up on the invoice. In this way, you're able to maintain control over your brand even when you're not carrying out deliveries yourself.
Order Visibility
Your freight and delivery management solution should make it easy to gain visibility into each and every delivery throughout the entire fulfillment lifecycle. This is partially a function of utilizing things like GPS devices installed in the trucks, which can send the location information to office-based teams, and leveraging telematics solutions to observe drivers' behaviors, fuel consumption, and more in real-time.
But it's also a matter of getting frequent order status updates and ensuring that the data you collect is up-to-date, centralized, and easy to digest. In this way, you can immediately gain clarity into what's happening throughout your operations, and make the right decision at the right time to keep things on track. Tracking vehicles and drivers in this way helps minimize delays, and it even allows businesses to share location information with customers, increasing trust and confidence.
Data Analytics
The right software enables data sharing among carriers, shippers, and other logistics partners so that businesses can make data-driven decisions. With data collection and sharing, you can gain insight into deliveries that you're carrying out yourselves, track partner and carriers' key performance indicators (KPIs), understand customers' ordering patterns and make adjustments based on them, and compare the cost factors of various delivery options, among others.
Documentation and Compliance Management
The transportation and trucking industry is heavily regulated, requiring companies to process plenty of paperwork. For example, commercial carriers are required to follow electronic logging device (ELD) mandate and Hours of Service (HOS) rules.
To ensure compliance with government rules and regulations, businesses can use their freight management software as a single source of truth and a platform for automated data capture and reporting. When data collected is centralized, employees who need to work with compliance-related documents can easily access them.
Plus, advanced software also automates invoicing and billing. This means that enterprises using carrier partners can eliminate manual billing and invoicing—which are processes that tend to be slow, cumbersome, and prone to human errors.
Businesses were already facing multiple pressures even before the COVID-19 pandemic happened, especially given the increasing demands of consumers for great delivery experiences. It's not enough for businesses to deliver quickly—they also need to provide customers with transparency and visibility into their orders.
Fortunately, there are tools like the freight scheduling software that offers visibility into routes, drivers, and deliveries at every stage of the process. The result is that keeping customers happy and encouraging repeat business is easier than ever.