Final mile delivery operations tend to be burdensome on companies, especially since the transport of goods to the end-consumer is the most expensive aspect of logistics and supply chain management. It also doesn't help that consumers these days have higher expectations when it comes to their orders.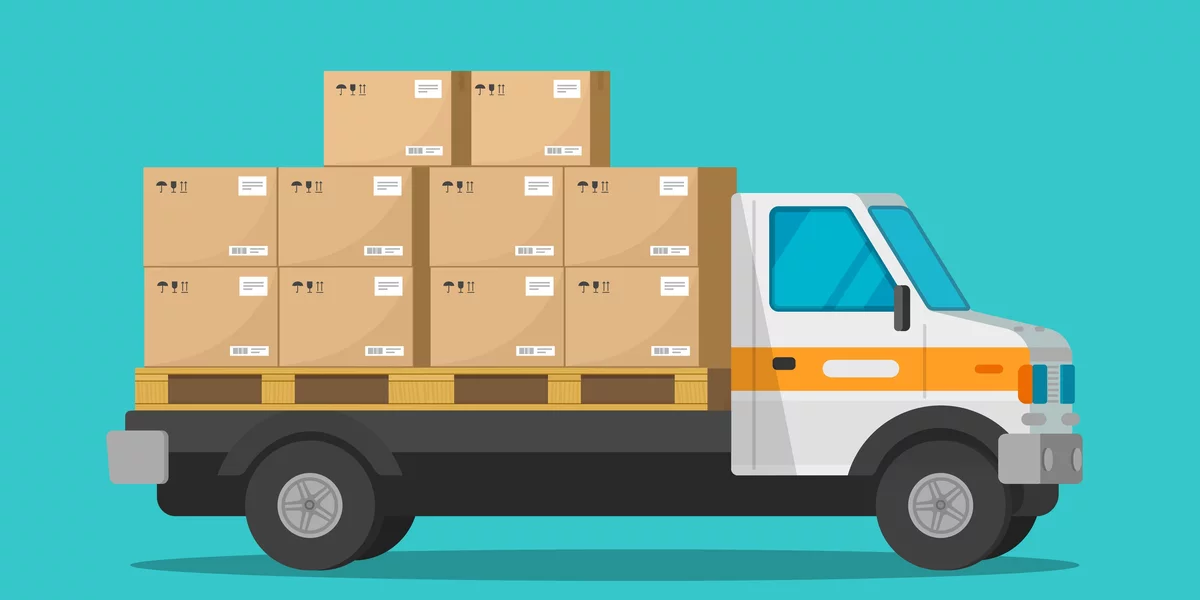 For parcel delivery, they want to get goods on the same day they ordered and have complete visibility on their packages. For things like furniture or appliances—which are often more complicated to deliver—consignees still want rapid, highly-visible shipping turnarounds.
Consumer demand often results in higher operating costs. Why? Because the breakneck pace of the operations makes it more difficult than ever to optimize routes and resource usage. Companies can, however, address the challenges in last mile deliveries with the right tools and tactics. In this article, we will discuss how supply chain and logistics businesses can optimize delivery operations.
Last Mile Delivery Optimization Steps
Organizations vary when it comes to their structure, business model, and best practices. But there are some steps that any business engaged in logistics and supply chain can take to optimize their last mile delivery operations.
Bank on Modern Technologies
Enterprises in the logistics and supply chain sphere once relied heavily on manual processes. However, manual and labor intensive tasks should be a thing of the past, as there are many modern technologies available in the market these days that can reduce human effort. As order volumes increase in the COVID era, this becomes more important than ever. Something like manual route planning simply isn't scalable—meaning that it can quickly become a bottleneck if you have to make more deliveries than anticipated.
The right route planning software (i.e. a SaaS solution), on the other hand, can scale up or down as needed to effectively eliminate that bottleneck. The same applies to gathering delivery status information from drivers. Even simple seasonality in demand can put undue pressure on operations that don't have the right tools.
Use Data Wisely
Last mile delivery solutions also provide enterprises with valuable data that can give operations managers the tools to offer proactive customer service and help executives identify gaps in their last mile delivery strategies. Simply put, you can't reduce your cost per delivery if you can't figure out what your cost per delivery is. Once that data is readily accessible, however, areas for improvement often become obvious.
Track Orders in Real Time
Data can be a powerful tool after the fact, e.g. when it comes to tweaking operations for future runs. But accurate, up-to-date data is also critical on the day of delivery. The last mile unfolds quickly—even when it's running behind schedule—which means that if you don't know the locations of your trucks and drivers and the statuses of all your orders at any given moment, there's no way for you to act effectively to resolve problems. Getting to the point of real-time visibility can seem daunting, but seeking out tools for live GPS truck tracking and automated driver-dispatcher communication might be a good start.
Achieving Last Mile Delivery Efficiency
Last mile delivery may be the end stage, but last mile delivery optimization starts even before drivers head out to deliver packages. Below are the three key aspects of the supply and logistics process that affect delivery efficiency.
Tracking Inventory
Typically, inventory tracking ends once the goods are loaded into the vehicle, making last mile deliveries invisible. Delivery optimization also means using technology to create visibility all the way to the end, and in this case, the final turnover of the goods to the end consumers.
For example, some solutions allow businesses to scan and barcode items before they are loaded into the vehicle and track them until they are dropped off. It's like converting the delivery vehicles into a moving warehouse where everyone knows each item's location.
Managing Outsourced Drivers
If you don't own your own fleet, the kind of visibility we talked about above can be even harder to come by. But that doesn't let you off the hook when it comes to offering visibility and seamless delivery to your consignees. This is where a centralized dashboard that shows truck and order statuses in real time can help enterprises manage all drivers regardless of whether they are in-house or outsourced.
Capturing Proof of Delivery
There was a time when businesses relied on signatures as sufficient proof of delivery. But these days, contactless deliveries are a must to ensure the protection of both the delivery personnel and customer. Thus, businesses must find other ways to generate concrete proof that the order has been delivered. Ideally, customers would be able to sign through an app without interacting face-to-face with the driver, and drivers would be able to add photos and videos to their order statuses to prove that any services and installation processes were carried out without damaging the goods of the consignee's home.
By the same token, it can often be valuable to let drivers capture photos documenting failed deliveries, so that customers can't claim that the driver never arrived. By making your proof of delivery processes more robust in this way, you can simplify billing and settlement significantly—which will further reduce manual effort.
Going the Extra Mile for Last Mile Deliveries
A great delivery experience is key to retaining old customers and gaining new ones. That's why it's necessary for businesses to go the extra mile by leveraging the right technology to improve their last mile operations. Not only do things like (effective) route planning solutions help you to reduce costs through shortened driving distances, they also help you to provide more accurate ETAs to consignees. This allows you to offer shorter delivery windows (or even offer self scheduling), which in turn means that your customers are more likely to be at home when the driver arrives. Simply put, this can go a long way towards creating appreciative, repeat buyers—regardless of whether you're servicing B2B or B2C customers.