Challenging customer demands, shrinking delivery times, and more intense price wars are making delivery management a more and more arduous task. It's hard to find the right balance between all the factors affecting delivery services which is why it's more important than ever to make sure that your last mile delivery operations are efficient.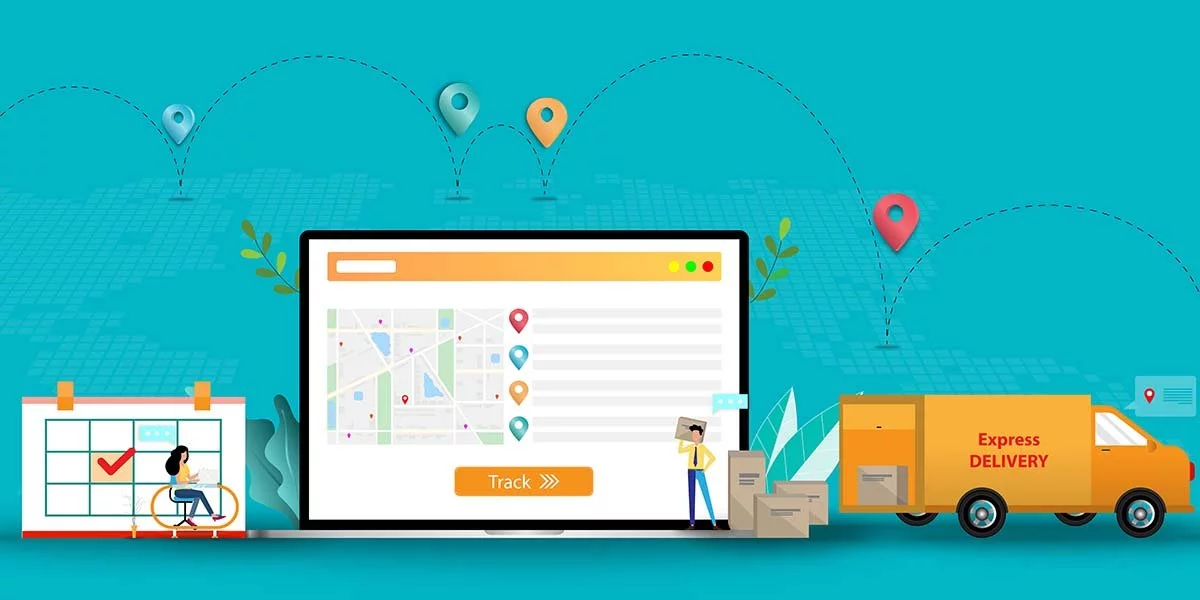 One way of ensuring optimal processes across last-mile operations is to rely on delivery management software to help reduce costs, ensure right-time deliveries, and delight customers.
There are various software options to choose from, but not all are created equal. Some won't help address all the pain points within the delivery operations. That's why you need to look out for the right features in your delivery management software.
Delivery Management Software: Essential Features
Route Optimization with Real-Time Visibility
Changes in regulations, heavier traffic conditions, and higher delivery volumes require better route planning. Luckily, a delivery management tool with robust route optimization functionality can help fleet operators and managers plan daily operations more efficiently.
Route optimization enables you to plot routes for multiple drivers automatically in just a few minutes. Optimized route planning paves the way for more efficient delivery operations, both by saving time for planners and by ensuring that the routes you're assigning to drivers are actually efficient. How? By using AI and large caches of data to generate optimized routes factoring in weather, historic traffic conditions, service time expectations, driver skills levels, and more.
A delivery management solution with robust route optimization should also track deliveries in real-time, thus allowing for accurate estimated times of arrival. It's hard to overstate how valuable this can be: when your ETAs are accurate throughout the delivery process, you can greatly decrease the risk of failed deliveries, and you can manage exceptions (e.g. a potential late delivery) throughout the delivery process much more quickly. In this way, visibility on drivers and assets results in their improved allocation and more efficient resource planning.
Real-time visibility can also give dispatchers and managers the tools to respond proactively when delivery exceptions crop up in the field. For instance, if you can see from a centralized dashboard that only 2 out of 3 items for a particular order were successfully delivered, you can reach out to the driver and/or the customer to figure out exactly what happened and take steps to get the rest of the order fulfilled. In this way, you can still delight customers even when everything doesn't go exactly according to plan.

Customer Communication and Live Order Tracking
Ultimately, successful deliveries are all about customer satisfaction. Sure, you need to keep delivery costs in check—but if you discourage repeat business by prioritizing cost-savings over delighted customers, it's going to be difficult to grow your business in the long run. That's why your software needs to help you streamline and automate customer engagement by empowering you to send texts and emails with order status updates to customers throughout the entire process.
In addition to empowering you to automatically send notifications when customer orders are scheduled, in transit, and about to arrive, your software should also enable live order tracker through a dedicated customer portal.
After all, customers are now more demanding than ever. They want to receive their orders as quickly as possible and be able to track them in real-time. Live delivery tracking capabilities are a must-have in any delivery solution, especially for businesses that want to increase customer satisfaction.
Automated Scheduling of Deliveries
Assigning and deploying drivers and assets can be one of the most burdensome tasks for a dispatch or delivery manager. It's hard to decide manually which orders should be assigned to various drivers and vehicles, especially when your business is dealing with high delivery volumes.
Thankfully, the right delivery management solution helps managers with this task by providing complete visibility on available resources and how they're being utilized for the day. A worthy delivery management platform should help organizations allocate assets and drivers according to various factors, such as weight and units.
Customization and Adaptability
Any delivery management software that's worth your money should be versatile enough to allow customization and the addition of new features. This is important for tailoring the solution to your needs during the initial deployment, but it's also critical when a business wants to add certain features or intends to scale up operations. Delivery solutions should have the capability to accommodate new functionalities without much hassle to support new business needs.
This is partially a question of how the software is built—i.e. is it designed to be configurable to different use cases. But it's also partly a question of whether the solution provider itself is in a position to innovate quickly and roll out new changes as needed. The right solution provider will have a track record of adapting to changing customer needs, constantly improving their software, and deploying new changes and updates quickly and regularly.
Smooth Mobile Interface
No delivery service will ever drive success without empowering delivery personnel. Thus, delivery software should offer a smooth mobile interface that enables drivers to access all pertinent information regarding each order or delivery. Information can include customer data, specific instructions, payment information, and route information. Having a well-informed delivery person is key to optimal delivery operations.
Ideally, your software would also give drivers the ability to capture proof of delivery electronically via signatures and photos. This helps drivers ensure that their good work is being documented and that they're getting compensated for all the deliveries they've successfully made—all of which can have a big impact on driver retention.
Easy Integration
Rolling out a new last mile delivery logistics solution doesn't have to be complicated if it allows for easy integration with current enterprise systems. It's essential to choose a system that can augment the existing ones so new features can be added to improve delivery operations. Look for a solution that's flexible and easy to integrate with other systems to avoid expensive phase-out of any systems currently in use.
Here, seeking out cloud-native SaaS software is usually the way to go. When the solution provider is handling maintenance and updates and pushing out regular enhancements to the software, you're less likely to run into compatibility issues down the road.
Data-Driven Insights
Technology advancements have paved the way for data-driven action. It's no different for fleet operators and managers, as having data means gaining valuable insights on delivery runs, delivery personnel, and customers. Delivery management software should provide analytical reports on route performance, driver and behavior and performance, cost per stop, cost per route, and much more.
In this way, data helps managers and businesses determine pain points, improve processes, and implement rules that work to improve overall delivery services. That's why it's so important for your delivery software to provide robust analytics and customized reporting functionality, in addition to real-time delivery data dashboards for more rapid decision making.
The right dispatch delivery management system allows businesses to manage operations better through route optimization, customer communications, and real-time visibility. Simply put, software that has the above-mentioned features can help businesses drive down costs while achieving operational excellence and high customer satisfaction.