Dispatch delivery management is the process of ensuring that products are efficiently and effectively transported from one place to another. Sounds simple, right? Of course, if you're reading this blog post, you already know how far from simple it really is.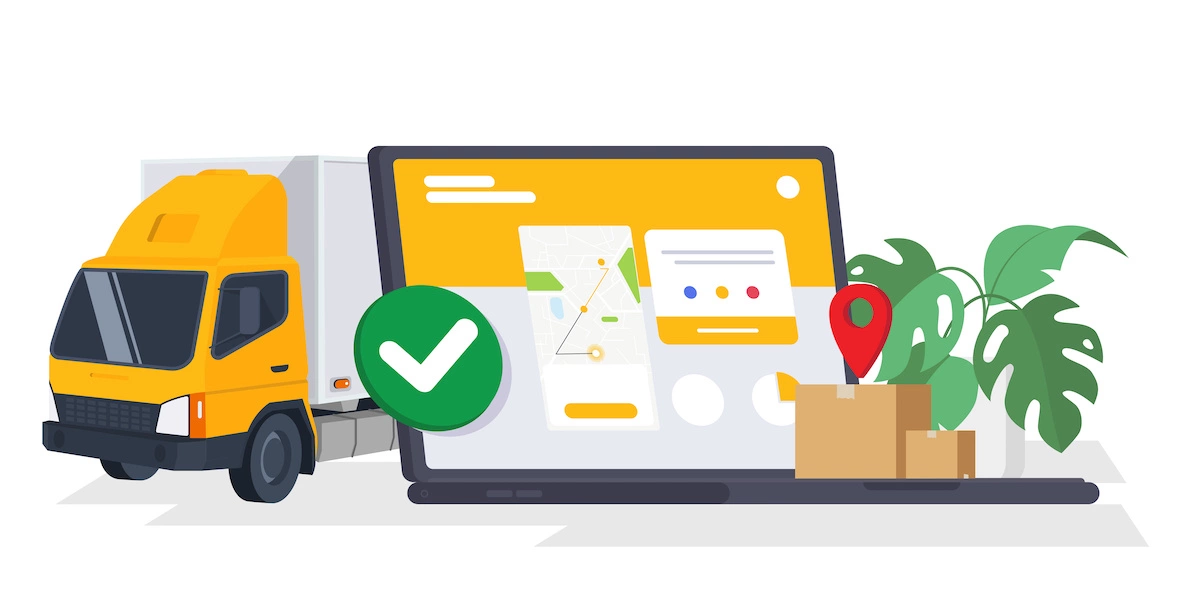 Nowadays, businesses are particularly concerned about effective delivery management because consumers are demanding more from enterprises than ever. In this post, we'll tackle the delivery management process and discuss how the right solution can help you carry out your responsibilities more effectively.
The Role of a Dispatch Delivery Management System
Companies, regardless of their size, are always trying to improve their processes. For those with delivery operations, the goal is to cut down costs by making more successful deliveries with fewer vehicles and less fuel consumption—all while maintaining great customer delivery services. And achieving this goal is possible, if you have the right dispatch delivery management system.
At the simplest level, a delivery management system is a digital logistics tool that's used for managing, planning, executing, and optimizing delivery processes and activities. It can function as a centralized system of communication among all delivery stakeholders, providing supply chain visibility and acting as a single source of truth.
To make that possible, your delivery management system needs to have features designed to automate and optimize tasks and workflows such as route optimization, electronic proof of delivery (ePOD), and customer communication.
Delivery Management vs. TMS
People often confuse delivery management systems with transportation management systems (TMS). The former offers a holistic approach to delivery management and is best suited for fleets handling last mile deliveries. A delivery management system paves the way for the fast and effective exchange of information between delivery agents and team—proactively supporting delivery operations while working to improve on past delivery performance and improve delivery efficiency and power "right-time" delivery.
A TMS, on the other hand, is more focused on lane rates, external fleets, and customs processes, among other things. A TMS provides more focus on planning and routing cargo drop-offs, rather than the last mile.
Advantages of the Right Delivery Management Solution
Delivery management systems are revolutionizing delivery operations. How? We're glad you asked:
Route optimization
Businesses that remain dependent on routing each delivery assignment by hand are inevitably providing their customers with inaccurate expected times of arrival (ETAs) and missing their promised delivery windows. Simply put, manual route planning ultimately results in high customer dissatisfaction.
Luckily, a "right-time" delivery management solution can offer advanced route optimization capabilities, factoring in numerous constraints in finding the most optimal routes. These constraints might include vehicle capacity, delivery windows, driver schedules, traffic patterns, real-time road and weather conditions, and so on. In this way, delivery route optimization can become the key to maximizing drivers' time and vehicle capacity.

Automated dispatch
Again, it's hard for any fleet to improve its productivity by relying on manual processes. Delivery management software can automate the dispatching processes by programmatically assigning orders to the right drivers without manual effort on the part of dispatchers. This removes the need to hand out printed delivery assignments each day, and it allows dispatchers and others to focus on more value-additive tasks. The software should then allow drivers to view their assignments via an easy-to-use mobile application.
Fuel cost reductions
Fuel is usually a fleet's largest expense. Volatile fuel prices, however, make budgeting and monitoring fuel costs challenging. Identifying driver behaviors such as excessive idling will help cut down on fuel costs. Likewise, route optimization helps cut down fuel consumption by ensuring that drivers are able to take the shortest distance between each set of stops. Other forms of last mile delivery optimization can have similar impacts.
Real-time tracking
Fleet managers need to know what their drivers are up to at any given time. Are they stuck in traffic? Are they following route plans or going in another direction? Are they on schedule to deliver their orders within the time windows? Have they hit any snags on the road (e.g. customers not being home or not accepting delivery)? Real-time tracking enables managers to see all that and more in seconds. Real-time tracking also empowers customer support teams to provide customers with accurate delivery updates and information, and, ideally, to reach out to customers before there's a problem. It's hard to overstate the value of real-time visibility into last mile logistics—and that's exactly what a sophisticated dispatch delivery management system should provide.
Improved driver safety
Driver safety is always on top of the list of any manager. One major advantage of a delivery management system is that, by integrating with telematics systems, it can provide real-time visibility to managers on things like harsh braking, cornering, and other unsafe driving habits. Real-time tracking of drivers lets managers easily keep tabs and deal with dangerous driving habits via customized training programs and other methods. This is an area where your delivery management system needs to be easy to integrate with other enterprise solutions or trucking software that deal with asset management and other areas.
Custom reporting options
A dispatch delivery management system might also offer you detailed, custom reports to help you make data-driven decisions. These reports can empower managers to spot trends, better understand their operations, and ultimately identify areas for improvement in fleet operations. Ideally, to make this possible, your delivery management system automatically will gather and store data from every touchpoint on the last mile supply chain.
Electronic proof of delivery
Your delivery management software should also enable drivers to gather electronic proof of delivery, such as customer signature, photos, notes, and more. Electronic proof of delivery ensures a proper chain of custody to minimize false claims of missing or damaged deliveries.
Higher customer satisfaction
If you can leverage your technology to provide customers with accurate ETAs, offer them real-time updates regarding deliveries, and track their order in real time, you can go a long way towards earning customer satisfaction scores. This is critical when it comes to customer retention—which, at the end of the day, is exactly what software of any variety should help you target.
Given our ever-more-connected economy, companies with delivery operations increasingly need to make the right investments in the right tools. Delivery management systems represent some of the most powerful tools for helping your businesses improve fleet operations, cut operating costs, and meet modern customers' demands.