People are naturally social, but 2020, particularly, the COVID-19 pandemic, changed all that. We're now distancing ourselves from family and friends. We're also avoiding any person-to-person interaction to protect ourselves, loved ones, and the community, thus changing everyone's lifestyle drastically.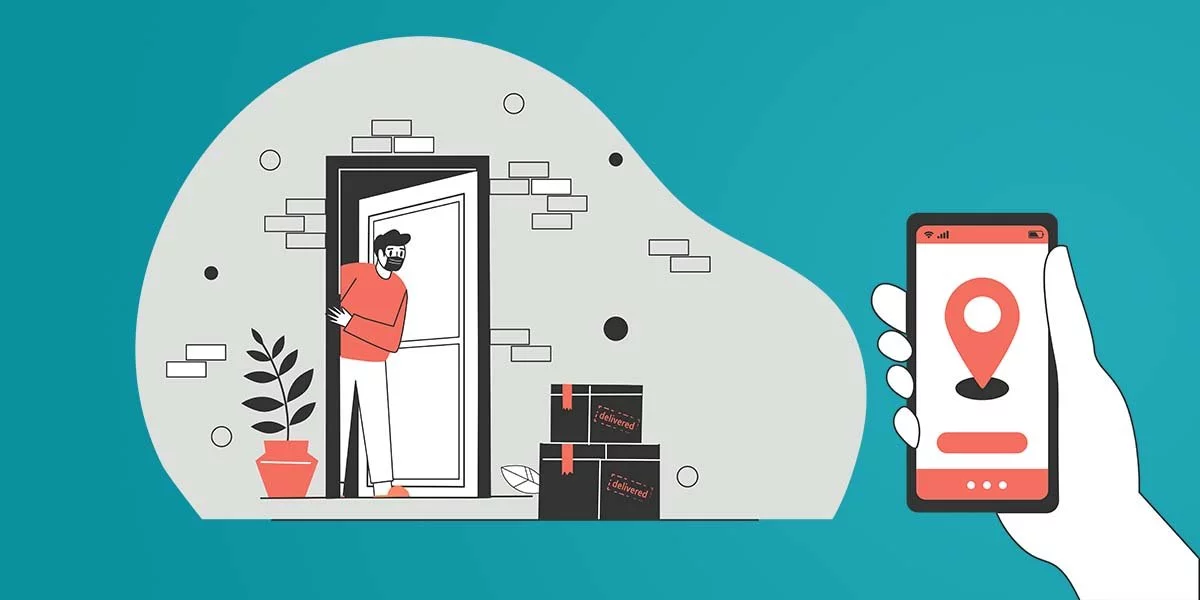 Consumers are now finding ways to get everything done without having any personal interaction. Contactless delivery was already on the rise before the pandemic but is now fast-becoming a must-have offering for businesses.
This article will answer the question of what is contactless delivery and proceed to discuss its challenging aspects and how enterprises can offer this service with the help of technology.
Contactless Delivery is No Longer Optional
In just a matter of days, contactless delivery went from being optional to necessary, especially for food and medical supplies.
Lockdowns and social distancing guidelines have forced consumers to avoid heading outside. A Techomic survey revealed that around 32 percent of consumers are avoiding leaving their homes and dining out frequently. 13 percent of consumers also said they are getting food from restaurants via delivery more often than usual. This number is expected to continue rising as cities implement stricter lockdowns.
According to a survey by research adviser Gordon Haskett, online grocery shopping is also on the rise. 30 percent of survey participants said that they used online grocery delivery or pickup services when stay-at-home orders were enforced mid-March. The figure is considerably higher than the previous online grocery adoption rate recorded.
Since consumers are buying online more, then it's highly unlikely that they will prefer to be in close contact with the delivery personnel.
Contactless delivery, or the practice of ordering goods or food and having them delivered without face-to-face interaction with the delivery driver, is the way to move forward and keep the business going. U.S. companies such as DoorDash, Postmates, Uber Eats, and Grubhub already started offering no contact drop-off services like curbside pickup and leaving orders by the door.
How to Offer a Safe Contactless Delivery Service
Contactless delivery isn't just about ensuring the absence of any contact between delivery drivers and customers. Businesses must also find ways to limit face-to-face interactions among employees. Hence, businesses that are contemplating whether to offer contactless delivery should first think of which processes they need to improve or change to ensure a safe, no-contact delivery service.
Preparing Orders
Order preparation must also be contact-free. This means moving filled grocery bags or cooked food to a staging area rather than having one employee hand the order to another employee. Likewise, warehouse teams must ensure that packages are sorted out by loading bays.
Customer Communication
Many consumers doubt the effectiveness of contactless deliveries, often questioning how the business will communicate to them once the order reaches them. Enterprises must address customers' doubts on the contactless delivery process by communicating clearly their safety measures across all delivery processes.
Businesses must inform customers of what to expect with their contactless delivery offering. Some customers tend to think that the delivery personnel will simply drop the orders at their doorsteps, but if this isn't the case, then it should be communicated to the customer during the checkout process.
Additionally, any person-to-person communication between drivers and customers should be eliminated and replaced with digital communication.
Restriction on Goods
Some goods, such as alcoholic drinks, prescription drugs, or expensive items, require identity or age confirmation. Normally, customers hand over their identification cards to drivers. Digitizing the process of identity and age verification should be digitized in contactless deliveries.
Masking of Numbers
Not all consumers want to provide their contact numbers to delivery personnel. Businesses then must find a way to mask customers' phone numbers.
Arrival Notifications
Contactless deliveries have ended the usual knocking on doors or ringing of doorbells. Businesses should instead find other means of informing customers that the order has arrived. Notifications triggered automatically by a system is the most preferred way of communication.
Proof of Delivery
Most businesses require delivery drivers to ask customers for their signatures as proof of delivery. This, however, isn't possible with contactless delivery.
Automation is Key
Having complete visibility on every aspect of delivery logistics is necessary to orchestrate a contactless delivery service. Automation uses digital processes to eliminate manual ones so there will be a reduction of face-to-face interaction across the delivery flow.
Automation helps businesses communicate the process of no-contact deliveries during the ordering process. It also minimizes interaction among drivers, dispatch, and other teams within the organization.
Plus, automation allows the integration of driver apps responsible for handling proof of deliveries and providing automated delivery notification to consumers.
In the end, contactless delivery is simply not possible without automation. And businesses can expect more consumers to leverage contactless delivery services to keep themselves and their families safe. Enterprises must then be quick to make the necessary shift to automated technologies before they lose out to competitors that are already ahead and offering a no-contact delivery option.