Today's consumers demand quick and accurate shipping every time they shop online. In fact, when asked to choose, the majority of consumers prefer fast deliveries over free shipping. More than half of shoppers also say that they are willing to pay for their same-day shipping.

Almost all consumers now say that they expect to receive shipping updates, order tracking, and complete visibility on their packages from the time they place an order. That's where delivery tracking software plays a crucial role.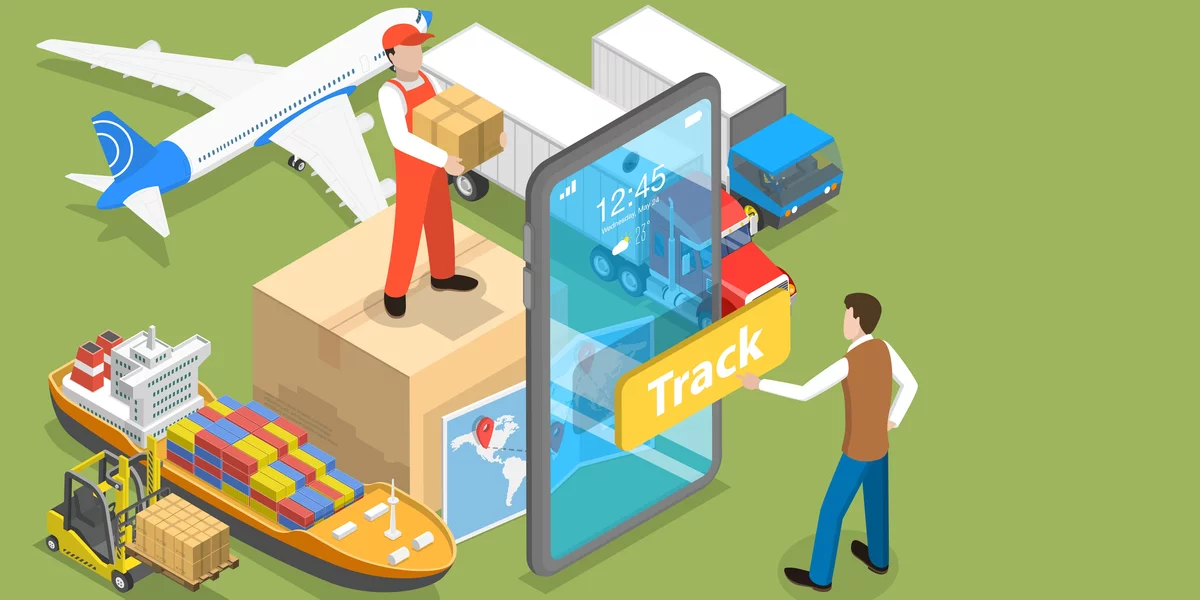 Meeting customers' demands in these areas can be exceptionally difficult—as last mile logistics remains one of the most challenging aspects of supply chain management. It's imperative for last mile delivery companies to move fast and adapt to meet consumers' expectations.
Luckily, companies can meet all these new consumer expectations if they invest in the right technologies. On the flip side, failure to leverage technological solutions might spell doom for businesses, as consumers' expectations keep on rising steadily year after year.
In this post, we'll tackle the logistics of the delivery tracking and why it should matter to consumers and businesses.
Understanding Last Mile Delivery Tracking Software
Last mile carriers are responsible for fulfilling the last leg of delivery, i.e. the transportation of goods from the distribution centers or hubs to the end customers. These carriers are continually finding ways to eliminate inefficiencies and shorten the last mile distance, and one of the most important tactics in recent years has been the introduction of tracking technology to provide visibility into deliveries.
There are two aspects to delivery tracking software: order tracking for customers and fleet tracking for carriers: As you might have guessed, order tracking for customers provides customers with real-time updates about their delivery, while fleet tracking for carriers pertains to the business' holistic view of the delivery process enabling them to provide a customer-centric experience.
Delivery Tracking for Customers: What's the Value?
Consumers these days have more access to information than ever, allowing them to read online reviews, research firms and find the lowest priced products and cheapest shipping costs before making their purchase. The empowerment of consumers forces businesses to work harder to provide an excellent delivery service experience to retain old customers and attract new ones.
Plus, consumers' expectations have evolved as well as they want information regarding their order in real-time. This includes:
Driver expected time of arrival (ETA)
Real-time driver tracking
Direct driver communication
Feedback options for delivery service
Whether consumers are receiving a truckload of furniture for their new home or a grocery delivery from the local supermarket, they want to have visibility into where their orders are at any given moment. This does more than give consumers a feeling of control—it also helps them help carriers to reduce failed delivery attempts.
Direct driver communication
Delivery tracking software that allows customers to directly send and receive messages to and from the driver helps ensure that the customer can be at the right place at the time of delivery to receive the consignment.
Real-time tracking and ETAs
Last mile software should also offer customers a responsive interface that can provide the driver's actual location on a map and an accurate ETA. This doesn't just help consumers adjust their schedules; it helps them feel more secure that their order really is coming at the appointed time, and that it isn't languishing in a warehouse somewhere. This, in turn, reduces the number of incoming calls from anxious consignees that the average customer service team has to deal with.
Feedback options for delivery service
This helps businesses make their consumers feel that their opinions are valued. Providing consumers the power to assess the delivery experience also provides companies with valuable insights—which can then be leveraged into better delivery experiences over time.
What About Delivery Tracking for Carriers?
Basically everything that makes consumers nervous about their deliveries also has the power to worry the carriers themselves. After all, shippers want to be sure that the right goods get to the right place at the right time—all in the right condition—and they're aware of everything that can go wrong between the distribution center and the consignee's door. In short, carriers need to make sure that there is visibility on their internal operations, especially during the final mile.
Last mile visibility requires the following:
Monitoring goods after they have been loaded into delivery vehicles
Allowing dispatchers to track orders in real-time and providing them with automatic alerts reassures them that drivers are sticking to the plan and working towards on-time deliveries.
Capturing proof of delivery
The right software can also capture proof of delivery via signatures, photos, and notes using a driver mobile app. Capturing and recording proof of delivery protects the drivers in cases where the packages go missing or when there are fraudulent loss claims, and it can speed up billing and settlement for back-office operations.
Deep insights on consumer satisfaction
Last mile carrier tracking software's advanced capabilities provide companies with key performance indicators or KPIs that can be used to spot pain points in the final mile operations. These KPIs can include feedback scores, success rates, distance traveled, and so much more. The data generated by the last mile carrier solution can also be segmented per driver, teams, hours, or week and can be exported for sharing or record-keeping.
Real-Time Delivery Tracking Benefits Both Consumers and Businesses
Last mile delivery tracking provides customers full visibility and even a sense of control over their delivery experience. All businesses that deliver both products and services door-to-door can benefit from offering last mile carrier tracking for this reason.
Full visibility on the last mile not only benefits consumers but businesses as well. Having visibility on drivers and vehicles lets businesses ensure that their operations reflect a customer-centric supply chain.
Plus, delivery tracking isn't purely about full visibility: it can also aid in speeding up operations and increasing revenues by highlighting operational inefficiencies. In this way, it's increasingly key to providing customers with a great delivery experience every single delivery.