Poor last mile delivery services can make or break a company. One study on customer retention showed that 69% of shoppers are unlikely to patronize the same company or brand if their orders were not delivered within two days of the promised delivery date.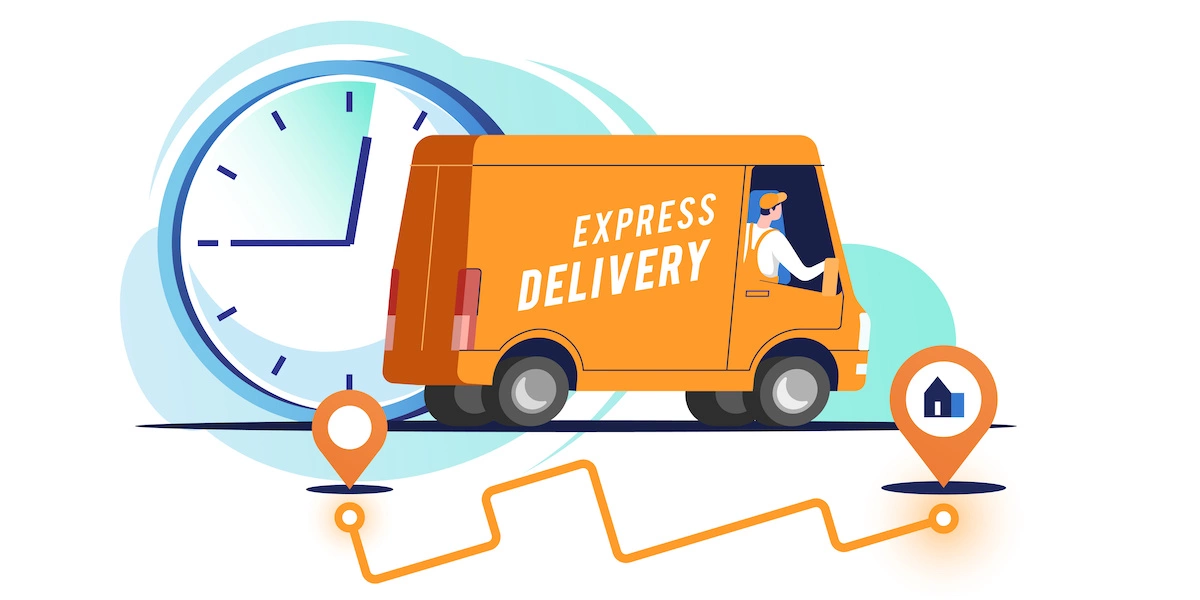 Customer satisfaction is key to profitability. This means that you need to continue improving last mile deliveries, especially as more shoppers turn to e-commerce platforms. Now more than ever, optimizing customer delivery experience is the name of the game—which is why more and more online shops are investing in a good last mile delivery system.
Understanding Last Mile Deliveries
Last mile delivery refers to the movement of goods from a distribution center or transportation hub to the end customer, meaning that it's the final leg of the supply chain process. As with other logistics processes, the goal here is to get the right goods to the right place at the right time.

Quick and efficient last mile deliveries have become powerful areas of leverage for online retailers. More so since studies show that efficient and fast deliveries are increasingly the top consideration for many shoppers, replacing product and price points.
Most online shoppers say that their shopping experience is directly linked to the kind of delivery service the online platform or seller offers. More than a third of online shoppers say that they are likely to blame the online seller and refuse to buy from them again should they experience poor delivery service.
Last Mile Delivery Challenges
Everyone wants to delight their customers. But last mile logistics is complex, which is why many businesses have a hard time providing the customer with great last mile delivery services. It also doesn't help that the final mile is typically the most expensive area of the supply chain. Here are the typical challenges businesses face in the final leg of the fulfillment process:
High Operating Costs
Last mile deliveries account for a huge percentage of overall delivery and logistics costs. Drivers have to traverse heavily congested roads when delivering to metropolitan areas. On the other hand, delivery drop-offs in rural areas are less congested but this is offset by the long miles drivers have to travel in between delivery points. Making individual deliveries is always going to be less efficient than delivering to a warehouse or hub, but finding the shortest routes in the modern last mile is no mean feat.
On top of all that, consumer demands are also giving online sellers more challenges to handle. Last mile delivery expenses can go up significantly when businesses aim to provide customers with more delivery options like same-day or next-day deliveries. They go up even further when things start to go wrong on the day of delivery, whether that's customers not being at home or drivers delivering the wrong goods.
Demand for Personalized Deliveries
Shoppers demand convenience when they shop online. This requires retailers to offer personalized delivery experiences, where customers can choose the date and time to receive their orders. Some shoppers need the goods quickly and are willing to pay more to get their orders faster, while others are content to wait for several days as long as they save on shipping fees.
Beyond that, consumers want to feel in control. As a result, they're no longer satisfied with static tracking numbers. They prefer to track their packages in real-time on their own devices. Likewise, consumers want the ability to communicate directly with drivers so they can provide additional instructions when needed.
How a Last Mile Delivery System Can Help
All of the above might sound a bit daunting. Luckily, last mile delivery systems offer businesses a way to meet customers' demands while managing costs effectively. These solutions can offer real-time visibility, allowing retailers to track deliveries at each touchpoint. Real-time visibility also enables customers to know where their orders are, which can make them feel empowered and taken care of. Here are some of the other ways in which last mile solutions help online retailers and other businesses provide a great delivery experience:
Route optimization
Businesses that still rely on conventional ways of route planning can't provide their customers with accurate ETAs or meet promised delivery times consistently. This is because even the most seasoned planners can't compete with the computing power of today's technologies.

A last mile delivery system with route optimization and automated dispatching capabilities allows businesses to find the shortest and quickest routes, taking into consideration all variables affecting delivery times in just a few clicks. You can even find the best suited drivers for each delivery assignment.
This enables you to provide accurate ETAs and meet promised delivery times with ease. In this way, you can minimize irate customers demanding to know why the delivery team failed to deliver on time.
Automating route planning and dispatching also empowers companies to offer customers more delivery options including same-day deliveries and self-scheduled deliveries. This is, in part, because drivers' hours are maximized as they are traversing the most optimal routes—but it's also because the routing process can be sped up considerably, empowering dispatchers to create (and update) efficient routes without tremendous lead times.
Real-time updates
Last mile delivery solutions, as mentioned, offer better visibility not just to fleet managers or dispatchers but also to consumers. This satisfies customers' need to track and trace their packages using their mobile phones or laptops.
Customers can be quite unforgiving if they receive an order past the promised delivery time. A smart last mile delivery system provides customers with real-time updates about the order's location or status, helping to inform them of any possible delays in the delivery ahead of time. This has a huge impact on customer satisfaction across the board, and it powers experiences that will keep your customers coming back.
Two-way communication
An advanced last mile software solution opens direct lines of communication between dispatchers, drivers, and customers. This is particularly useful when customers have special instructions about deliveries (e.g. asking drivers not to ring the doorbell because there's a sleeping baby in the other room, or warning them about a dog in the yard) or want to help drivers locate the drop-off point quickly.
The rapid growth of e-commerce has altered consumer expectations and behavior. Customers these days want faster and more reliable delivery options, the ability to track their packages, and easy communication with drivers. All these demands make the already challenging last mile delivery logistics process even more complex. Fortunately for businesses, there are last mile solutions they can rely on to meet increasing consumer demands and help manage the costs of the final mile.