The efficiency of your last mile operations is a reflection of your company's commitment to meet customer exceptions. It also affects your brand image. Unfortunately, it's often quite challenging to ensure consistency in your last mile performance, which is why many businesses deal with a high number of failed deliveries and damaged packages.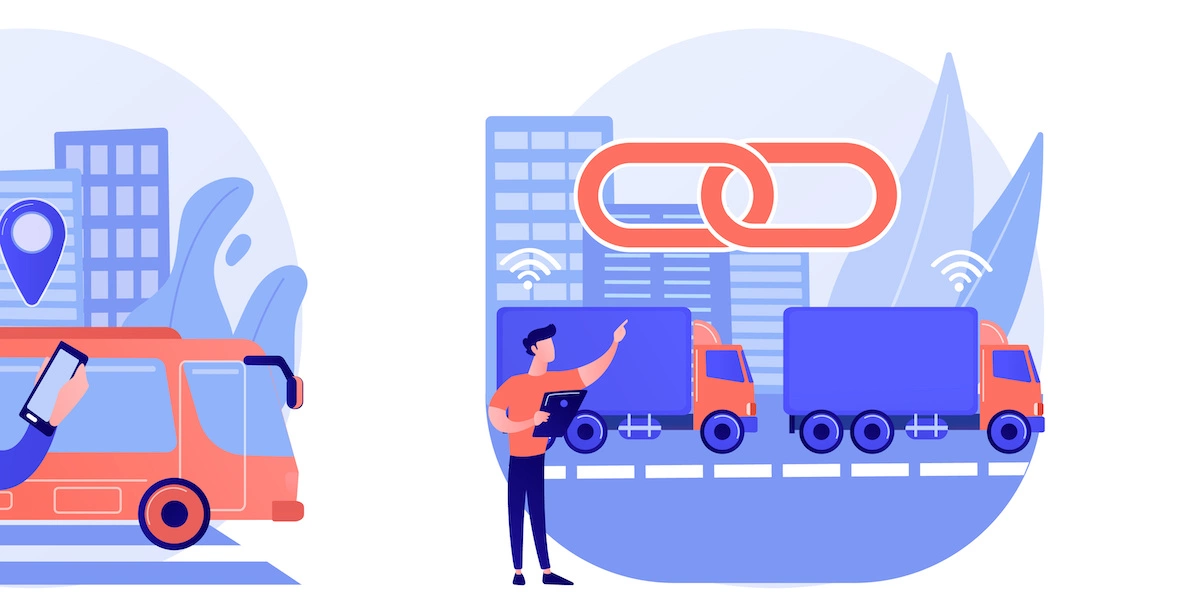 Businesses, however, can ensure high operational efficiency and excellent customer delivery experience even if they rely on the right tools and technology. Specifically, retailers need a way to implement and leverage real-time order tracking in their fulfillment workflows.
Understanding Real-Time Order Tracking
Real-time order tracking offers you a way to track and trace deliveries in real-time, from the time the order was fetched by the driver, all the way until it was delivered to the customer's address. Real-time tracking is made possible by technology that lets you stay on top of your last mile delivery operations, e.g. driver mobile applications and cloud-based tracking tools. The right combination can offer you unprecedented visibility on every delivery, allowing you to spot any issue being encountered along a given route, so you can take proactive actions to mitigate possible problems.
At the same time, when you have full visibility into each order at any given time, you can extend that visibility to your customers. For instance, you can provide them with real-time, self-serve tracking tools that enable them to see up-to-the-second ETAs. In this way, you can reduce the odds that the customer isn't at home when the driver arrives.

Problems Caused by a Lack of Real-Time Order Tracking
Last mile delivery operations will always be complex and costly regardless of one's business size. A report by Business Insider says that the final mile accounts for more than half of an average enterprise's total shipping costs.
Last mile deliveries become even more expensive when you're dealing with a high number of missing and lost packages because of a lack of real-time delivery tracking. In this sense, a lack of visibility can impact your company in several ways. Failing to track where the packages are and what your drivers are up to will put you way behind your competitors.
Here are the challenges faced by businesses due to the lack of visibility and tracking
Poor control over the delivery experience
Customers demand more from businesses these days—with 47 percent of them saying that they will refuse to patronize your brand after you've provided them with a bad delivery experience. This means that lack of visibility on orders can cause you high customer churn rates.
Plus, negative customer experiences will also cause brand damage. Keep in mind that consumers these days can easily air their grievances against companies on social media platforms. They will also leave bad reviews on various websites, causing other potential customers to avoid doing business with you.
Lack of transparency into carrier performance
Companies often lose track of their packages once they're picked up by 3PL carrier partners and are only informed of errors like delivery delays after receiving calls from customers.
Aside from being blind during the most critical stage of the order fulfillment process—i.e. the last mile—your business will also bear the brunt of your customers' annoyance. One study showed that nearly all customers blame the shipper for providing poor delivery service, while fewer than 50 percent will blame the 3PL carrier.
When you can track your orders easily from start to finish—you can get insight into each route as it unfolds. From there, you can more easily hold your delivery patterns accountable and work to ensure that every single customer is getting a delivery experience worthy of your brand.
How Order Tracking in Real-Time Helps
Ensuring efficient last mile delivery operations is one of the best strategies in getting ahead of the competition. All it takes is to have full control over your final mile operations such that they're both transparent and predictable.
The right last mile delivery solution will provide you with real-time visibility, allowing you to create a great customer delivery experience every single time. Below are the ways real-time delivery tracking empowers you to provide customers with great delivery services
Spot issues before they become major problems
Tracking orders in real-time offers you a way to solve delivery-related issues before they affect your customer's perception of your brand. Should orders in transit become delayed, you can take proactive actions like notifying the customer via SMS or email, and even offer them concessions such as discounts for their next purchase. This way, you can ensure brand loyalty and prevent customers from leaving bad reviews about your company.
Reduce call center costs
Likewise, offering customers detailed information regarding their orders will also reduce the number of calls your customer service team receives. If the customer can simply type their order number into a widget on your website to see exactly where the truck is in real time, they won't need to keep calling in about order statuses.
How Last Mile Delivery Apps Can Help
Having the best last mile delivery software for your business offers you a way to control the customer delivery experience by optimizing your last mile delivery operations. But how can you tell if the software you're considering actually addresses this need? Here are a couple of things to look for:
Real-time tracking: The right software should offer you a birds-eye view of your orders, drivers, and vehicles. An advanced solution also provides you with a view of granular data across delivery partners in one dashboard, enabling you to get to the most critical information in an instant.
Automated customer updates and notifications: Most customers are anxious about their deliveries and would prefer to know their status without having to call in. Robust last mile delivery software helps alleviate customers' anxiety by sending automated updates via email or text to inform customers of their order status. Better yet, find a solution that can provide call-in automated order tracking or a real-time order tracking page to give customers even further insight into the process.
Last mile delivery—despite its complexity and high costs—will always be a crucial part of the logistics process. Any company that aims to grow needs to find a way to optimize its last mile delivery operations. Fortunately, the best logistics software can offer real-time visibility and order tracking—which is a must-have when it comes to ensuring consistently exceptional delivery services, high customer satisfaction, and strong brand loyalty.