Businesses engaged in the transportation of products know that they're only as strong and reliable as their drivers and fleets. From packaging products to delivering them to the end-consumer, there are plenty of moving parts and variables to keep in mind when managing fleets. That's why a real time tracking app (especially one with GPS technology) is now crucial for any transportation business. This type of technology can have any number of benefits, including improving productivity and cutting down operational costs.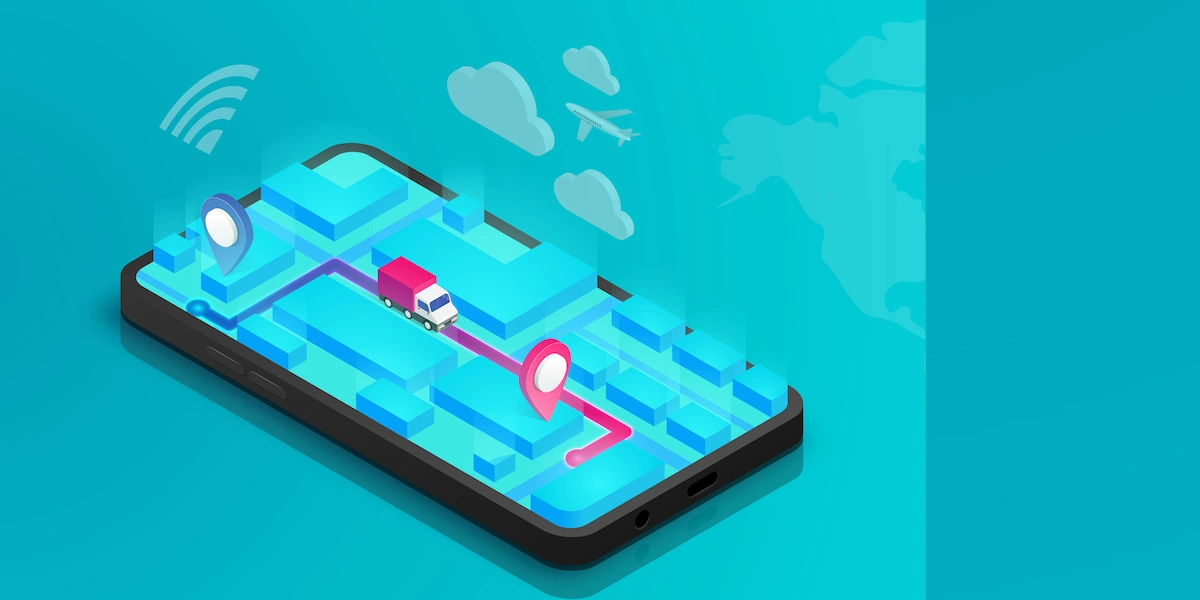 In this article, we tackle how real time tracking works and how it helps businesses.
Understanding Real-Time Tracking
GPS technology is at the center of most transport company's tracking systems. This might be GPS tracking via a mobile app on the driver's phone, or more precise location tracking via a telematics device installed in the truck or service unit itself. Once you have the relevant app or device installed, you can get a live data feed that enables you to visualize the location of your assets in real time, either through a telematics solution, a delivery management platform, or something similar. Not only can the ability to see where your trucks are at any given moment can help you gain insight into what's happening on the day of delivery—it can also help you develop a better audit trail after the delivery is completed. Perhaps this is why real-time tracking has fast become a must-have for most fleet operations.

The Benefits of Real-Time Tracking App
Real-time trackers are advantageous tools for fleet operators and managers for several reasons. For one, the tracking devices offer visibility into any delivery vehicle's locations and movements. Other primary benefits include the following:
Optimized asset utilization
GPS fleet tracking systems let fleet operators and managers monitor each vehicles' fuel usage, engine idling, and driver behavior in real-time. The data collected from the real time tracking app allows fleet managers to utilize their resources more efficiently as well as identify problematic. Simply put, when you know what's going on with your fleet in real time you can more easily see which assets are being utilized efficiently and which aren't. Here, tracking solves the "out of sight, out of mind problem" that can make it difficult to ensure that your trucks and drivers are giving you maximum value.
Reduced downtime
A real time tracking app helps fleet managers make well-informed decisions and schedule deliveries more efficiently. Plus, any route optimization technology that might be baked in ensures that drivers and vehicles use the most optimal routes. Scheduling deliveries efficiently and route optimization are key ingredients to cutting down the downtime of vehicles. By the same token, monitoring idle time and taking steps to correct it can have a similar effect.
Reduced maintenance costs
Real-time trackers that come with advanced telematic features offer fleet operators and managers useful maintenance-related features such as monitoring fuel consumption and potentially problematic driver behaviors. When you know more about the wear and tear on each vehicle in your fleet, you can be proactive about maintenance and identify trucks that need some TLC before they actually break down. Likewise, you can identify behaviors that might negatively impact fleet longevity and take steps to eliminate them.
Improved safety
Monitoring drivers' movements in real-time also improves the overall safety of drivers. Tracking enables fleet managers to identify unsafe driving behaviors of the driver and correct them through tailored training or coaching. Again, if the tracking comes within the context of a larger telematics system, you can also track driver hours to make sure that no one is driving while over-tired.
Reduced insurance costs
Identifying dangerous drivers' behaviors helps reduce the number of accidents, which in turn lowers your insurance costs. Plus, most insurance companies offer special discounts to fleet operators whose vehicles are equipped with real-time trackers.
Increased predictability
When you're transporting goods, you cannot afford any extra uncertainty. Real-time visibility over your fleet helps make the last mile more predictable for all stakeholders by powering real-time tracking data, accurate expected time of arrivals or ETAs, and other minute details.
Easy access to information
The right real time tracking app offers critical information such as vehicle status, location data, and driver's behavior, in seconds. Thus, fleet managers and dispatchers can access critical data anywhere using their laptops, mobile phones, and tablets. Again, when you can visualize this critical information more quickly—and then drill down to details when you need to manage an exception or a disruption—you can be more proactive about delivery management, which will in turn improve your performance.
Increases driver accountability
Drivers become more accountable for their actions knowing that their fleet managers can track where and what they are doing at any given time. For instance, if fleet managers will be alerted should drivers enter or exit an area that the business has tagged as off-limits, drivers may be less likely to go out of the defined area without a good reason.
Reduced manual paperwork
Real-time tracking apps automatically gather and store details, which allows drivers, managers, and dispatchers to ditch manual paperwork. This can help cut out manual effort, reduce errors and rework, and even cut down on billing discrepancies.

Better analytics
All the data collected by the fleet tracking solution can be invaluable in helping your business cut down costs and increase the productivity of their fleets. Tracking fleets helps operators and managers analyze fuel efficiency, measure cost differences of each route, and gain a more comprehensive understanding of their entire operation. Data provided and analyzed by a tracking solution empowers fleet operators and managers to come up with data-driven actions and decisions aimed at improving cost efficiency.
Satisfied customers
Customers these days demand accurate ETAs and the ability to track their packages on their own. Fleet tracking helps satisfy these consumer demands and allows customers to track the location of their packages anytime.
Real-time tracking of fleets offers many benefits including cutting down costs and satisfying customers. In a nutshell, real-time tracking allows businesses to be competitive and improve profitability.