Increasing demand for online shopping is creating opportunities for retailers and other businesses alike. Increasing order volumes mean that many businesses are poised to grow their market share—but only if they can fulfill delivery promises consistently in an increasingly competitive market.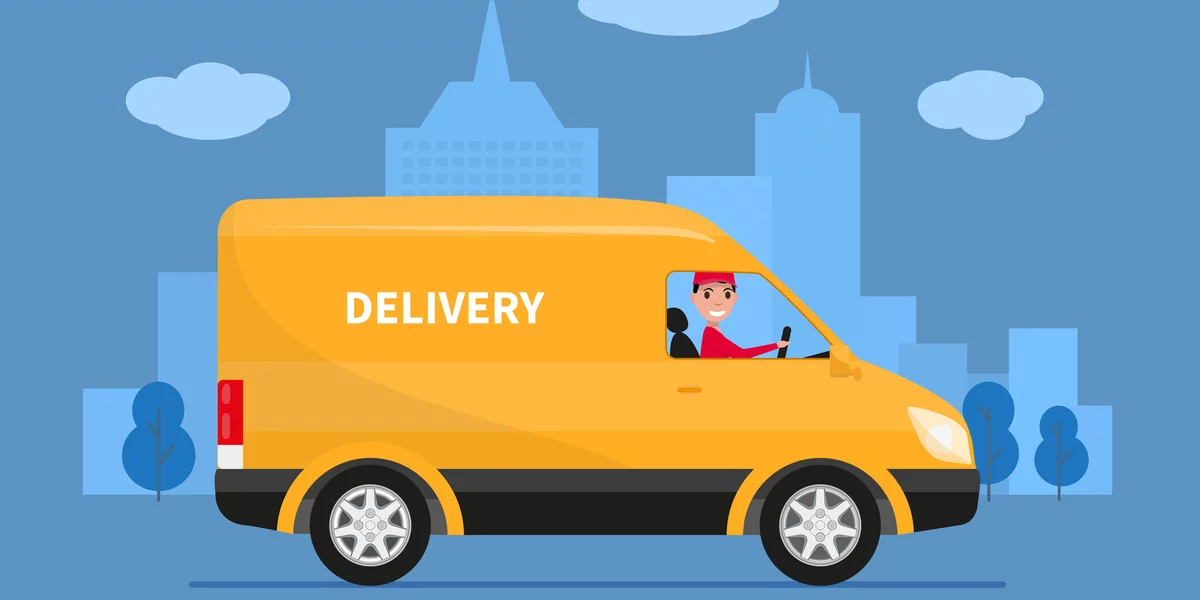 As a result, the ability to meet customer expectations is the primary reason why smarter last mile logistics is crucial to growing your business. If you're looking for the best last mile delivery software to help you scale up to meet increasing customer needs, then this article is for you.
Why Customer Delivery Expectations Are Changing
Most consumers have gotten used to shopping at online stores from the comfort of their homes—and they expect that level of convenience wherever they make their purchases as a result. That's why companies that provide their customers with a memorable delivery experience tend to have a larger customer base. As such, it's crucial to invest time and energy into last mile delivery.
The way you deliver your goods is important to your customers. Customers have become more impatient and no longer want to wait around for their delivery to arrive. Many customers demand same-day delivery or next-day delivery, and even the folks who are willing to wait don't want a four hour delivery window where they have to wait around the house without visibility into the delivery.
Customers demand more choices when it comes to the delivery location as well. As a result of the COVID-19 pandemic, innovations were developed such as click and collect, in-store pickup, and curbside delivery. This can present even further levels of complexity.

How the Best Last Mile Delivery Software Helps You to Scale
Optimizing your last mile delivery is the only way to remain competitive. Here's how the best final mile delivery software can help you scale your delivery operations to consistently delight high volumes of customers.
Control your delivery process
The best last mile delivery software solution automates and streamlines your processes to help you manage your fleet more effectively. The right software automates a huge number of processes across last mile operations, including driver dispatching and route planning, order management, monitoring of team performance, data storage, tracking of packages, and data analytics.
For true scalability, you'll want to be able to manage every aspect of last mile delivery operations from a single platform that allows integration with other applications and systems via APIs.
Optimize your routes
Dropping off orders at multiple points can be quite costly and often inefficient. The best way to minimize cost for last mile delivery is to use AI-powered route optimization. This cuts down wastage and enables you to increase the efficiency of your fleet.
Optimizing routes allows your fleet managers and planners to find the most efficient and cost-effective route from one delivery point to another. Contrary to popular belief, route optimization isn't just about finding the shortest distance between two points but rather the most effective routes for meeting your customers' needs. Businesses tend to spend more than necessary on fuel costs when the routes provided to drivers are not efficient, and when your ETAs aren't accurate you risk dissatisfied customers.
Route optimization should factor in different variables affecting delivery times, such driver speed factors, traffic patterns, drive time limitations, and driver rest times, to name just a few. And it should be able to do all that for a complex array of deliveries within a matter of seconds. Automated route planning can help save time and resources regardless of fleet size—if you find a solution that can route thousands of trucks in less than a minute.
Provide customers with real-time updates
One study showed that 75 percent of shoppers say that real-time updates and notifications are highly important for them when they shop online. Providing customers with real-time order tracking and allowing them to track their packages on their own is necessary to gain customers' loyalty. Advanced last mile solutions enable you to create tracking links, which customers can click to know the location and status of their deliveries. Plus, the best last mile delivery software enables customers to choose their preferred delivery time windows based on your current capacity.
This isn't just a matter of customer satisfaction—it's also a way of saving labor. When customers can track their orders from their own devices, they don't need to call in to your call center for constant updates. Combine this with the accurate ETAs we mentioned above, and you're looking at a huge reduction in the burden of phone calls for your operation. In this way, keeping customers informed can actually be a big part of scalability.
Offer rapid delivery turnarounds
Again, the modern shopper is often unwilling to wait for several days to receive their orders. They want businesses to deliver shortly after they have placed their order.
Offering speedy delivery options enables you to scale your last mile delivery operations and helps you generate higher revenues. However, it can be hard to offer same-day or next-day delivery options without the help of the right software.
Powered by artificial intelligence, advanced last mile solutions help you deliver goods faster at a lower cost. This helps you to ditch unnecessary processes, cut down delivery cycles, and increase your delivery speed. When your operations are this streamlined, you
Gain visibility into 3PLs
Many businesses engage the services of third-party logistics (3PL) companies to deliver orders to their customers—especially while trying to handle increasing order volumes.
Advanced software helps businesses streamline their operations as well as monitor the performance of their 3PL partners via smart integration and a focus on last mile visibility. Last mile solutions enable companies to remain in control of the customer delivery experience despite outsourcing to 3PL partners, meaning that standards stay high even as you grow.
In the end, last mile delivery is an integral part of modern business. To remain competitive, companies must establish a carefully thought-out last mile delivery strategy. Modern customers demand so much from businesses and the only way to meet their expectations is to find software that can actually help you scale your last mile operations.