An estimated 86.5 million or roughly 42 percent of Americans have already used on-demand services. This number is likely to increase in the coming years. Businesses should expect more consumers to make their purchases online rather than visit brick-and-mortar stores and restaurants.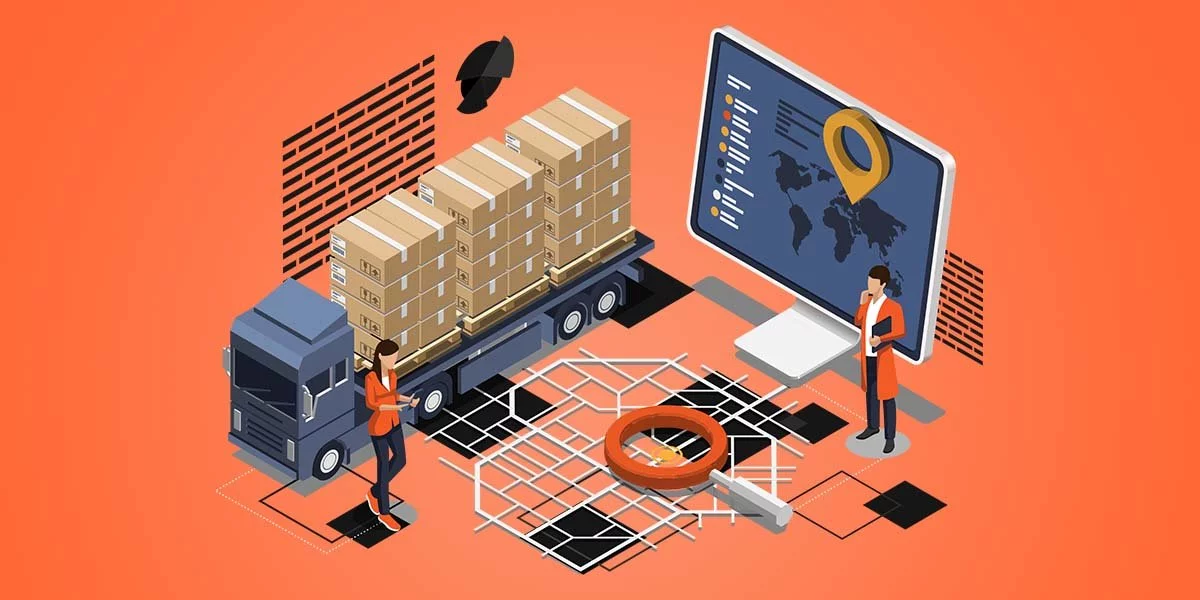 Real-time delivery tracking is a critical component of on-demand deliveries. Businesses by now should be working on tracking their deliveries in real time, especially since they won't be able to beat their competitors without it. Those still wary of shifting into real-time tracking of deliveries should consider these major benefits.
Advantages of Real-Time Delivery Tracking
Route Optimization
A big chunk—around 42 percent—of delivery personnel are independent contractors or freelancers, who are, unfortunately, left on their own to find the best routes.
Most delivery management solutions also come with a route optimization planner, which, as its name suggests, find the best routes in just a few minutes. Route optimization eliminates time-consuming manual route planning. Automatic route planning helps dispatchers and drivers alike in finding the shortest distance or fastest routes taking into consideration many variables such as traffic bottlenecks, road closures, one-way traffic, weather conditions, and other scheduled deliveries.
More Deliveries
A delivery tracking solution can also assign drivers automatically and efficiently. It can identify the closest driver for a new order. Automatically assigning drivers along with automated route planning allow businesses to deliver more packages every single day.
Real-Time Visibility on Delivery Personnel
A real-time tracking app allows managers or business owners to have real-time visibility on their delivery personnel. The GPS tracking of drivers lets managers or admins know where the driver is, the status of their assignment, and as other information such as idle and transit time, and idle and in transit distances at any given time.
Improved Delivery Personnel Performance
Real-time delivery tracking helps businesses identify delivery personnel who are underperforming or constantly going off-route, as well as the high performers. The delivery tracking software provides managers with useful insights on whether their drivers have high or low success, failed, delayed, and on-time deliveries. This information can be used as the basis for rewarding high performers or coaching the underperformers.
High Customer Satisfaction
Consumers are no longer content to simply wait for their packages to arrive. They want to know where their orders are in real time. A real-time delivery tracking solution offers an accurate estimated time of arrival (ETA) and provides customers with real-time updates should there be any unexpected delays in the delivery.
Benefits for All Stakeholders
It's not just the business owner who's benefiting from real-time delivery tracking; all stakeholders also enjoy advantages.
Drivers will have an easier time performing their jobs with a delivery tracking system. They receive orders more efficiently, as the solution takes into consideration drivers' proximity in assigning tasks. Plus, they won't have to find the best routes on their own or deal with unidentifiable landmarks, misdirection, and other usual challenges when looking for the customer's delivery address. Real-time delivery tracking helps in ensuring that assignments are finished within a shift, thus allowing drivers to plan and take their personal time and days off.
Managers, on the other hand, will experience streamlined order management as well as automatic task designation. The delivery tracking solution, after all, automates many processes. Managers only have to deal with one system when trying to locate a driver and corresponding with team members on the road.
Thanks to GPS tracking, it's much easier for customers to know where their orders are. They no longer have to call or email customer service just to find out the status of their package, as they only need to use their mobile phone to see the progress of the delivery. Consumers also become more empowered by real-time tracking delivery apps since they can easily provide feedback on the service.
What to Look For in a Delivery Tracking Solution
There's no doubt that a real-time delivery tracking solution helps businesses improve their delivery services and keep customers happy. It's an investment that will surely pay off.
There are plenty of software options available on the market, but just like most products, solutions are not created equal. When choosing a delivery tracking system, companies must examine their business needs and look at the various features being offered. Here are some features of real-time tracking software that enterprises must consider.
Availability of historic data
A solution that has a history function lets employees search for historic order information easily. This feature comes very handy when answering queries and solving disputes from customers.
Easily accessible information
If the staff needs to access delivery data anytime and anywhere, then it's best to go for a system offering easy access options. These include browser-based applications, mobile driver apps, and cloud storage. All these allow employees to have data at their fingertips.
Automatic reminders and alerts
Consumers these days appreciate when businesses are more proactive about their deliveries. Having a system that sends customers automatic reminders and alerts on the delivery updates will go a long way in making customers happy.
Electronic proof of delivery
Obtaining proof of delivery is an essential part of the delivery process. As such, businesses should consider getting a system with advanced proof of delivery functionalities such as image capturing, sign-on glass, and time stamping.
Exporting and reporting functionalities
Businesses that rely heavily on data for their decision making are better off choosing software that can export to PDF or Excel formats.
Easy integration
Ideally, any new software can easily be integrated into existing solutions such as order and inventory management systems. Enterprises must check if the delivery tracking software can be integrated with current solutions for seamless end-to-end delivery management.
Real-time delivery tracking helps managers and dispatchers keep a better eye on drivers on the road. Likewise, the solution is beneficial to drivers, as it helps them concentrate on the road and find the delivery points easily. Enterprises must then make a thorough evaluation of their needs to identify which software features they need for their operations. With the right real-time delivery software, businesses can make their operations more efficient while keeping customers satisfied.