Monitoring key performance indicators (KPIs) is an integral part of determining the strengths and weaknesses of your delivery processes and programs regardless of the industry you're in. From beer distributors to appliance retailers to logistics companies, tracking delivery-related metrics is a must.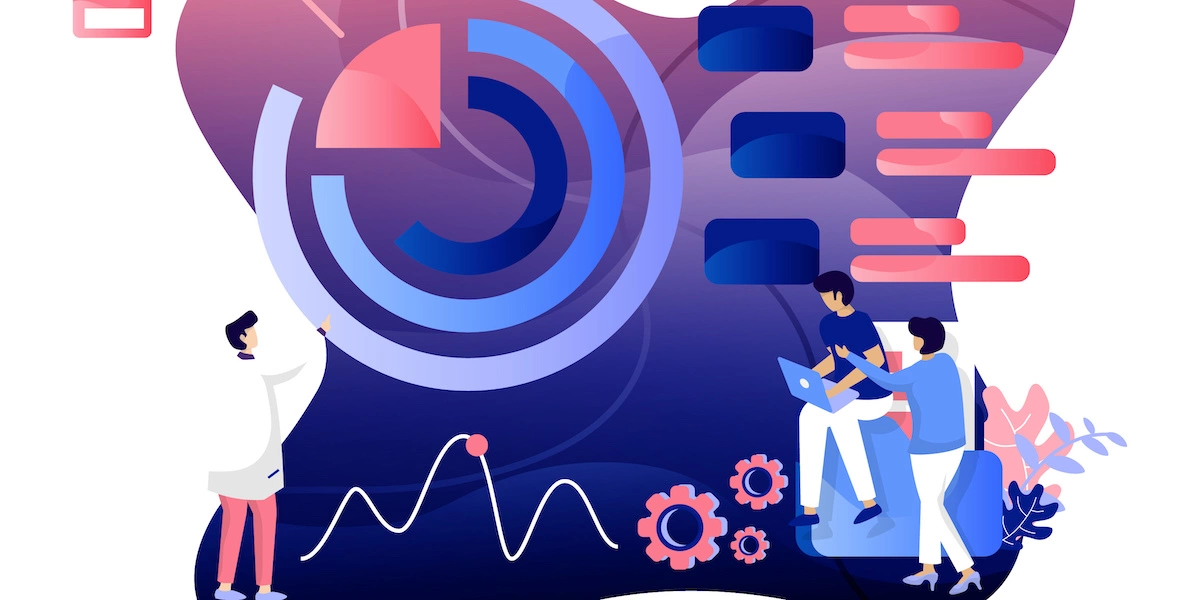 Historically, the last mile has often been somewhat of a black box, with dispatchers and managers having very little insight into performance after the trucks leave the warehouse. This, of course, limits your ability to decrease disruptions and boost customer satisfaction—which is precisely why shippers must establish and identify the right sets of last mile KPIs to keep track of what's happening before, during, and after deliveries.
Fortunately for businesses, measuring delivery-related KPIs is much easier with the help of the right freight logistics software. Here are some of the last mile KPIs that your SaaS logistics software should help you monitor.
Freight Logistics Software KPIs to Track
1. Shipping cost per mile/cost per delivery
Monitoring costs is necessary for remaining within budget and ensuring profitability, which is why one of the most beneficial KPIs to monitor is overall cost per delivery. There is no fast and hard rule when it comes to determining the acceptable cost per delivery or cost per mile since each enterprise varies. It is up to you to figure out the acceptable benchmark for your business. Once you have a benchmark, you can validate any changes against existing numbers in order to make sure that you're headed in the right direction.

2. On-time delivery rate
Ensuring that orders are received by customers at the time and date you promised them is crucial to building strong brand loyalty. Failure to deliver on time often leads to disappointed and irate customers. As such, measuring your on-time delivery rate will go a long way in understanding how your customers are experiencing your delivery operations.
Hopefully, you can follow this up by gaining insight into the frequent causes of delays. It may be that your service time estimates need to be adjusted and you need to reset expectations with customers and drivers for how long certain deliveries are going to take.
3. Capacity utilization
Monitoring the efficiency of your service can require some heavy planning, reporting, and fine-tuning. Which, again, is why it's so important to be tracking the right KPIs. That's why you need to make sure that you're tracking efficiency in delivering goods to customers with regard to capacity utilization.
Capacity utilization is a crucial KPI that enables you to evaluate each delivery capacity. Here, you'll have to work backwards from your fleet size, number of drivers, service time expectations, and typical travel times to figure out what your delivery capacity actually is. Once you've got that figured out, you can try to find areas where your freight logistics software can boost the percentage of that capacity that's actually being utilized.
4. Planned versus actual route times
This KPI will help you better understand the differences between the planned routes and their execution. Routes that require more miles or drive times push unexpected costs higher
5. Average delivery distance, fuel consumption, and drive versus service time
Tracking these metrics also goes a long way in ensuring that operating costs don't go way beyond what the company can afford. Fuel bills, after all, account for a large chunk of overall last mile costs.
6. Average service time
This is used to calibrate delivery expectations in order to make sure your routing assumptions are correct. Your delivery management software should give you a clear record of when each stop began and ended (based on proof of delivery), and this can give you a sense of whether you're baking the right amount of service time into your estimates. This can be crucial when it comes to providing customers with more accurate delivery ETAs.
7. Off-day deliveries
Sometimes customers ask for a special delivery or an out-of-schedule delivery—this might be because of a special event at a bar or restaurant, or because of a change in schedule at a construction site. These off-day deliveries can be important for maintaining customer relations, but they also drive costs up, which is why it's so important to track them. Knowing this KPI also helps you to make adjustments to standing plans that build in more flexibility without risking poor delivery performance.
8. Customer complaints
Knowing the number of customers who complained versus the number of deliveries is a good way of measuring whether your company is offering great delivery services. If you're getting a lot of negative feedback from customers, digging into the individual complaints to find areas of improvement can be a big help. As you improve this number, it also enables you to promote how efficient you are so that you can get more business in the future.
9. Damages
The number of complaints regarding damaged orders should also be tracked. After all, damaged packages are considered losses both by the carrier and the business shipping the goods. Enterprises must cut down the number of damaged packages to minimize customer complaints and improve revenues. On the flip side, it's important to maintain clear proof of delivery for each order so that you can't be blamed for damage that your team didn't cause.
10. Order accuracy and missed deliveries
Delivering the wrong goods or missing deliveries can effectively double your last mile delivery costs. Having to go back to the customer for the same order is very expensive for your business, as is reverse logistics. If you can improve this number over time, you can save money and boost efficiency.
11. Cost per stop
This KPI will enable you to allocate delivery options more effectively among the most and least profitable customers. If your delivery planning software offers up this data automatically, you can make data-driven decisions about how to optimize your cost to serve.
In the end, it's important to track and review the KPIs that are crucial for your business. After all, companies and customers vary in their needs or wants on both order fulfillment and delivery experience, but making data-driven decisions is never a bad thing. Take the time to determine which KPIs you need to track to help you achieve your business goals, then find a solution that makes tracking those KPIs simple.