Optimizing your on-time delivery rates is more essential than ever, especially given that delivering products on time increases your customers' brand loyalty and encourages repeat businesses. On the other hand, failing to deliver goods on time means losing customers to competitors.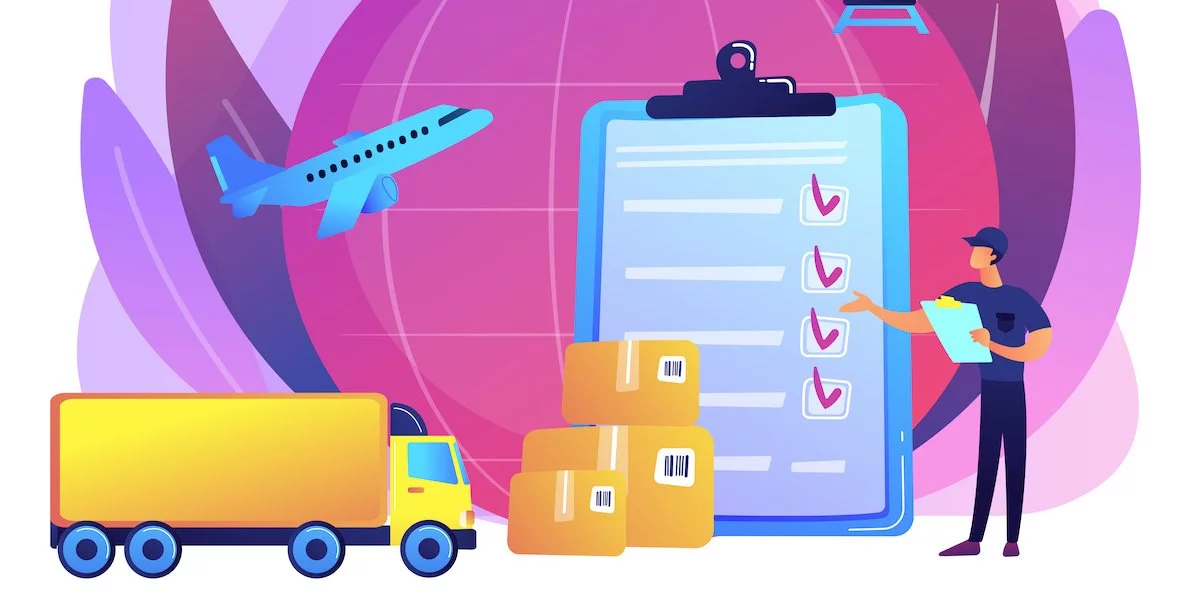 Just how important are on-time deliveries? 17 percent of shoppers say that they would stop patronizing a retailer after experiencing a late delivery. Meanwhile, 50 percent said that they would totally abandon retailers after two or three instances of late drop-offs.
In this way, it's easy to see how using delivery software to optimize your deliveries and regularly calculate on-time rates can help businesses maintain a strong customer following.
Understanding On-Time Delivery
On-time delivery (OTD) is one of the most important key performance indicators (KPIs) of e-commerce and other delivery businesses. It's used to evaluate the ability of businesses to fulfill orders at the promised time. On-time delivery rates are crucial as they show the bottlenecks and inefficiencies in your business' delivery or order fulfillment processes. If your organization's on-time delivery is starting to slip, it may be a symptom of serious problems within your workflows that need to be addressed quickly.
In parcel delivery, you might have the luxury of counting early deliveries (i.e. a few days before the stated delivery date), but when it comes to big and bulky items like furniture and appliances, you really need to hit the exact delivery window in order to count an order as on time.

Below are some of the usual causes of poor on-time delivery rates:
Inventory management:

If your business lacks visibility on inventory, that means you're running the risk of selling items that are already out of stock, causing delays in order fulfillment.
Order fulfillment:

Businesses must start the entire order fulfillment process after the shopper places his or her order. The order fulfillment process includes picking the goods, putting them together, and labeling the packages for

order delivery. However, many businesses either have inefficient packaging and labeling workflows or poorly organized products, which often results in failure to deliver on time.
Delivery:

If you're still missing delivery due dates despite the fact that packages are always ready for delivery quickly, then your bottleneck may be at the last mile delivery stage. Delivery problems can include inefficient work distribution to drivers, longer than expected transit times, high rates of customers not at home for delivery, or poorly planned delivery routes.
Delivery Software for Route Planning
Delivery software solutions with route planning features are designed to help businesses find efficient routes with which they can meet their delivery window commitments. The right solution eliminates manual planning so route planning only takes minutes instead of hours. It also simplifies processes and offers fleet managers more control over their drivers and assets.
Here's how a delivery route planner app works:
Automate and optimize delivery routes:

A route planner automatically turns scheduled orders into efficient truck routes. It allows fleet managers to seamlessly dispatch drivers by automatically scheduling, mapping, and preparing routes in advance. Even the most seasoned human planners will have difficulties factoring in the various constraints to find the most optimal routes for multiple stops. In contrast, an automated route planner can find the shortest or quickest routes in a few minutes despite the many variables affecting travel times.
Connect with drivers:

In manual planning, drivers have to constantly consult their hard copies of routes for details of each delivery. This is hard for the drivers as they need to concentrate on the road. A smart delivery solution, on the other hand, makes all needed information available to drivers in a few clicks—including turn-by-turn driving instructions for each stop.
Make the most out of drivers' hours:

By creating optimal routes, an efficient route planner ensures that drivers spend less time on each delivery. The right solution also allows for last-minute changes such as on-demand deliveries or last-minute order changes. All these increase drivers' productivity every single day.
Increase visibility:

Fleet managers are often blind to what's really going on out in the field. An advanced route planning solution that truly connects drivers and dispatchers (i.e. with real-time, bi-directional alerts, updates, and other communications) can offer fleet managers complete visibility on their drivers. Offering fleet managers real-time visibility on each route, delivery, and order can help them ensure that everything is going smoothly on delivery day—and help them immediately identify and deal with exceptions and disruptions.
In a nutshell, automated delivery route planners help businesses increase their on-time delivery rates. How? By finding the most optimal routes for multiple stops, automating dispatching and driver assignment, providing real-time visibility on fleets, and offering insights to fleet managers and executives.
Other Tips to Improve On-Time Delivery Rates
Again, on-time deliveries are more crucial than ever in the modern marketplace. In addition to leveraging the capabilities of your delivery software, you can improve your company's delivery metrics with the help of these tips below:
Talk to employees:

Employees on the ground know the nitty-gritty details of the workflows, including the usual problems they encounter. Talking to employees will help you discover the root cause of challenges and bottlenecks and provide you with deep insights on how to address them—not only that, but these conversations can suggest areas where you may need to improve visibility into your operations.
Set a (realistic) performance goal:

It might sound obvious, but it's crucial to establish a goal for the company's on-time delivery rate and track how the organization performs over time. Offering team members incentives for meeting the goal can also be useful—but the point here is really just to gain a more objective way of looking at the situation.
Improve inventory management:

Invest in a good inventory management solution to avoid stock-out and automate the company's inventory management.
Simplify packaging:

Complicated packing means longer order fulfillment. Cut down on packaging to save time such as using a large box for multiple products instead of using several boxes per order.
Ultimately, the best way to improve on-time rates is to adopt a holistic approach that mixes software and best practices. To that end, the right delivery route planning solution is increasingly a must-have tool for businesses to meet their on-time delivery targets and create strong brand loyalty among customers.