Customers often are left disappointed with businesses that don't keep their promises.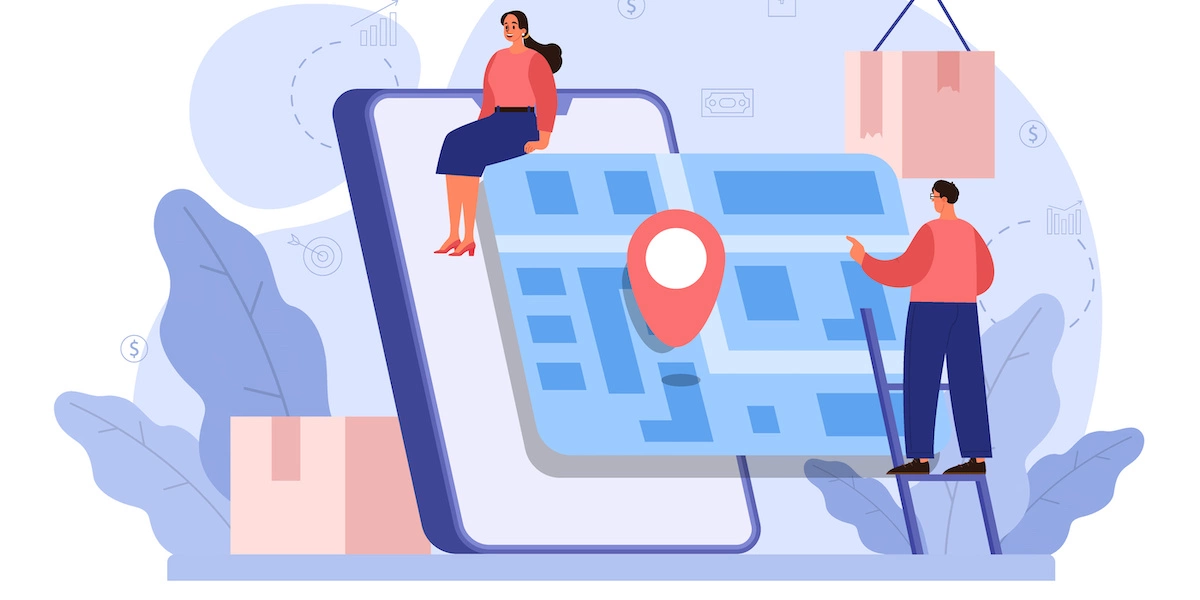 For example, if you committed to delivering on a certain day but failed to show up within your expected time of arrival (ETA), then your customer will be stuck waiting the entire day for their delivery.
If they're the last stop on the route and your driver isn't able to make it to them, that day, the situation is roughly the same: annoyed customers who feel like they've wasted their time and not gotten what they paid for.
Luckily, with the right last mile logistics software, it doesn't have to be like this.
The Importance of Real-Time Order Tracking
Consumers' demands have increased in the last few years. They are no longer satisfied with a static tracking number—they would rather have the ability to track the status of their orders anytime and anywhere. One study even showed that a quarter of shoppers say that they are more likely to keep patronizing a brand that offers them real-time order tracking.
Order tracking does more than just provide customers with approximate delivery times. Rather than offering customers a four-hour delivery window like 2 to 6 pm, the order tracking capabilities of the best logistics software provides a link revealing a precise ETA and showing exactly where the driver is in real-time. This eliminates the need for the clients to pick up the phone and call customer service to find out where their orders are.
The modern consumer wants real-time order tracking to reduce their worry and save them time. It allows them to have more control over their orders so that they can make well-informed decisions. The last thing anyone wants is for the customer to step out for an errand just as the driver is about to pull up with a couch or a refrigerator.
By the same token, order tracking also helps consumers prevent damage or theft, as they can more easily make plans to receive the package themselves on the first attempt. Transparency in the delivery process thereby reduces costs for your business by minimizing lost and damaged orders and missed deliveries.

Aside from achieving higher customer satisfaction, real-time order tracking also helps your business free up resources and time, again by minimizing the number of customers calling your customer service team to inquire about arrival times and order statuses.
It also offers fleet managers full visibility on their delivery personnel, letting them know the drivers' locations, the status of the assignment, and other information. This puts you in a position to manage delivery exceptions more seamlessly and reach out to customers before they even notice there's a problem.
Real-Time Order Tracking Capabilities of the Best Logistics Software
All of the benefits we listed out above might sound pretty appealing—and in point of fact it's easy to provide customers with accurate delivery-related information with advanced transportation logistics software.
At a high level, this all comes down to customer communication. Your system should send either an SMS message or email or both to let the customer know that the delivery has been scheduled for a specified time window or a certain time. The notification should also contain other delivery-related information such as order number and contact details.
This notification can also provide a link to a real-time tracking widget with live ETA updates as the delivery arrival time approaches. This should be based on live tracking of driver status and location. To make this happen seamlessly, you'll need an all-in-one system that's designed to handle routing, communication with drivers, and real-time last mile visibility. If you can make that happen, you can boost your customer experience capabilities and ultimately improve customer satisfaction and retention.
What Order Tracking Features Should You Look For?
The best logistics technology offers these real-time order tracking features:
Message customization
Your platform should enable you to customize messages to customers, allowing them to include a link to the website, logo, support phone, preferred language, HTML branding, and more.
Easy data accessibility
The right logistics software makes order-related information easily accessible across the board so employees can access delivery data anywhere and anytime. Easily accessible information is generally made possible by connected mobile driver apps and cloud-based applications.
Reporting functionality
Many businesses depend heavily on data to make decisions, which is why a must-have logistics software should have reporting functionality so data can be exported to various formats such as Excel and PDF. This enables you, for instance, to compare your stated ETAs with when drivers are actually showing up on a macro scale.
Electronic proof of delivery
Gathering proof of delivery is a necessary component of the delivery process. The best logistics software has advanced proof of delivery capabilities so delivery teams can capture pictures, videos, signatures, notes, and more and upload them to a central order management interface.
Easy integration
It's best when new solutions can be integrated into existing ones like inventory management and order management systems. This is why the best software for last mile delivery logistics can easily be integrated with your current solutions to power seamless end-to-end delivery management.
Route optimization
Of course, giving customers live insight into their orders is only valuable if you're showing them something that isn't a mess. If your ETAs are all wildly inaccurate to begin with, added visibility is only going to help so much. That's why great customer experiences rely on optimized routes with ETAs that are actually accurate. With a route optimization feature, you can provide drivers with the best routes and complete directions for every stop—thereby ensuring that they show up on-time the vast majority of the time.
The best logistics software offers real-time order tracking to satisfy consumers' demand for transparent and reliable deliveries. Why? Because it's the best way to demonstrate to customers that you value their time and take their needs seriously. Not only that, it offers valuable ways to cut costs by decreasing where's-my-order calls and reducing not-at-homes. In other words, it's a win for both you and your customers.