Online appliance and furniture sales are increasing at a fast pace. At the same time, consumers are placing more importance on delivery experience, which has now become the key differentiator to gain consumer trust and loyalty. For nearly all shoppers, brand loyalty hinges on the delivery experience.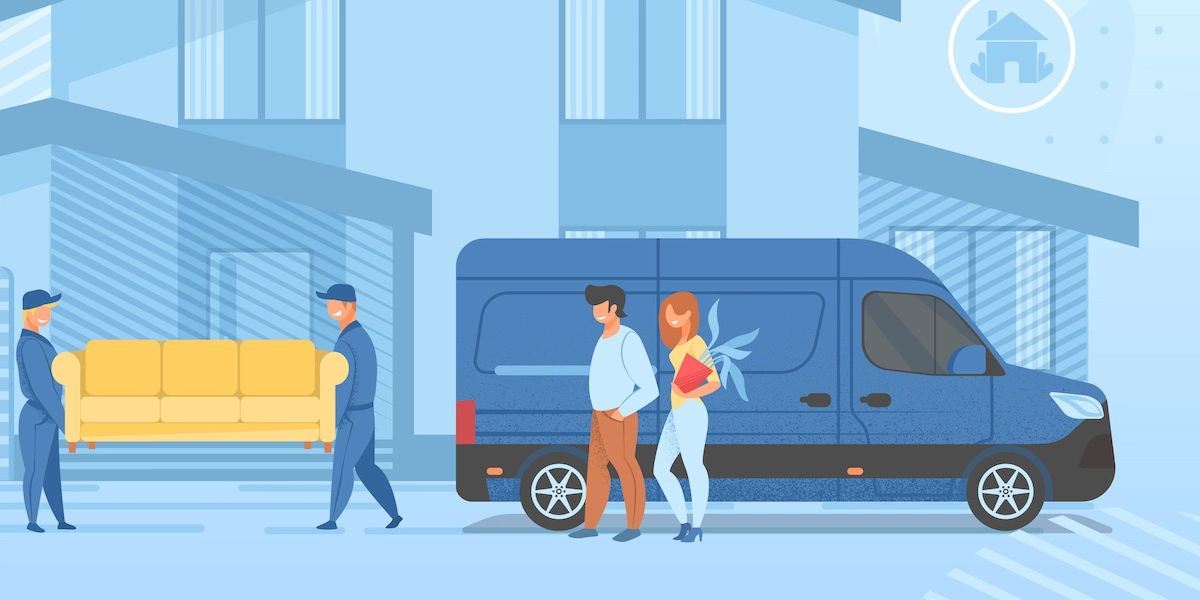 These challenges can be even more daunting when we're talking about large, bulky, damage-prone goods that typically require scheduled deliveries (i.e. deliveries where the customer is home at a specific time to receive the order, as opposed to traditional parcel delivery). The only way to navigate delivery challenges successfully is by adding real-time visibility and improving your control over your last mile delivery operations.
To do this, you need to invest in the right delivery management technology. Without it, scheduled delivery appointments can prove costly and prone to failure.
Why Home Delivery Appointments Are so Costly
When you have to schedule a delivery time for a particular delivery, the odds of a disruption or exception go up almost immediately. As a result, delivery costs tend to be high in areas where scheduled delivery is the norm.
There are various reasons why delivery is expensive:
A huge percentage of delivery attempts fail despite having a delivery appointment scheduled
Most orders require multiple contact attempts to even make a delivery appointment in the first place
The added complexity here increases transit times and lead times, upping the overall supply chain costs.
Aside from the cost, home delivery appointments can also cause frustration for the customers. In a usual scenario without automated appointment delivery, consumers often wait for a couple of weeks without knowing the status of their orders or expected time of arrivals (ETAs). Once the order is ready for delivery, customers will get a call from the carrier, and both exchange information over the phone

Unfortunately, carriers often find it difficult to contact the customers, since most folks are reluctant to answer phone calls from numbers they don't know. Shipments then become consigned at the destination depot, prolonging transit delays, increasing shipping costs, and causing more disappointment and frustration for customers. Even after the delivery is scheduled, there's no guarantee for the customer that the driver will arrive on time, which can be a huge source of anxiety and increase the odds that they're not at home at the crucial moment.
Making Delivery Appointment Scheduling More Efficient
The status quo here is not ideal. That's why technological advancements are crucial to offering a great customer delivery experience. Some companies bank on advanced delivery management technology, but not every tool is guaranteed to help. For instance, in the past some retailers leveraged interactive voice response (IVF) systems, but found that customers would often refuse to take calls from toll-free numbers.
Few carriers use any kind of web form for self-service for scheduling delivery appointments, while even fewer carriers offer true API-based appointment scheduling. Upon the arrival of the goods at the hub, most delivery providers still depend on manual communication methods—i.e. phone calls to check customers' availability.
Big item categories remain to be an area of strategic growth for companies, which is why retailers are working to improve delivery efficiency by investing in delivery management technology. Retailers can make the large-good scheduled delivery experience better by offering delivery appointment scheduling, providing customer satisfaction surveys, sending frequent delivery notifications, and much more. In this way, you can begin to leverage scheduled delivery as a competitive advantage.
Tactics for Improving Scheduled Delivery Efficiency
Below are some tactics to improve delivery appointment scheduling towards the ultimate goal of boosting delivery efficiency:
Automate Delivery Scheduling
Human intervention and manual processes are prone to errors. Companies that are still scheduling delivery appointments manually are likely to experience inefficiencies while taking their customers through an unnecessarily long delivery process.
Manual scheduling requires monitoring inventory statuses, tracking capacity, and calling customers one at a time to schedule delivery appointments. This process simply doesn't scale, and it can ultimately make route optimization even more complicated than it already is. The result is mounting customer frustration and more expenses for the shipper.
In contrast, automated delivery scheduling enables businesses to minimize these delivery-related issues.
Let Customers Choose a Delivery Window
Most shoppers say that they expect businesses to provide them with a delivery window that is at a minimum AM or PM, and an increasing number want to be provided with at least a two-hour window or less. This speaks volumes in and of itself, but it also tells you the extent to which customers increasingly want to feel like they have more control over their deliveries.
One of the best ways to offer this feeling of control is to actually enable customers to schedule their own deliveries from a list of options optimized for your expected capacity restrictions. If you can offer this to customers, you can cut out even more manual scheduling effort—all while scheduling deliveries for times when the customer is more likely to be at home.
Increase Delivery Flexibility
It's no secret that customers' preferences have already evolved in the last few years. Recent studies also show that shoppers now demand the ability to make last-minute changes to their delivery appointments. Plus, more consumers are finding themselves rescheduling delivery windows at least some of the time.
These new consumer preferences are adding more pressure to businesses as last-minute changes also increase the risk of failed deliveries. Thus, to keep your deliveries efficient, you need to stay flexible and agile on the day of delivery. This means implementing dynamic route optimization, boosting your last mile visibility, and automating communications between dispatchers, drivers, and customers.
Improve Communication
Speaking of last mile communications: delivery efficiency can be further improved when enterprises take a multi-pronged approach to communicating with customers. Consider implementing a tracking portal on which customers can keep tabs on their deliveries, as well as sending email and SMS notifications at multiple stages throughout the process (e.g. pre-routing, route started, next stop, etc.)
More large-product and furniture retailers are investing in delivery management technology to gain a better view and control over data, take more proactive actions, and improve overall customer experience. After all, those who fail to ensure delivery efficiency run the risk of being left behind by competitors. That's why it's more important than ever to improve communication with customers, increase delivery flexibility, automate scheduling processes, and give options to consumers to boost your scheduled delivery efficiency.