A product's journey from the warehouse to the customer's door—i.e. the last mile—is one of the most challenging parts of the fulfillment process. And with more shoppers turning to e-commerce platforms, it has become more important than for businesses to provide fast and efficient last mile deliveries through delivery route optimization.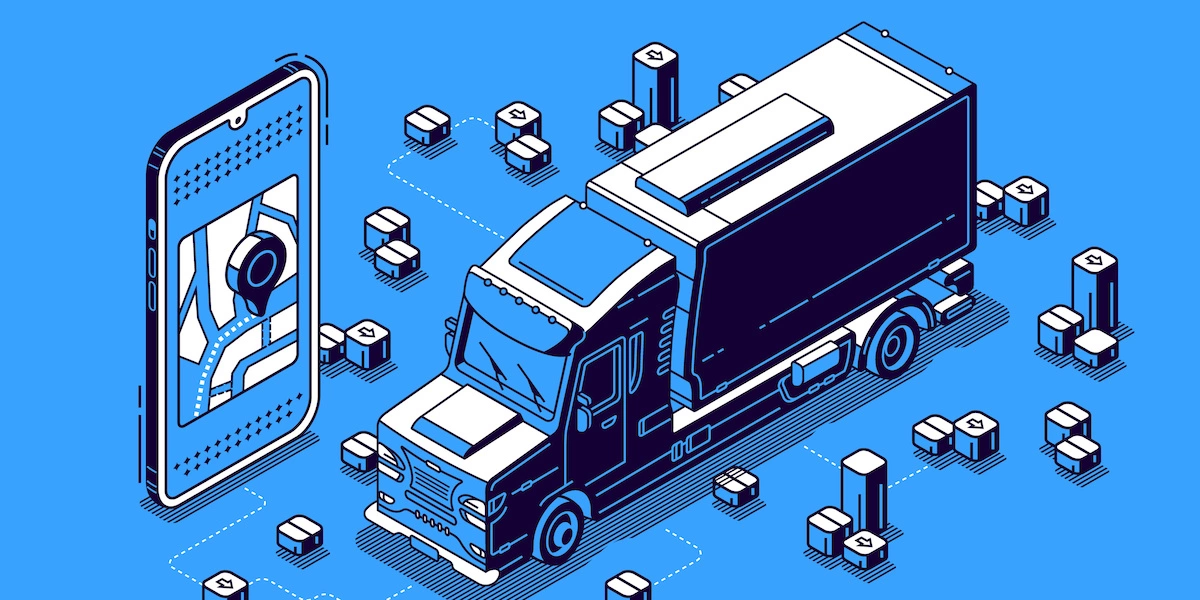 For years, the quality and price of products and services were the top considerations for consumers. But nowadays, customer experience is quickly becoming one of the main brand differentiators for consumers. In the world of e-commerce, customer service is especially high priority, as shoppers are unlikely to patronize the brand that has provided them with a poor last mile delivery experience again. Shoppers are also more likely to share their experiences with friends and family, which can badly affect your brand's reputation.
But what differentiates a good last mile customer service from a bad one? Simply put, consumers want a delivery experience that is convenient, reliable, fast, transparent, and with a personal touch. It's not enough for companies to invest in the fanciest optimization tools—they also need to ensure that the most impactful areas of customer experience are being given the attention they deserve.
How Delivery Route Optimization Impacts the Last Mile
Last mile delivery and route optimization solutions offer various features designed to help businesses provide great customer delivery experiences. Enterprises that want to gain strong brand loyalty by improving customer service need to invest in and deploy the right tools for the job.
Below are some of the features to look for in a last mile delivery solution.
Route optimization
Planning routes for hours using manual processes and tools should be a thing of the past. Nowadays, route planners can find the most cost-effective and fastest routes within seconds with the help of a delivery route optimization tool. Your software's route optimization feature should calculate routes using constraints that affect delivery times, such that you can provide customers with an accurate expected time of arrival (ETA). Optimizing routes for distance also enables your businesses to make more deliveries using the same resources.

Auto dispatching
Just like with route planning, manual driver assignments and dispatching must be automated to find the most optimal driver, vehicle, and equipment assignments. This way, businesses can make the most of their existing assets without the need for an additional manual step.
Real-time tracking and visibility
Real-time tracking allows fleet managers and dispatchers to track drivers' locations and statuses on the day of delivery. This gives you the ability to stay flexible and proactive—and it can give you a way to allow customers to track where their orders are at any given time. If you can gather data from drivers in the field and display it in a way that makes delivery exceptions obvious, you can call the customer before there's a problem, earning their trust and loyalty along the way.
Electronic proof of delivery
A solution that allows drivers to capture proof of delivery electronically, which then can be stored in a central system, gives you the ability to improve customer service after the day of delivery. Electronic proof of delivery such as notes, photos, and signatures help in resolving claims of failed or missing deliveries.
Reporting and data analytics
Fleets need to track their performance objectively, and the right last mile software helps them do just that. With reports and data analytics to evaluate the fleet's performance, executives and other stakeholders can identify areas for improvement and make more data-driven decisions.
All these features help businesses provide their customers with a great customer delivery experience.
How Last Mile Delivery Software Helps Companies Offer Great Customer Experience
A Gartner report says that more than two-thirds of firms are now competing based mainly on customer experience. This means that businesses have to make the right investments to help them provide a wonderful customer delivery experience.
A last-mile delivery optimization solution helps businesses improve their customer service in different ways:
Flexible Deliveries
Consumers these days are always on the go and their schedules are always full and can be quite unpredictable. That's why many shoppers opt for retailers that provide them with customizable and flexible delivery options.
Having the best last mile delivery software enables businesses to schedule deliveries quickly and adjust them on the fly. This allows the customer to request last-minute changes to times and locations or simply provide the delivery team more instructions on how to complete the order. Allowing the customer to make last-minute changes or give additional instructions makes them feel more empowered and valued.
Better Visibility
Consumers demand transparency in their transactions and they expect frequent updates on their orders.
Final mile software offers customers real-time notifications regarding the orders, including exact location and ETA. Informing customers about any possible delays in the delivery of their packages will also cut down the risk of missed or failed deliveries.
An advanced solution also allows customers to track their packages in real-time without calling the seller, providing them with a view of the exact location of the driver and an accurate ETA. All these features help in making customers feel special and appreciated. It ultimately creates better customer experiences.
Accurate ETAs
The inefficient route planning also means poor time management, and it often leads to delivery delays. Inefficiently planned routes limit the business's ability to offer fast and more delivery options including same-day deliveries. Worse, it makes it nearly impossible to give customers time windows that are precise and accurate.
Delivery route optimization, which factors in different variables such as driver availability, delivery windows, and location proximity enables businesses to make faster deliveries and meet their promised ETAs more frequently. In this way, route optimization allows companies to keep up with high volume deliveries and increasing consumer demands without sacrificing a strong delivery experience.
In the end, a last mile solution that automates processes and increases information sharing among stakeholders can help companies make customers happy. The result is that those businesses can boost their brand image and become more competitive in their fields.