It's the end of the day, your drivers have completed hundreds of deliveries—many of them with complex service requirements. Now, you're ready to settle up with customers and actually get paid for the order, shipping, and installation. Unfortunately, some of your customers are complaining about partially complete orders, damaged products, and drivers who simply never arrived. Your drivers didn't give you a heads up about any of these issues, and there's no documentation about them. Yes, you have a physical proof of delivery, but no photos or notes to show what really did and didn't happen at the time of delivery.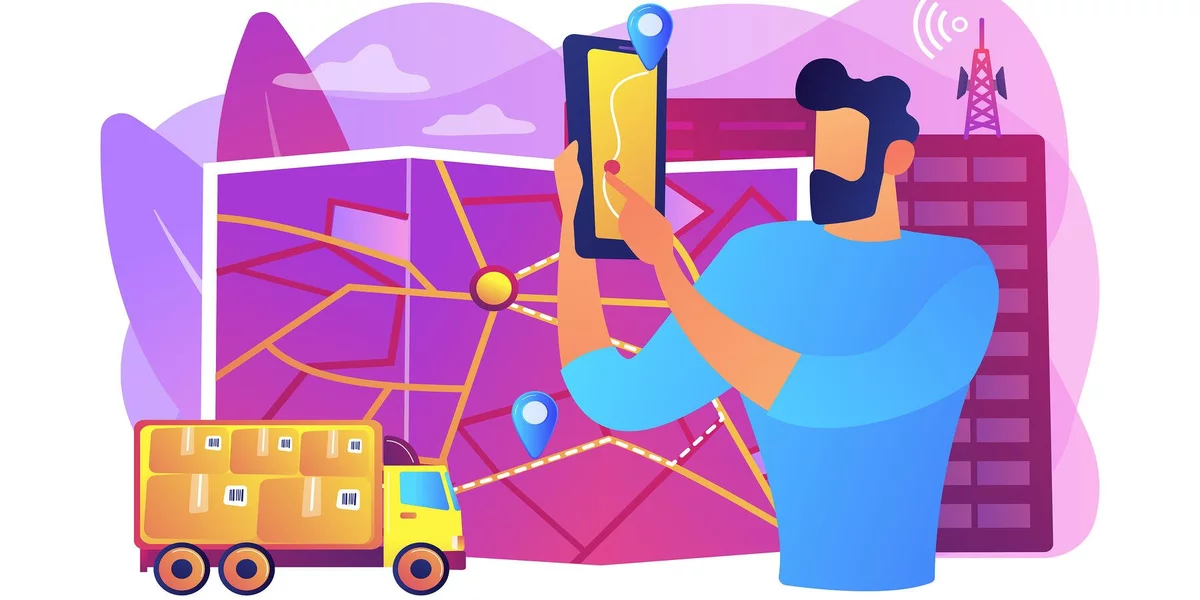 All of a sudden, you're looking at a long, complex, and drawn out billing and settlement process, and all the problems that come with it. You think to yourself, "there's got to be a better way to do this." And, as luck would have it, there is: software-powered proof of delivery.
The Basics of Proof of Delivery Software Applications
Competition in the delivery market has become more cut-throat. Plus, shippers and logistics providers are facing monumental challenges these days as the COVID-19 is forcing businesses to find ways to ensure the safety of both their employees and customers.
Shippers need a digital means of capturing delivery information at the time of delivery. This might include date and time stamps, signatures, GPS data, and barcode scanning, which provide companies with automatic verification that the delivery was made and documentation of the condition of the packages.
At DispatchTrack, for instance, we enable drivers to easily send photos and notes along with the other data they're sending back to dispatchers. Rather than a full-blown proof of delivery software application, we offer proof of delivery functionality seamlessly within our driver mobile app. This means that in the same interface that gives drivers directions, they can also mark deliveries as started or completed, take digital signatures and surveys from consignees, and otherwise document the delivery in such a way as to make billing and settlement simple.
The Many Benefits of Digital Proof of Delivery
Businesses that need proof of delivery can reap many benefits by integrating that functionality into their software, especially if the software is both scalable and flexible. Below are the benefits of proof of delivery software applications.
Increased Accuracy
Writing down details on paper and manually entering the information into the system leaves you open to human error. On the other hand, proof of delivery functionality in your software offers various ways of capturing data such as notes, photos, checkboxes, and alpha-numeric fields. All these options allow companies to capture all the details of the current situation in the field with minimal human intervention.
Reduced Paperwork
Capturing proof of delivery manually means dealing with time-consuming data entry, damaged or lost delivery notes, and lengthy delays in the data processing. All these problems will be eliminated when businesses use electronic capturing of proof of delivery.
Enhancement of Brand Image
Imagine your delivery driver handing off a crumpled delivery note to customers. It's an image that will make any manager cringe—crumpled or rain-soaked delivery notes do not exactly convey professionalism. In this way, having electronic proof of delivery instead of paper-based notes helps improve the company's brand image.
Real-Time Visibility and Communication
In a digital environment, proof of delivery data can be transmitted from the field in real-time, allowing your operational teams to stay updated and even respond quickly as needed.
For example, when an order has been identified as damaged, the driver can send photos to the office-based teams, which in turn, can offer the driver options on handling the damaged package. The office-based personnel can recommend that the driver convince the customer to take an incentive for receiving the package despite the damage. Conversely, if a customer calls to insist that they received a damaged product, or that the delivery team scratched up their doorway, you can show them documented proof that that isn't the case.
Standardization of Processes
Companies must have standardized processes in place to achieve operational efficiency. Unfortunately, manual data capture and entry makes process standardization a challenge. With electronic capturing, all personnel on the field can use the same proof of delivery software application to follow the company's standardized processes. Drivers and other personnel following the same pre-set procedures ensure that all customers experience the same excellent brand experience and that back-office workers don't have to spend countless hours standardizing and entering messy data.
Easy Sharing of Data Across Teams
The proof of delivery system collects accurate data, which then can be shared with other business teams within the company. The information gathered by the software can be used to help manage inventory levels more effectively, and process returns efficiently. Data can also be used by the finance department for faster invoicing and billing. When this data is in a digital form, it's also easy to look at large quantities of it at a glance in order to gain insights about trends, field conditions, etc. that can then be leveraged into operational improvements.
Improved Productivity of Workforce
The transmission of data in real time also enhances the productivity of the workforce. The proof of delivery software helps on-site teams process orders quickly. Plus, the elimination of manual data entry gives personnel more time to focus on higher-value activities, while the availability of real-time data helps employees generate metrics faster.
Better Monitoring of Key Performance Indicators (KPIs)
The software collects data and consolidates it automatically into dashboards. This allows managers to visualize their KPIs easily and determine which areas need improvement. By tracking the right KPIs over time, it's possible to home in on the biggest sources of untapped value within your operations.
Manual proof of delivery processes must be phased out, as they are costly and prone to human error. Businesses that instead implement an electronic proof of delivery system tend to notice a wide range of benefits. These include improved operational processes, human resource optimization, and an enhanced customer experience. At the end of the day, it represents an easy way to increase visibility and speed up operations in a number of areas.