Ensuring the efficiency of last mile delivery logistics has always been a problem for retailers. Businesses of all shapes and sizes struggle to make their final mile operations efficient and profitable due to the increasing demands of consumers. One recent study even showed that 97 percent of retail businesses said that their last mile delivery models were inadequate for large-scale implementation.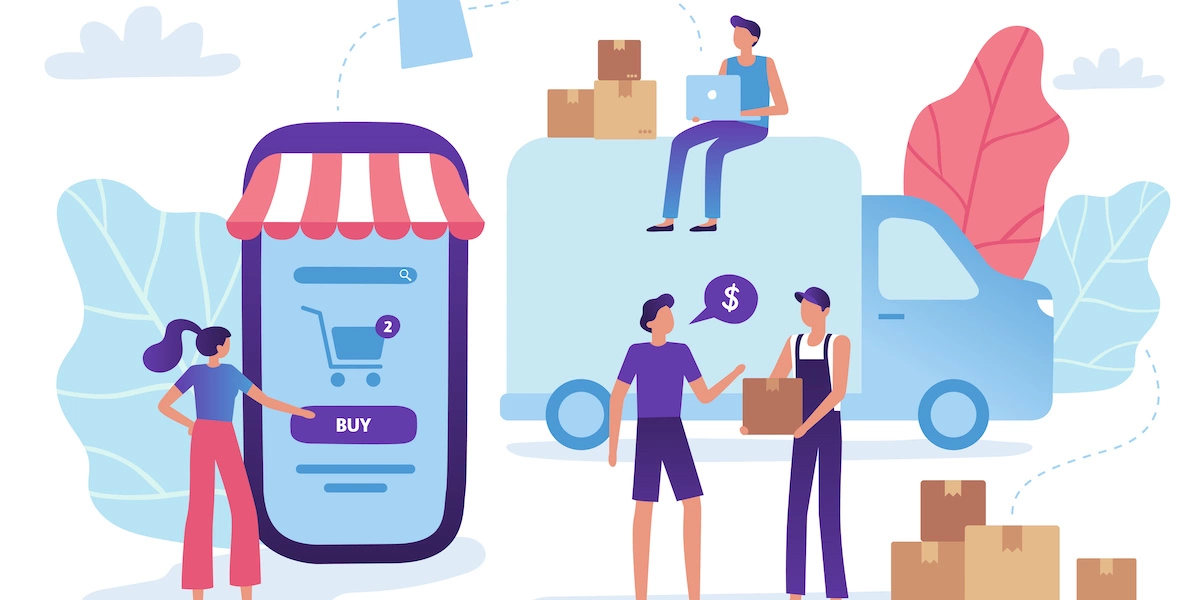 Then the COVID-19 pandemic happened. At the start of the health crisis, consumers became more tolerant of longer delivery time windows and even delayed deliveries. But consumers soon began expecting more from the brands they patronized— meaning that retailers and logistics firms alike had to continue focusing on innovation in order to satisfy consumers' demands for fast and reliable shipping while keeping costs manageable.
Technology plays a crucial role in optimizing last mile delivery logistics. In this post, we will tackle several strategies so businesses can improve and optimize their last mile deliveries using delivery logistics software to meet increasing consumer demands.
How Delivery Logistics Software Can Help
Use a Centralized System for Delivery Logistics
Businesses have various processes for inputting orders and delivery assignments in their system. What's essential is that orders and delivery tasks should all be in a centralized system.

The benefits here are numerous—and they apply more broadly to your operational efficiency—but let's look at it narrowly from the customer's perspective. Let's say a large appliance delivery is running a few minutes late, and a customer calls in to say that they'll have to leave their house soon and may need to reschedule if the delivery truck doesn't show up within a few minutes.
If your systems aren't integrated effectively, then you'll have to hunt through your order management system to find the customer's details, then open your telematics solution to see where the truck is, and potentially wade through other applications as well to figure out exactly what's going on. By the time you've done all that, the customer may have hung up in annoyance and rushed out the door, leaving you to find a new time and deal with the failed delivery expenses.
On the other hand, if you can see all that information at a glance from a single system—or, better yet, a single dashboard—then you can give the customer an immediate answer. If the delivery is almost there, you can let them know—no harm, no foul. If it's significantly delayed, you can provide a quick and easy rescheduling process over the phone, and leave the customer feeling taken care of.
Optimize Your Routes
Of course, the type of thing we discussed above is hard to pull off if all your deliveries are running late. That's why you also need to make sure your routes are optimized. The right route planning software can automate routing and dispatching so drivers can take on more tasks each day by traversing the most efficient routes.
Optimizing routes and dispatching helps companies to lower their last mile delivery costs by lowering fuel expenses and ensuring that drivers' hours are maximized. And, more importantly, more efficient routing and dispatching mean providing consumers with the accurate expected time of arrivals (ETAs) and meeting promised delivery times consistently. Simply put, this is a surefire way to delight customers.

Inspect Vehicles and Fill Out a Loading Checklist Before Starting Routes
Full visibility of the entire supply chain is a must if you want to provide a great delivery experience to consumers. Businesses can't afford to be blind on the last mile operations, which is why what happens before a driver starts their route is so important. If your drivers are using a mobile application, you should seek out one that offers functionality for vehicle inspection checklists and offers item manifests that can be checked off as the driver loads up the truck. Otherwise, your drivers might find themselves halfway to Pasadena before they realize that they're missing the cushions that go with a couch they're expected to deliver.
Engage Your Customers
Consumers increasingly expect full visibility on their orders. A static delivery tracking number won't cut it anymore—customers demand the ability to track and locate their packages in real-time, on a map, using their mobile phones. Delivery logistics software provides customers a way to see where their drivers are and get updated, accurate ETAs as needed. This will satisfy their demand for a reliable and traceable delivery process.
And customer engagement is crucial in last mile delivery logistics. When customers feel like they have some control over the delivery process, they feel taken care of, and they're more likely to actually be at home when the truck arrives. Communication and transparency between customers and drivers reduces friction and provides consumers with a more personalized delivery experience.
Capture Complete Proof of Delivery
Given the large volume of deliveries, businesses need to maintain verifiable delivery records. Thus, capturing a solid proof of delivery for each delivery is a must. The driver's task of getting proof of delivery is much easier in the modern era: they can simply use a mobile app to capture photos, ask for digital signatures, record notes, and even take videos—all with timestamps and geostamps to create an indisputable paper trail. This gives you protection against false liability, but it also gives you the ability to provide your customers with visibility into what happened on the day of delivery.
Add Pickup Options
Another strategy for cutting down delivery times is to provide customers with other delivery options, e.g. click and collect or curbside pickup. These options became more relevant during the pandemic, but their continued relevance is hard to deny.
The above-mentioned strategies are useful in both optimizing customer delivery experience and cutting down last mile logistics costs. But it's important to keep in mind that none of them cure-alls. Satisfying customers' demands while keeping costs low entails a holistic and data-driven approach. This means finding delivery logistics software that ensures end-to-end visibility across the supply chain, rather than just homing in on certain areas. Retailers and logistics companies alike have to evaluate their supply chain processes and make the right investments and ultimately improve the workflows that impact customers. In this way, you can provide great delivery experiences that will keep your customers coming back.