The coronavirus forced people to stay at home, thus causing a significant increase in online shipping. E-commerce sales worldwide almost reached $5 trillion, and for 2021, experts expect e-commerce retail sales to grow around 14.3 percent.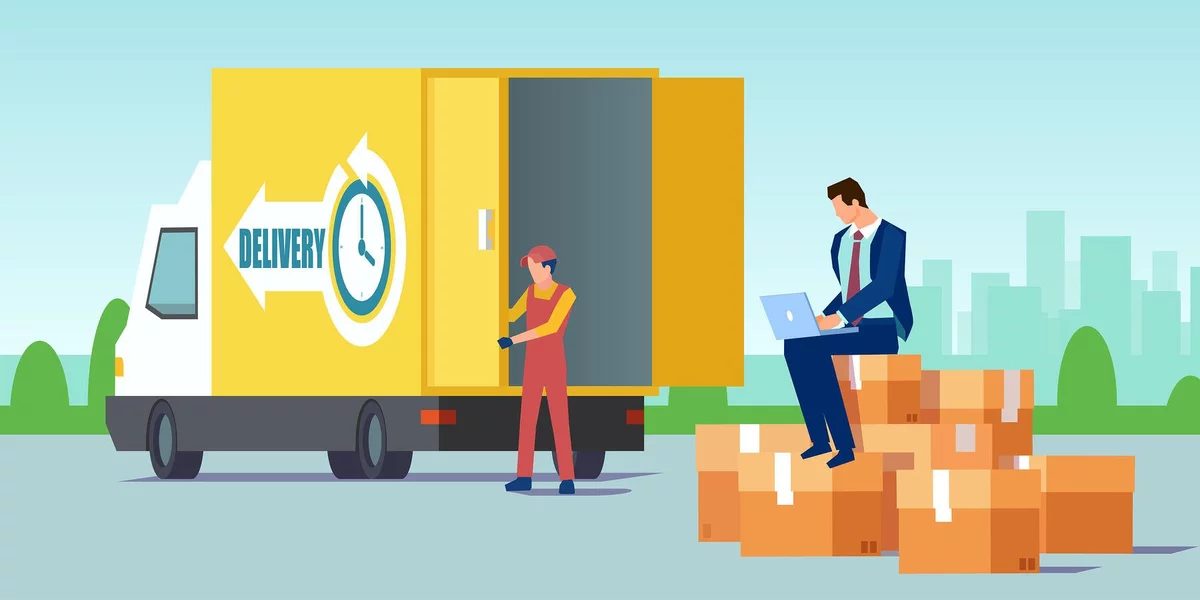 This growth makes it difficult for businesses to manage their last mile delivery costs and maintain their operational efficiency. One survey showed that around 25 percent of firms said that ensuring delivery efficiency is the biggest last mile problem.
Fortunately, there are plenty of tried-and-true ways to accommodate the surge of orders while cutting down last mile delivery expenses without compromising consumer satisfaction.
What's Driving Last Mile Delivery Costs?
Businesses need to understand what's driving last mile delivery costs up. After all, last mile deliveries eat up around 41 percent of the total supply chain expenses and 53 percent of the overall shipping costs. Simply put, around half of the company's supply chain and shipping expenses go to the final mile. So, what are the last mile delivery cost drivers?
Embedded Inefficiency
Last mile deliveries are naturally inefficient, particularly since delivery points vary. In urban areas, delivery points are closer together, but drivers tend to spend so much time on the roads despite the short distance due to traffic congestion. In contrast, deliveries in rural areas are often many miles away from each other. With so many possible delivery route permutations, it's almost impossible to find the most efficient ones by hand.
The growth of e-commerce comes with an exponential increase in the volume of delivery, adding to the final mile delivery operations' inefficiencies.
Consumer Expectations
It takes a lot to satisfy consumers these days. A large survey recently showed that around 57 percent said that their clients are demanding same-day delivery. Offering this delivery option pressures businesses to optimize their processes as fast as possible, which incurs additional expenses.
Besides demanding same-day deliveries, customers also expect companies to pay for the last mile shipping. More than half of customers say that they are likely to cancel their orders if there is no free shipping available, while a quarter of consumers say they are willing to buy more products if they qualify for free shipping. Hence, enterprises are spending a significant amount of money to satisfy these consumer demands.
Late and Failed Deliveries
Customers end up disappointed when businesses fail to deliver on time, or worse, fail to deliver at all. Unhappy customers will then look for another company that can fulfill its promises. Plus, missing delivery windows means drivers are returning to different points in their assigned delivery routes, which increases the delivery costs—just as taking undelivered items back to the warehouse increases inventory spending.
How to Cut Down on Last Mile Costs
The above might sound a little daunting, but don't give up hope! Here are some ways businesses can cut down their last mile delivery costs:
Route Optimization
Cost of delivery is largely dependent on the efficiency of your routes. Thus, businesses need to optimize delivery routes by using an advanced route optimization planning software, one which considers a number of variables in finding the most efficient routes. These variables might include time, distance, vehicle capacity, driver experience, and road and traffic conditions, to name a few.
A route optimization software allows managers and dispatchers to change delivery routes or re-assign deliveries quickly. In this way, you cut down on drive time and fuel costs in a way that would be virtually impossible to do by hand.
Automating Dispatch
Manually assigning tasks and dispatching drivers consume so much time and are prone to human error. It's extra challenging to assign drivers with new orders (after an initial route has already been set) when assignments are done manually. Indeed, if you have to call your driver every time you need to make a change or get an update, your dispatchers are going to spend untenable (and costly) amounts of time on the phone. If you have an app that can automatically alert drivers to new stops or other changes without requiring a phone call, you can cut costs significantly.
Offering Real-Time Updates to Customers
The digital age has changed customer behavior. These days, people want to know what's going on with their orders quickly. The right last mile logistics solutions can provide customers with order-related information in real-time via automatic status updates. This means customers can receive automated phone messages the night before a delivery, text messages when the order is already out for delivery, and an expected time of arrival (ETA). In an ideal world, they could also see where the drivers are in real-time. This visibility lets the customer more easily organize their schedule around an accurate ETA, which in turn reduces failed deliveries and the high costs that come with them.
Digitally Capturing Proof of Delivery
Last mile solutions offering electronic proof of delivery helps cut down delivery costs as companies will have clear records of the delivery such as:
Who signed for the delivery
Date and time of delivery
Drop-off location
The right proof of delivery functionality enables drivers to collect signatures, photos, barcodes, and notes at the time of delivery. This eliminates a bunch of paperwork and allows employees to access delivery records easily—at the same time, it speeds up billing and settlement, which directly impacts your bottom line.
Reducing Last Mile Delivery Costs Is Possible
Businesses may be overwhelmed with the high volume for delivery given the exponential growth of e-commerce in the last year. Fortunately, there are real ways of reducing last mile delivery costs.
Investing in technology to increase customers' visibility on orders, optimize routes, capture proof of delivery electronically, and allow two-way communication between driver and customer can all help companies cut down on the final mile delivery costs and meet consumer demands. The trick is to find the right tools and technology to make those things possible without breaking the bank. If you can do that, you can turn the last mile into a competitive advantage.