Managing last mile carriers requires careful strategic planning and solid execution, especially since modern consumers have increased their demands from retailers and other businesses.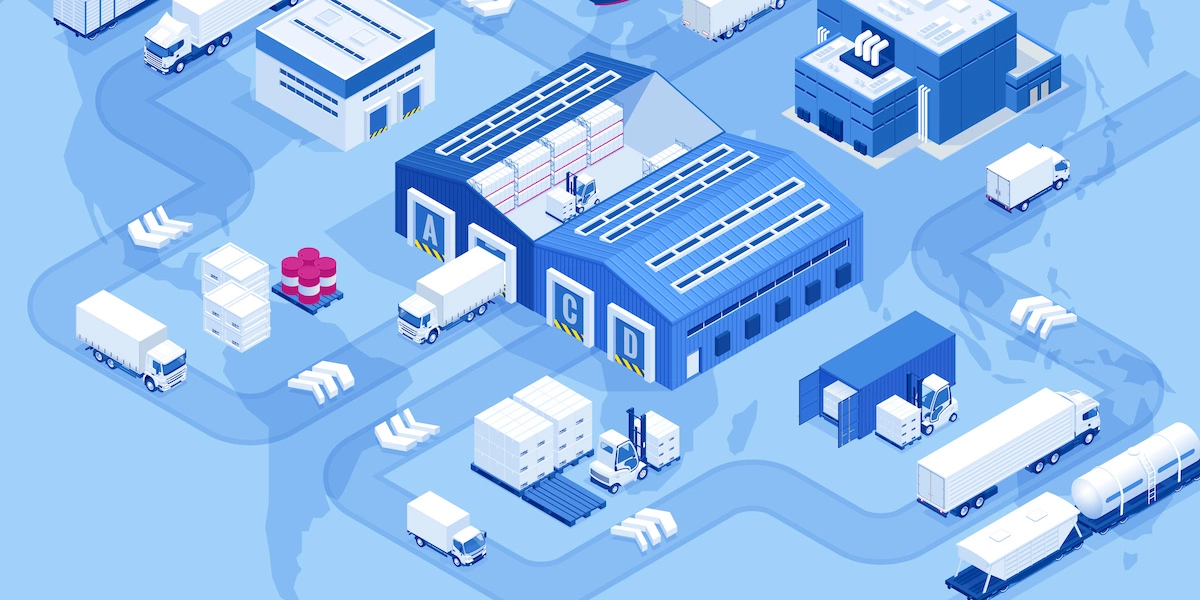 To meet consumers' expectations of fast, reliable, and cheap shipping, more and more businesses are engaging the services of third-party logistics (3PL) providers. And partnering with 3PLs has many advantages. For one thing, it allows companies to focus on their core competence and leave last mile delivery operations to the more expert hands of logistics specialists.
At the same time, some businesses might be either reluctant to engage the services of 3PLs or unsure of how to work with 3PLs productively. Last mile delivery operations have many moving components, and are thus challenging to orchestrate. These components include everyday variables affecting deliveries such as weather and road conditions, driver performance, and canceled or missed deliveries. It can be stressful to put the responsibility for managing that complexity into someone else's hands and give them control over how your brand is perceived.
At the end of the day, without visibility over 3PLs, businesses of all shapes and sizes will have a hard time satisfying customer demands. Luckily, there are a number of ways to improve 3PL tracking to help ensure that the entire process runs smoothly.
How to Improve 3PL Tracking
Improving 3PL tracking allows retailers to gain better control over the delivery process and customer experience. It also helps you ensure that all moving components of last mile delivery operations including dispatching, scheduling, real-time tracking, and real-time communication are working seamlessly and efficiently.
As such, businesses must look closely to evaluate their current last mile delivery operations with an eye towards better understanding how they manage their 3PLs, in order to identify areas that need improvement. Here's a quick rundown of how to do just that:

Set standard last mile operating procedures
Having well-established operating procedures is crucial. Businesses must be able to monitor and evaluate each area of delivery operations not just for in-house fleets but also for 3PL carriers. Here, it's crucial to measure past performance and compare it to future performance.
Having set standards in place allows companies to analyze the actual versus planned performance of 3PL carriers. It enables enterprises to assess the productivity of outsourced carriers against a defined standard to determine whether or not 3PLs are actually meeting their service level agreements.
Establish an efficient tracking system
High incidents of misplaced, lost, or undelivered orders should be a red flag—particularly because it shows that the organization has no effective last mile carrier tracking mechanism. Simply put, the movement of packages from various stages is left untracked.
Businesses need to know where each order is at any given stage of the supply chain management process. Enterprises must also know the amount of time it takes for any order to get from one stage to the next, as well as the overall delivery success rates. This way, they can identify which processes work and which don't and strategize how to best address pain points. To make this happen, you need a way for drivers to automatically send order-by-order status updates back to dispatch with the push of a button.
Improve communication
It's every business's goal to provide outstanding customer delivery service at all times. Businesses that allow their customers to schedule their deliveries as well as make last-minute changes or provide instructions to drivers on the fly can offer more added value to their customers than their competitors, helping to ensure repeat business and solid reviews. If you're working with third party logistics providers, you have to ensure that they're empowered to offer this kind of high-quality experience.
That's why 3PL carriers need to have the ability to communicate directly with the customers. It's not enough for retailers to simply provide a real-time communication mechanism for their in-house fleets since it is equally important that customers can communicate with delivery drivers directly regardless if they are in-house or outsourced.
Luckily, the right 3PL solutions will allow you to automate communication in the form of SMS messaging and emails, so that drivers can notify customers in real-time. Likewise, an advanced solution will also automate updates so customers check the status of their orders—down to a granular level of detail—without calling the retailer.
Proactive customer communication between all carriers and customers is essential in building trust and confidence in a brand, so it's important to ensure that you're doing all you can make that happen—even when you're working with third parties.
Implement the right last mile solution
Investing in and implementing the right 3PL freight software is one of the best ways to improve 3PL tracking such that you're able to remain in control over the customer delivery process.
Simply put, you need a solution that offers transparency over last mile deliveries and increases the accountability of outsourced carriers. Ideally, you'd also have real-time reporting and analytics features that provide a clear picture of what happens in the daily last mile delivery operations. This allows fleet managers to keep track of carriers with ease and ensure strong performances from the delivery team.
Below are some of the benefits of modern final mile tracking solutions:
Enabling businesses to monitor all deliveries in real-time to ensure that exceptions are spotted and resolved as quickly as possible.
Ensuring compliance to SLAs.
Offering dynamic routing to enable carriers to complete deliveries faster and satisfy customers' demands for efficient and reliable deliveries.
Empowering executives and fleet managers to establish accurate key performance indicators and benchmarks.
Allowing businesses to easily generate and analyze performance reports so management can identify which business areas can be improved and which are running seamlessly and efficiently.
Engaging the services of a 3PL company is a strategic business model that allows businesses to focus all their resources on their core competency. That said, businesses need to ensure that there is an effective 3PL tracking mechanism in place so they can remain in control of the customer delivery experience. Fortunately, the right last mile solution can help companies ensure that their logistics carrier partners are adhering to SLAs and meeting modern customers' expectations.