Modern shoppers demand perfect orders plus rapid deliveries. For consumers, a great order fulfillment experience is a must. But there are plenty of businesses that have lack of experience in some areas of the supply chain, especially in the last mile. In situations like these—or situations where order volumes are higher than you can handle, or in any number of similar scenarios—partnering with a 3PL (third party logistics) provider can be a savvy move.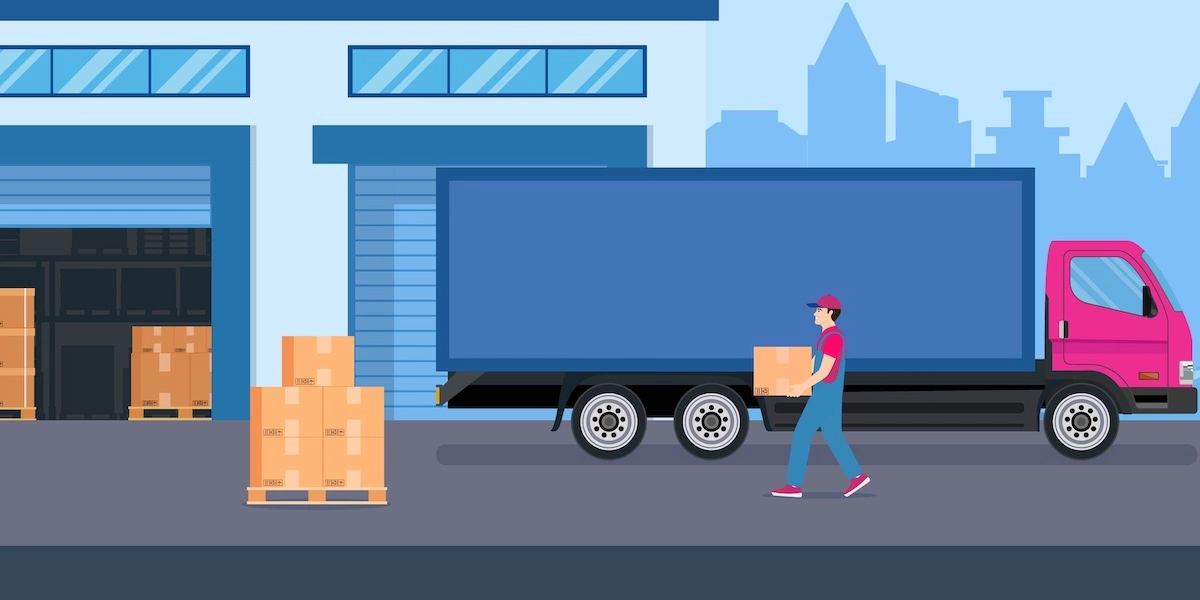 But what are the best practices for making sure that your collaboration is a successful one?
The Benefits of Outsourcing to a 3PL Company
3PL carriers help businesses manage their transportation needs so they can focus on their core competencies. Below are the primary benefits of engaging the services of a 3PL shipper.:
Visibility and reporting
Most 3PL companies use delivery management software, allowing them to manage their final mile operations more effectively. With the right tools like effective 3PL software, 3PLs can gain 360-degree visibility into their fleets, letting managers and dispatchers know where and what their drivers are doing in real-time. As a 3PL client you can also benefit from that increased level of visibility.
Time savings and cost reductions
Again, 3PLs have the expertise and the infrastructure needed to efficiently manage the last mile operations. In theory, they should be able to set efficient routes and optimize cost-per-delivery. This means businesses employing the services of logistics providers should be able to eliminate manual processes and cut down the labor costs in managing fleets, ultimately resulting in higher time and cost savings.

Flexibility
Engaging the services of a 3PL company lets retailers and others handle both low and high order volumes more effectively. For example, businesses can add more delivery personnel via their 3PL partners during peak seasons like holidays. After all, the right 3PL partner should be able to adjust according to the shipping needs of their clients.
Maximizing The Benefits of Working with a 3PL Company
There's no denying that 3PL companies offer enterprises plenty of benefits. But businesses have to be strategic about their partnership with their logistics providers in order to reap the benefits of outsourcing their logistics processes. Here are a few ways of collaborating successfully with 3PL providers:
Pay Attention to the Selection Process
The success of a company's partnership with a logistics provider starts with the selection process.
You don't want to make too quick an assessment of each firm on your list. You need to pay attention to some essential criteria in choosing a 3PL provider:
Technology capabilities
Price
Customer service capabilities
Stability
Creativity in problem-solving
In assessing a 3PL company's technology capabilities, you should also check whether the 3PL's system can easily be integrated with your own. Otherwise, the challenges of dealing with disparate systems might negate any possible gains in efficiency.
Designate the Right Resources for Managing the Relationship

Outsourcing your last mile operations to logistics providers may relieve your business of the daily hassles of transporting goods, but it can also add a new set of management tasks. In many cases, failing to designate the right resource to manage the relationship with the logistics providers is the reason why many companies fail to enjoy the many benefits of outsourcing to 3PLs.
What does the right person look like? Look for a few qualities:
Skilled in planning and organizing: Choose someone who is adept at goal-setting and managing tasks, deadlines, and resources. A skilled project manager with a good understanding of how last mile operations work can be a huge boon.
Excellent communicator: Business goals, strategies, and workflows evolve constantly and all changes must be relayed effectively within the organization. Thus, a manager with excellent communication skills is a must
Highly analytical: Businesses and their 3PL partners must work together to identify and monitor key performance indicators (KPIs) so they can identify pain points in the last mile operations as well as opportunities. For this kind of task, an employee who is skilled in trend-spotting and analysis can be valuable.
Communicate Business Goals Right at the Start
Simply put, you don't want to have to micromanage your logistics partner—which is why it's so crucial to make sure everyone is on the same page right at the start.
For this to happen, companies must share their short, medium, and long-term plans with the logistics companies right at the beginning of the partnership. You should recognize that many 3PL companies are great at problem-solving and can help their clients not only solve problems but also spot opportunities for growth and improvement. Logistics providers, after all, have extensive experience in their areas and have worked with a variety of customers. You can only leverage their 3PL partners' experience and expertise if you share what you hope to achieve from the partnership.
Ensure Regular and Open Communication
You don't want to make the mistake of simply inking the contract, going through the initial onboarding process, and assuming that the business relationship will then flourish easily moving forward. Just like with any relationship, regular and open communication is crucial in syncing the workflows with evolving business strategies and goals.
Companies must set with 3PL providers how often their meetings should be and stick to the agreed frequency and schedule to ensure that everything is working out smoothly. The typical meeting agenda might include special projects, requirements for forecasted delivery volumes, and other day-to-day operations issues. It's also helpful to establish regular strategic reviews to evaluate the state of the partnership and whether strategies must be adjusted to support new business goals.
Determine and Monitor KPIs
Monitoring KPIs is important in managing the logistics provider's performance. Most of the important metrics can be measured by an advanced transportation management solution. Companies must identify the KPIs that affect productivity, revenues, and customer service.
Outsourcing logistics processes can be an effective business strategy as long as enterprises choose and manage their logistics providers well. It's important to take your time in selecting 3PL providers and manage them effectively by assigning the right person to manage them, communicating regularly, and tracking their KPIs through shared IT infrastructure.