3PL
We Help 3PLs Deliver Satisfaction
DispatchTrack understands the demands of last mile logistics and we have the 3PL software you need to succeed. Integrate with clients' systems, deliver speed with intelligent dynamic routing, stay connected through real-time communication with drivers, customers and clients, provide end-to-end proof of delivery, and bolster your bottom line with rapid billing and settlement. The effort you put into quality white glove service and just-in-time B2B or jobsite deliveries adds up to a customer experience that burnishes your clients' brands and boosts your reputation.
Tell me more about how DispatchTrack solves last mile challenges: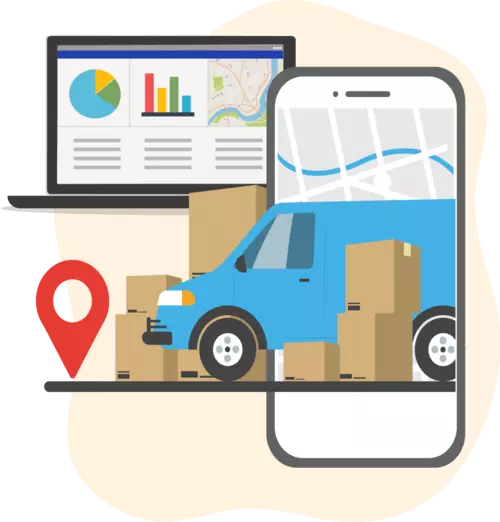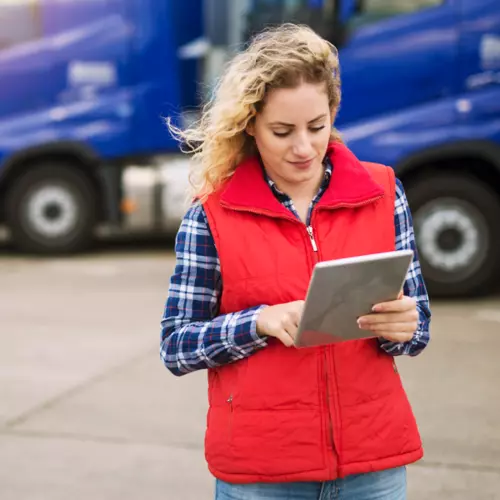 From POS to POD — and beyond
DispatchTrack integrates with client systems so you can accept orders directly from their POS terminals for merchandise in your warehouse or at your client's dock. Customers self-schedule. The industry's best-in-class routing engine uses artificial intelligence to predict accurate ETAs that your drivers can hit more than 95% of the time. Our driver app runs on most smart devices, and proof-of-delivery signatures, notes, photos and videos gathered by drivers are automatically uploaded to your system. After the fact, DispatchTrack can reconcile your deliveries, your client contracts and driver agreements to generate bills and settlements for you to review and pay.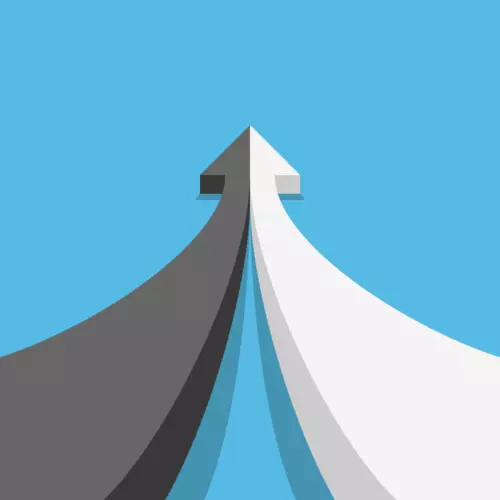 Easy integration
All you need to start working with a new retailer is an activation code. Our browser-based tools are easy to integrate, so a retailer can use many 3PL carriers and 3PLs can have many clients. All you need to start working with a new driver is for them to download the DispatchTrack app to their smart device. That's it. No proprietary hardware — the whole system is in the cloud. DispatchTrack was built from the ground up as a SaaS platform, so you won't be handcuffed by the limitations of legacy software. And DispatchTrack meets all 3PL software enterprise security standards.
Find out how fast you can start realizing DispatchTrack's benefits »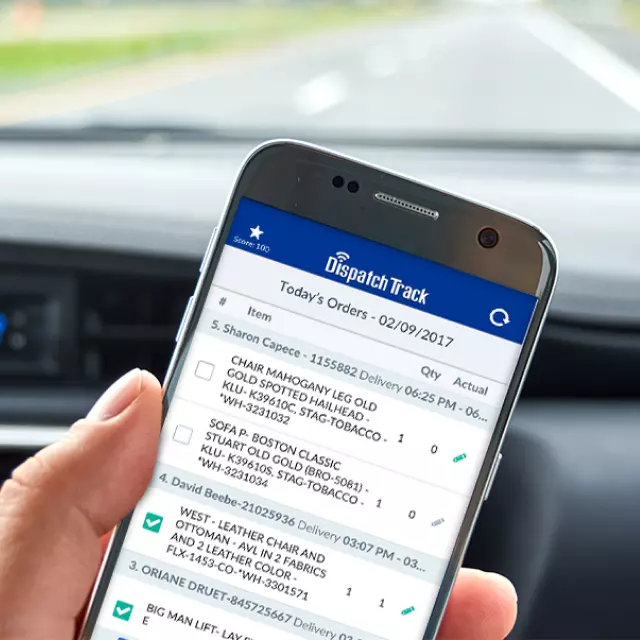 Our app works offline
Even when cell service drops, the DispatchTrack app keeps your trucks on track and gathers proof-of-delivery. Remember, the best app for drivers is the one they'll use: Because DispatchTrack has an easy-to-use interface that requires almost no training, it enjoys a 98% acceptance rate among drivers.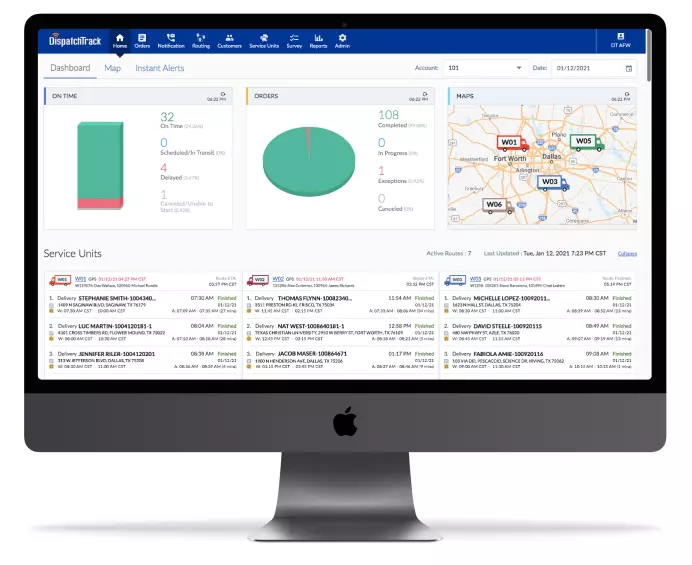 Total visibility for you, convenience for your customers
Customers want to know where their order is and when it'll arrive. So do you. DispatchTrack has you both covered. Customers can self-schedule deliveries at the retailer's POS or from their own device later, choosing from options that optimize your capacity and schedule. On the day of delivery, the customer is reminded of their ETA and can view the progress of their delivery on a map. Meanwhile, you can see their delivery and every other stop for that day on the comprehensive, single-screen dashboard.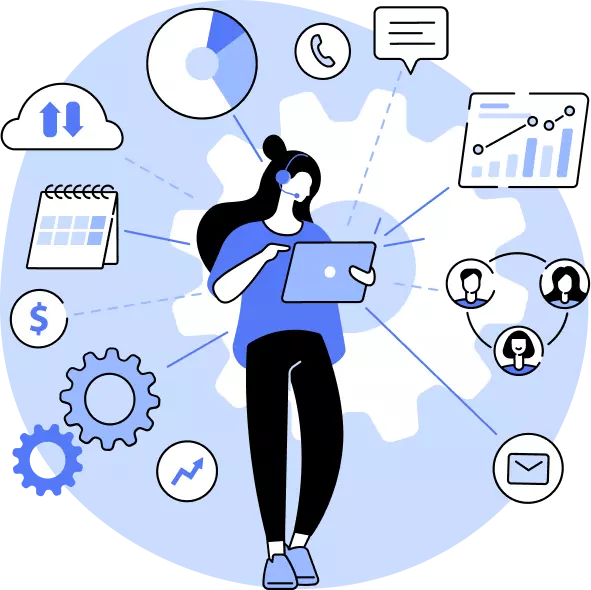 Real-time updates and communications
Progress on the schedule isn't the only thing being tracked. Along the way, drivers, dispatch and customers can communicate on multiple devices in real time via voice, text or email. Changes to the delivery can be worked out. Workflow-based installation instructions can be sent. And proof-of-delivery documentation — driver notes, photos, videos, signatures — is gathered and uploaded to the cloud so you can review it remotely. If there's an issue, you'll know it before the truck has left the stop. This is how software for 3PL operators is supposed to work.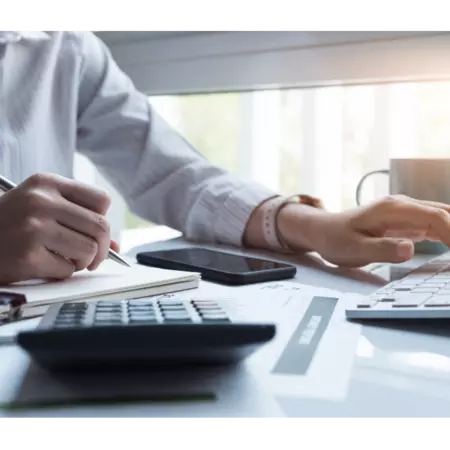 Speed your cash flow
All of that information is useful far beyond the day of delivery. Actual time and road conditions are fed back into the routing engine to improve its accuracy. Completed deliveries are passed to the billing and settlements module where DispatchTrack applies the rules from your client contracts and driver agreements. The software presents you with accurate delivery bills to pass on to clients and settlement amounts for your drivers. Radical Transparency at Scale in Last Mile Logistics
Transparency is the keystone of the modern delivery experience, with 93% of customers reporting a desire for regular updates about their large-item deliveries. What can 3PLs and fleet operators do to prepare themselves for radical last mile transparency?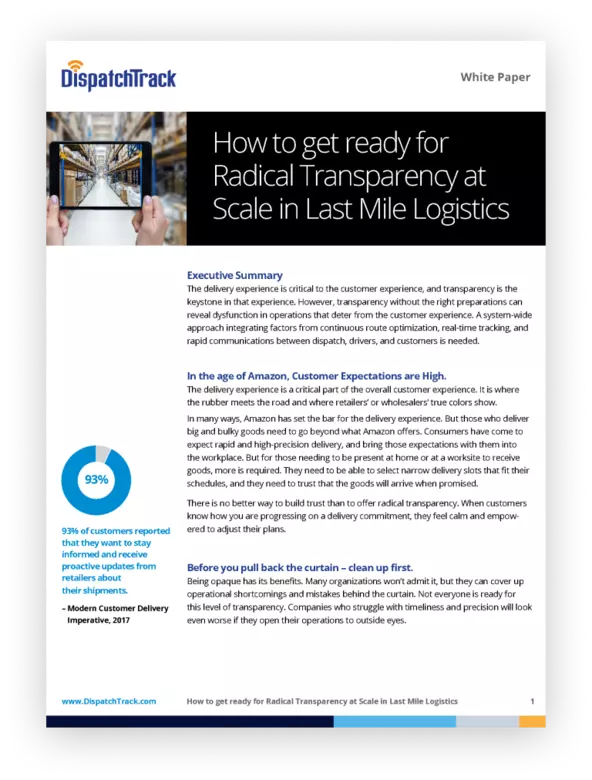 Made for 3PLs, perfected by 3PLs
Over a decade ago, DispatchTrack launched its groundbreaking SaaS dynamic routing and tracking software to tackle the most pressing challenges of 3PL logistics. Since then, 3PLs haven't been shy about telling us what they like and how we can improve. Their feedback has been our development road map, and today, we have the most complete set of integrated end-to-end last mile logistics tools in the industry. See why heavyweights like Hunt, Ryder and CRST trust DispatchTrack to help them deliver the goods.