Third party logistics (3PL) companies that want to achieve better profitability are doing their best to onboard new clients as seamlessly and quickly as possible and provide their current customers with exceptional service. As any who's worked in the logistics business can tell you, this is easier said than done.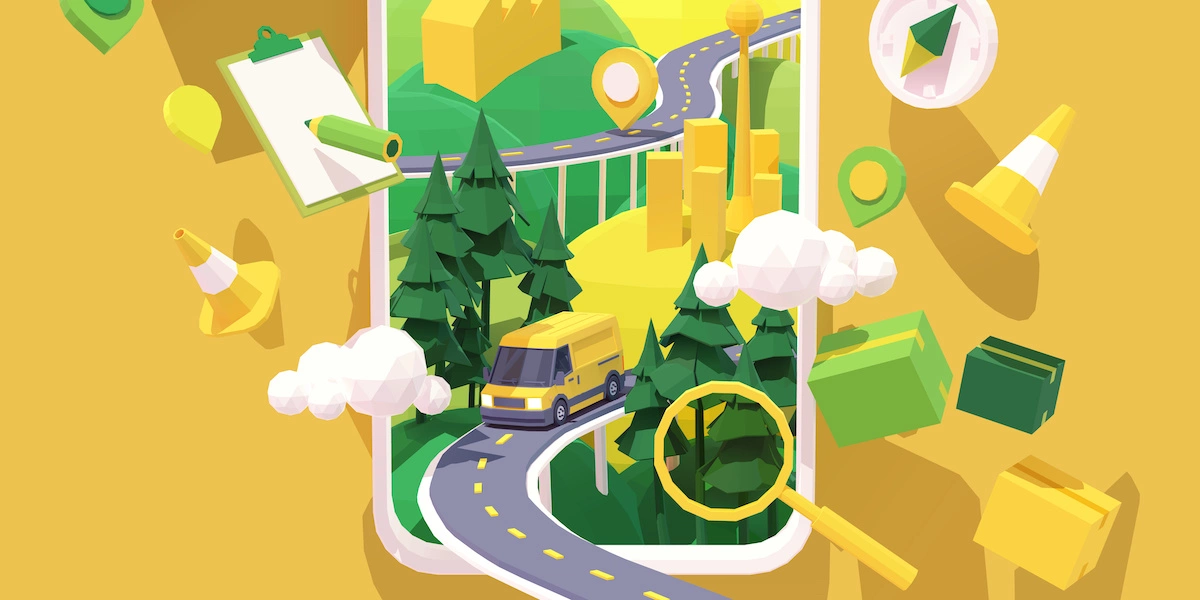 Shippers these days demand higher efficiency, more visibility, and faster response time from their 3PL partners. For logistics providers, this means ditching manual processes and replacing them with new technology is quickly becoming a must.
Luckily, new technologies with advanced functionalities can offer real value for 3PLs. In the world of machine learning, artificial intelligence, and complex supply chain integrations, you need to consider a wide range of possible functionalities when choosing 3PL freight software. In a perfect world, you'd find a solution that helped you to integrate both internal and external systems and keep up with customers' demands.
3PL Freight Software Benefits
The success of third-party logistics providers largely depends on whether they satisfy their clients or not. Just like modern end consumers, your clients want to ensure that their orders are delivered accurately and quickly, and they want the ability to monitor the freight at any given time.

That's precisely why having 3PL freight software is advantageous for logistics providers. Here are a few of the specific benefits of the right software solution.
Time savings
As a 3PL, you can save yourself and your clients considerable amounts of time by automating and integrating some aspects of the supply chain process. Automation and integration allow for easy tracking of orders and payments, rapid route optimization, no-touch customer communication, seamless generation of invoices, streamlined reporting, and more. The result is that manual effort is reduced at every step of the way.
Better accuracy
In the same way, you can improve the accuracy of their deliveries with the right solution. Modern 3PL software allows data to be stored and integrated easily to minimize errors across the different stages of the order fulfillment process for both the logistics provider and the clients.
Improved transparency
If you can track your performance (i.e. whether you're meeting promised SLAs or not) and gain visibility into what's happening on the day of delivery with the help of your logistics software, you can more easily manage exceptions and improve your efficiency over time. Here, reports provided by your 3PL software helps you identify problems in your workflows, such that you can address the needs of clients more effectively.
Reduction of costs
Simply put, all of the above allows you to streamline your processes, resulting in a reduction of costs via decreased manual effort and increased efficiency. At the end of the day, each of the benefits we talked about above can be leveraged into a more appealing bottom line.
Choosing The Right 3PL Freight Software
When choosing 3PL freight software, you need to mind that not all products are created equal. There are plenty of 3PL solutions available in the market, but these five features are particularly important to seek out if you want to ensure a high probability of ROI.
Route optimization
Modern 3PL solutions help in managing complex routing requirements. Responding to customers' demands for fast and accurate shipping requires an effective, efficient route planner that factors in the various routing constraints of both shipper and 3PL. Your software should enable you to define your own parameters and constraints and then rapidly optimize routes based on your desired outcomes (e.g. cost reduction vs. more accurately meeting time windows). Not only is it effectively impossible to do this successfully by hand, it's also extremely time consuming. Thus, the right software for 3PL providers can save considerable time and effort on your end.
Fleet visibility
3PL freight systems have in the past struggled to provide fleet operators with real-time visibility due to the complexity involved in presenting a real-time view of operations in the field. These days, advanced 3PL management software can collect data from both internal and external systems and interpret the information they gathered seamlessly to allow 3PLs and their clients to act smarter and faster. This provides you with a higher level of visibility, which in turn makes it easier to manage exceptions on the day of delivery, monitor asset utilization over time, and better understand your last mile operations. Another benefit is that with this level of visibility in one place, you can rely on a single system to track fleets and deliveries. Since you don't have to flip back and forth between different apps or grapple with ambiguous data, you can act quickly when the unexpected happens or when changes need to be made.
Carrier and Client Portals
Advanced 3PL solutions provide logistics providers and their customers more control over their needs in any number of ways, but one of the most critical is providing visibility and integration with carriers and clients alike. How? By providing carrier- or client-specific portals as needed in order to empower and provide visibility for supply chain partners. Portals are powerful tools as they allow 3PLs to collaborate more seamlessly with their clients and carriers. In this way, they allow both 3PLs and the business they serve to implement faster delivery and response times.
Automated Invoicing

If you can find it, invoicing functionality is useful for ensuring that you get paid quickly and properly. Generating freight invoices for clients and settlements for drivers and carriers tends to be an extremely laborious and time consuming task—one that requires a lot of manually tracking down delivery information and considerable rework when errors crop up. But with the kind of solution we've been talking about—i.e. one where delivery data is seamlessly centralized and made visible—there's really no need for humans to spend hours tracking down information. That's why the right 3PL freight solution will speed up this workflow by automatically generating invoices and settlements based on the data that's already being gathered on the day of delivery.
In the end, there's no denying how important it is to find new ways of making clients' lives easier and operating more efficiently. With 3PL freight software, logistics providers can improve efficiency, streamline workflows, enhance visibility, boost revenue, control cost, and maximize profit margins. Ultimately, the right software really can increase clients' loyalty and improve your bottom line.