Third party logistics providers, or 3PLs, offer companies a way to streamline warehousing and delivery processes and expand their businesses. 3rd party logistics companies may come in different sizes, but all of them face common challenges—from rising fuel costs and lack of communication among team and clients to stringent customer requirements and difficult driver retention.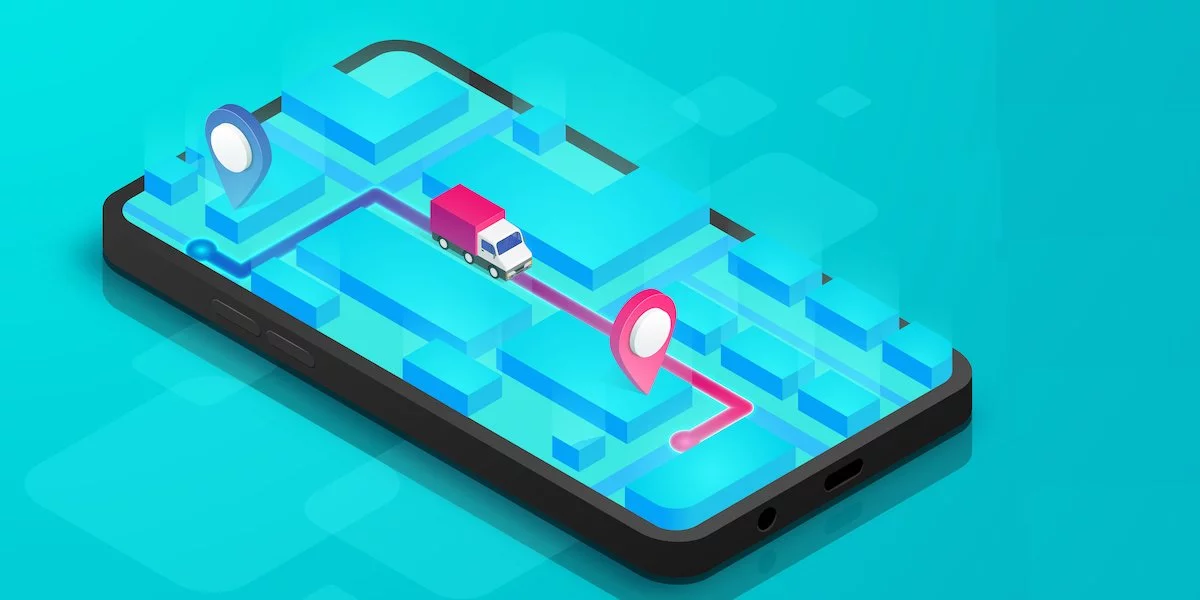 Even as many sectors of commerce that drive demand for delivery are expanding, competition among 3rd party logistics companies is heating up. To gain a real competitive advantage in the market, you need the right tools. This means adopting a smart route optimization tool. Why? We're glad you asked...
How Does Route Optimization Help 3PLs?
Many 3PL logistics companies handle thousands of orders daily. Manually planning for the high volume of orders tends to delay deliveries and add significantly to operating costs. As such, one of the best ways to increase efficiency and maximize productivity is to invest in route optimization.
By effectively optimizing your routes, you can find the shortest, fastest, and most cost-effective routes for drivers to follow—all while freeing up time for transportation managers and dispatchers to use on more valuable tasks.
While this reduction of manual effort represents the top level benefit of route optimization software, the impact on your business can actually be felt in a number of different areas.

Minimizing Delays
3PLs face a host of transportation problems every day, such as harsh weather conditions, traffic congestion, vehicle breakdowns, road closures, and poor road conditions. Despite these challenges, drivers still have to make their deliveries on time.
A solution that automates route planning and can and should account for many variables affecting delivery times. Manual routing often makes it difficult to factor in the different elements affecting driving times. Human planners, despite their many years of experience, simply can't quantify the impact of different road conditions for 1,000 routes a day.
In this way, automated route planning should provide businesses with accurate expected times of arrival (ETAs), which means fewer late deliveries. A dynamic routing solution can also provide drivers with alternative route plans when there are unexpected travel delays, helping to keep deliveries on track even in the face of disruptions.
Lowering Logistics Costs
Today's business environment is becoming more complex all the time, but route optimization helps businesses navigate these complexities.
Route optimization solutions relying on artificial intelligence reduce costs significantly by helping drivers get to their drop-off points on time, and helping maximize the number of deliveries that can be completed in a given day. Thus, not only do you reduce manual effort, you also reduce your cost per delivery. With optimal routes, each stop requires less drive time, which in turn reduces fuel consumption and vehicle maintenance costs.
Streamlining Coordination
Many 3PLs have difficulty coordinating and syncing their workflows with their clients and carriers. Ensuring smooth operations among 3PLs and across their networks requires coordination among dispatchers, fleet managers, drivers, and the customer service team, among others. Handling thousands of orders using manual coordination will increase operating costs significantly.
Route optimization software paves the way for third-party logistics operators to have multi-faceted coordination. Because digital dynamic route optimization requires order information to be digitized, it's easy to provide clear inputs regarding delivery tasks that help the delivery teams to deliver the right orders at the right place and right time. This is on top of accurate ETAs, which give stakeholders across touchpoints a clear, shared understanding of how each delivery should unfold.
Reducing Driver Attrition
The volume of on-demand deliveries has been increasing in the last few years. And the high demand isn't going away given the current threat of the coronavirus. At the same time, the transportation industry has been facing a driver shortage, a problem that has consistently placed high on the list of top concerns of transportation industry players.
It's not hard to understand why it's challenging for the transportation industry to retain drivers. There are long hours of constant driving, days of being away from family, and unpredictable work hours. Unfortunately, the driver shortage has resulted in other challenges, such as loss of productivity, delivery delays, and increased work hours.
Luckily, automating the planning and optimization of routes can help mitigate the high attrition rates among drivers. 3PL companies can use route optimization to maximize the number of deliveries per driver, such that they can do more drop-offs in a single shift. Not only that, but increased accuracy of ETAs decreases the frequency with which drivers get blamed for late or failed deliveries that might not have been their fault.

Boosting Flexibility
Your clients want you to provide more options than ever, and any 3rd party logistics firm that can't provide more flexible shipping options to businesses is unlikely to win new contracts or even maintain their current client list.
Last mile deliveries are no walk in the park especially since customers these days want fast and reliable deliveries. Thankfully, route optimization can help 3PLs navigate the challenges of the final mile.
Automated route planning offers more visibility over the entire shipping process, allowing 3PL providers, their carriers, and even customers to view the movement of their orders from the dock to their doorstep. Route optimization can offer constant optimization, and it can connect real-time reporting, thus enhancing the post-order experience of consumers.
Optimizing routes also helps businesses provide more delivery options at affordable rates to their customers as deliveries are being maximized. Helping businesses offer fast and cost-effective shipping options to customers will help 3PLs gain more transportation contracts and keep current clients loyal.
Improving Profits
Just like businesses in any other sector, 3PL companies want to optimize their profits. By maximizing capacity and cutting down expenses (in the ways we've seen above), you can work towards increasing your company's profitability. At the end of the day, you should adopt new technology with a clear prospect of a positive ROI—and the right route optimization software can provide that in the ways listed above.
Of course, not all route optimizations can effectively meet the needs of 3PLs. When you're seeking out a 3PL management software solution, make sure that you find one that effectively accounts for the factors that impact truck drive time—all while giving you the ability to optimize 5,000+ routes without grinding to a halt.