The vast majority (70% of consumers, to be exact) of consumers say that they are willing to pay for more convenient and faster delivery, while 57% say they expect same-day delivery. These numbers are overwhelming—especially given that last mile deliveries are complicated already, and on-demand deliveries come with even more challenges.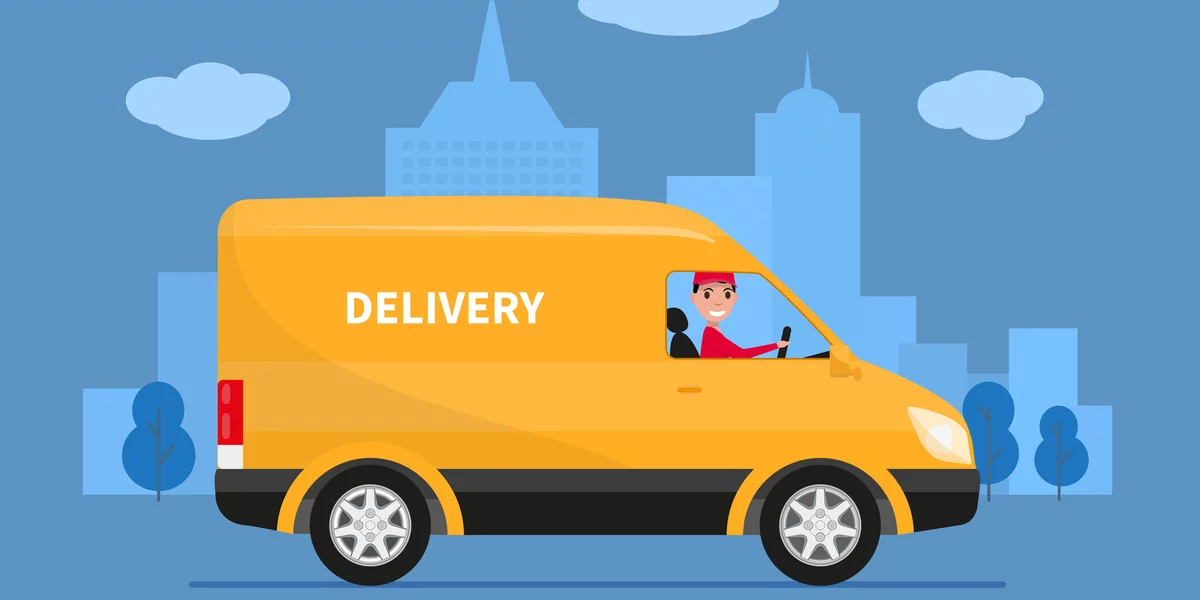 And yet, businesses are intent on fulfilling consumers' demands for fast and even same-day shipping. After all, failing to give shoppers what they expect could mean loss of revenues, and new consumer demands are forcing companies to provide a great delivery experience, comparable to industry giants like Walmart and Amazon. As a result, the role played by third-party logistics providers (3PLs) in the last mile is more significant than ever.
Understanding 3PLs and Their Impact
Third-party logistics firms (also referred to as 3PLs), offer logistics support in some or all areas of a business's shipping operations, including warehousing, inventory management, procurement, payment, and transportation.
3PLs offer many benefits to enterprises. They can save companies money and time and even provide better experiences for customers. Outsourcing to 3PL companies can also help a business scale more quickly. In short: they play a big role in last mile fulfillment.
But, with great power comes great responsibility. Partnering with a third-party logistics partner is something of a leap of faith; it means entrusting that the firm with meeting their SLA and providing a great delivery experience to customers.
Offering a great delivery experience is a necessity these days. Delivery experience is the new brand differentiator—displacing product and price—but consumers don't really distinguish between 1st and 3rd party delivery. 3PLs need to be empowered to provide customers with a great delivery experience.

Why Great On-Demand Experiences Remain a Challenge
Anyone who deals with the last mile can tell you the inherent complexities of getting the right goods to the right place at the right time can rapidly eat up costs, labor, and brainpower throughout your operation. And, like we alluded to above, getting the last mile right only gets harder every year. Why? Here are just a few reasons:
Shorter time frames with more orders:

COVID-19 has accelerated the demand for online shopping, leaving retailers and shippers with high volumes of goods that need to be shipped to end-users. The higher order volumes combined with the expectation of fast shipping (even for things like furniture and appliances—and even when it comes to B2B sales) are overwhelming many companies.
Lack of synchronization:

Many firms have multiple fleets and carriers, all with their own set of SLAs and delivery flows. The problem lies with the fact that the various teams are not connected well with one another, resulting in uncoordinated movements and a lack of compliance to a set of standards. Companies must ensure that all fleets, carriers, drivers, dispatchers, etc. are synchronized so that orders will be fulfilled according to the same workflows and metrics. This requires strong supply chain technology integration.
Lack of automation:

Businesses that are still relying on manual processes are at risk of underutilizing their capacity (through slow routing, etc.)

and

losing revenue to manual errors (missed deliveries through incorrect phone numbers or addresses, e.g.). Any operational inefficiency usually caused by a lack of automation can result in a poor customer delivery experience.
Lack of communication with customers:

Consumers of today want to access information regarding their orders in real time. They want real-time alerts and updates and the ability to track delivery drivers and communicate directly with them. Not only does this give them peace of mind for larger purchases, it also helps ensure they'll be home when the driver arrives.
How to Provide an Excellent Delivery Experience to Customers
Understanding why businesses fail to offer excellent delivery services is just one step. Knowing how to overcome the challenges in last mile deliveries as a 3PL is another. Here are a few must-haves for doing just that:
Automation
Time is money when it comes to delivery operations, as customers who are made to wait unnecessarily for their packages will most likely stop patronizing the brand and head straight to a competitor.
Automating every possible aspect of the delivery operations go a long way in meeting customers' expectation of fast, reliable, and highly-visible delivery. Route planning, for instance, is a critical aspect that needs to be automated as soon as possible.
An automated routing solution helps businesses match the right vehicle and drivers with packages and optimize drivers' routes. The solution can help you decide which routes are most efficient according to variables pre-selected by the fleet managers.
An automated routing tool should be easy to integrate with other tools or systems that drivers, carriers, and shippers might be using. The ability to integrate a 3PL's system with those of other touch points in the delivery fulfillment process helps businesses gain better control over their delivery service.
Two-way communication and real-time tracking
Having delivery management software paves the way for two-way communication between customers and drivers, fulfilling shoppers' demands to communicate directly with delivery drivers. Plus, the software will allow 3PLs to communicate with drivers, carriers, etc. more seamlessly
The right delivery management solutions also allow customers, fleet managers, and dispatchers to know the driver's exact location at any time. The ability to track driver location helps customers prepare time to receive their packages—again, minimizing failed or missed deliveries.
Real-time data sync
It's hard to find available drivers or conduct quality checks when one is engaged in on-demand deliveries. Deliveries must be error-free, and drivers must be assigned quickly to ensure timely and correct deliveries.
Here, it helps to have information collected, stored, and sorted in a central location using a delivery management system. The centralization of data helps all teams and team members sync in real-time. This way, any last-minute changes in the delivery details such as time change requested by customers or last-minute changes in vehicle and driver assignments can be communicated across teams and organizations. This will prevent any disruptions or delays in the workflow and create a positive consumer experience.
Direct customer feedback
Companies must collect feedback on the consumers' delivery experiences, especially if they work with contracted fleets. Capturing driver ratings is essential as they offer deep insights into the customer's delivery experience and whether outsourced drivers are up to par with the brand's standards.
Providing Great Delivery Experience with the Help of 3PLs
There's no doubt that 3PLs can help companies meet increasing customer expectations. To that end, using the right delivery solutions can help businesses manage their fleets, including outsourced ones, so that they can delight their customers with an excellent order fulfillment execution.