Amazon's continuous success in omnichannel fulfillment and delivery is changing customers' expectations. There is more pressure on shippers and retailers to offer quicker, cheaper, and more convenient order fulfillment and delivery options.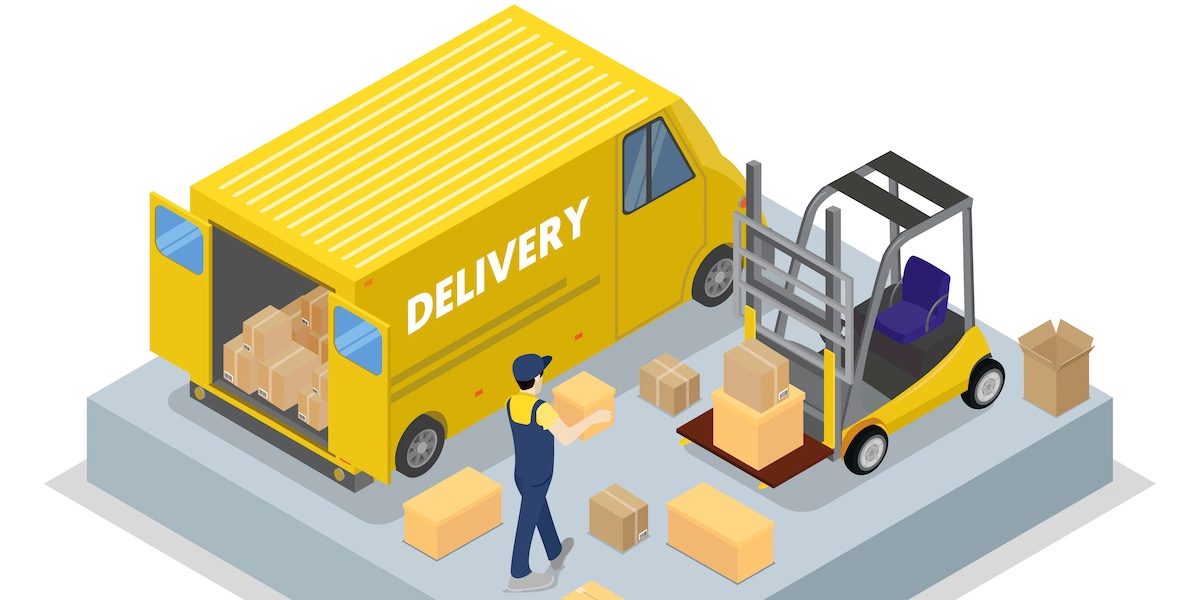 To remain competitive, e-commerce platforms and brands are turning to third-party logistics (3PL) companies to meet shoppers' expectations and launch more flexible delivery options. Shippers are also demanding more from their 3PL partners and are asking for lower pricing, better delivery Service Level Agreements (SLAs), visibility into deliveries, and so much more.
That means that any 3PL company that wants to remain competitive has to continue finding ways to help their customers become more competitive. That's where the right 3PL solutions come in.
The Challenges Facing 3PLs
Logistics providers are facing numerous challenges that affect their supply chain and logistics management processes—but for our purposes, there are three main categories:
Customer Satisfaction
Customer experience has an essential role in determining success. Increased visibility and improved communication are increasingly necessary if you want to keep customers and clients happy. Most clients simply want a 3PL partner that can offer them great service and help them meet increasing consumer demands while carrying forward their brand in a positive way.
Last Mile Delivery
Last mile delivery operations are not only expensive but also incredibly complex to handle. It's the most problematic and costly aspect of the supply chain. It's hard for many companies to manage delivery fleets while keeping costs at manageable levels. Delivering to low-density areas means driving long distances in between delivery drop-offs. In contrast, last mile deliveries in highly populated and dense areas mean having drivers traverse heavily congested roads.
There's also the problem with delivery to residential consumers as there is a strong chance that shoppers are not at home to sign for their orders. All of this adds up to potential headaches that can be difficult for even seasoned logistics providers to solve without the right tools.
Lack of Visibility
In general, supply chain management is filled with ambiguity. This is why real-time visibility is crucial in the supply chain. Clients want to know what their 3PL providers are up to, whether they are adhering to SLAs, and whether they're providing high-quality service to end customers.
Luckily, when you boost visibility, you're really killing two birds with one stone: it provides your clients (and their customers) with the transparency they demand, but it also provides you with the insights you need to manage exceptions proactively on the day of delivery.

Why Smart 3PL Solutions Help
Increased customer expectations are paving the way for greater use of technological tools. For logistics providers, these tools are increasingly necessary to boost operational efficiency and support your clients' business goals.
Agility and flexibility are must-have attributes of any 3PL provider. Shipping goods of various sizes, shapes, packaging, and sizes is challenging without the right tools. Fortunately for 3PLs, there are smart 3PL solutions that allow them to automate their processes, overcome logistics challenges, and boost their overall productivity.
The right 3PL freight software solutions offer these benefits to logistics providers:
Real-Time Visibility
Optimizing supply chain processes requires real-time visibility into operations. A modern delivery management system helps 3PLs to view what's happening across the supply chain in a matter of clicks, enabling 3PL companies to deploy resources according to need and identify pain points as quickly as possible.
Manual ways of tracking shipments and drivers just don't cut it anymore. 3PLs that can't track their drivers' locations and statuses in real-time can't manage customer expectations, changing conditions, or last-minute requests with any real efficacy.
Artificial Intelligence
3PLs offering last mile services are set to gain a lot by using artificial intelligence. AI can learn from both the internal and external workings of logistic providers, improving the quality of route plans and ETAs significantly.
Data intelligence and big data are increasingly becoming an instrument for logistics and transportation, providing predictions that are based on drive time factors that a human planner simply can't account for—from historical traffic patterns to driver speed differences to the impacts of different loads on drive times. Many 3PL firms are already using these kinds of supply chain technologies to generate accurate ETAs, offering them a crucial tool for improving customer experience. After all, when you have ETAs that your drivers can actually hit consistently, you can help stave off the kinds of late or unpredictable deliveries that drive customers crazy.
Deeper Analytical Insights
Automating the supply chain process is necessary to have access to complete and seamless data analytics. It's not enough to have real-time data on your own operations—deep integration with shippers' and clients' technology is also required. Logistics providers that have automated solutions that can be easily integrated with their customers' systems are more likely to build strong and sustainable relationships with their clients while maintaining high operational efficiency.
Not only does this give you the ability to understand your last mile operations more comprehensively—it also gives you another chance to demonstrate transparency to your clients. When they feel like they know what's going on behind the scenes, they're more likely to feel taken care of.
Better Collaboration
3PL companies with automated processes can also increase collaboration among internal and external stakeholders. This ultimately leads to more reliable on-time delivery and faster on-boarding of suppliers. The quicker you can integrate new partners and new customers, the faster you can build their business and increase profitability. When choosing between 3PL software options, the ease of integration and onboarding for new clients should be of paramount importance.
Faster Troubleshooting
A modern 3PL solution not only increases visibility across processes and channels—it also enables logistics providers to spot issues and problems more quickly. These issues can include missing order status information, incomplete delivery addresses, delayed deliveries, and so on. By catching smaller issues right off the bat, you decrease the odds that they'll turn into large issues.
In the end, 3PL firms have a lot to gain from modern 3PL solutions. Aside from lowering operational costs, new solutions also cut down waste and help optimize day-to-day operations. The only question is: which solution is right for you?