Final mile tracking is the ability of fleet operators and managers to track goods from retailers or manufacturers to the end customer. The concept may be easy to understand, but achieving full visibility on the last mile is no mean feat.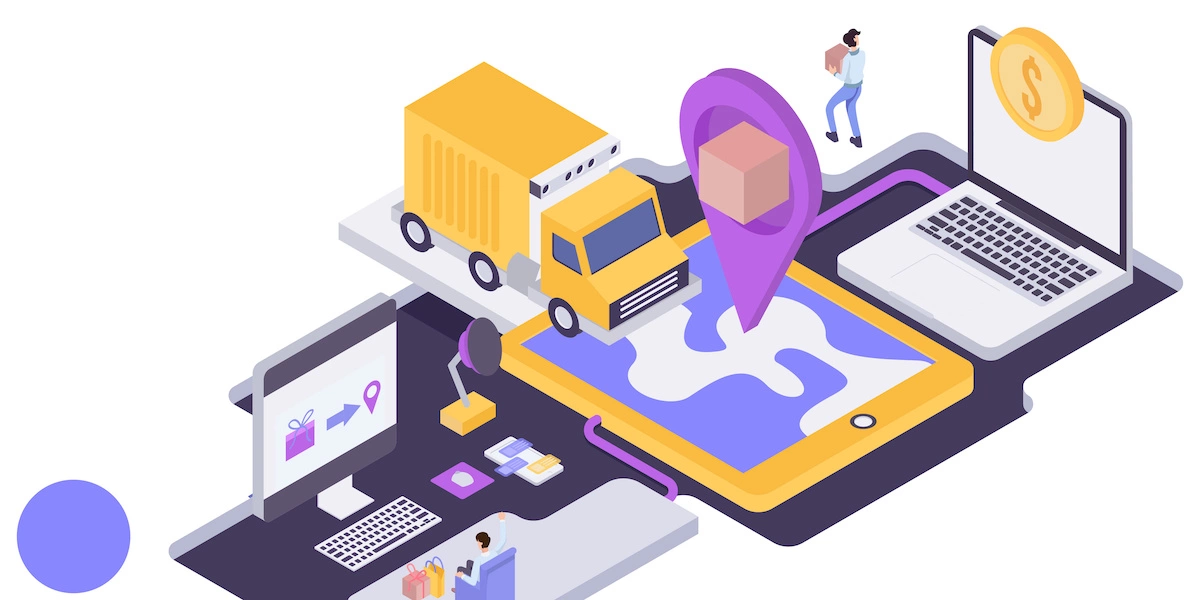 Why? Because the last mile is inherently complex, and different enterprises have different challenges. There is no one-size-fits-all approach to help businesses overcome the complexities of final mile logistics. Once a particular order has made its way into the back of a delivery truck, it is by default basically opaque for the rest of the fulfillment process—and even the tools that are explicitly designed for tracking can sometimes come up short when the final mile is going according to plan.
That's why, in this article, we'll discuss the importance of having full visibility on your last mile operations and how businesses can actually improve their final mile tracking.
Why Tracking the Final Mile Is Important
Technological advancements have made it easier to know where the goods are at any given time. New tools also allowed companies to ditch manual processes and tasks, which are not only time-consuming but also highly inefficient. These tools also enabled companies to have better visibility on the last mile operations via real-time tracking.
Visibility is important for various reasons. For one, the ability to track goods in real time allows businesses to provide their customers with a reliable expected time of arrival and notifications about their orders. Offering this to consumers increases customer satisfaction.
On the other hand, a lack of visibility means real consequences for businesses. The inability to track fleets and drivers hampers your ability to proactively mitigate customer service-related issues. In this scenario, you might see your operating costs increase even as you miss out on revenue opportunities.
Here are some of the benefits of real-time last mile tracking:
Better asset and time management:

Many fleet operators make the mistake of adding more drivers or buying additional delivery vehicles to handle bigger order volumes. Real-time tracking allows fleet managers and dispatchers to better understand what's happening on the day of delivery, meaning that they can more effectively manage the entire last mile. Thus, drivers get to accomplish more tasks as their managers and dispatchers can send them proactive route updates and adjustments that reflect changing delivery conditions—all of which would be impossible if you didn't know the status of each order at all times. In this way,

full visibility

enables businesses to maximize drivers' time and delivery assets.
Improved customer satisfaction: Consumers don't like surprises when it comes to deliveries. They demand the ability to know where their packages are without having to call the customer service team. Consumers also want to be informed ahead of time if there are possible delays to the deliveries. Simply put, last mile tracking helps businesses satisfy these consumer demands.
Cost Savings: Last mile deliveries account for a large chunk of any company's shipping costs. Eliminating inefficiencies in last mile logistics can help businesses cut down on operating costs. For instance, if you're tracking the final mile in real time, you can take steps to ensure that the customer is actually home when the driver is scheduled to arrive at the job site—this reduces not-at-homes that would otherwise result in extremely costly failed deliveries.

Steps to Improve Final Mile Tracking
If the benefits listed out above sound appealing, it's never too late to invest in visibility. Here are a few concrete steps to improving your last mile tracking:
Step 1: Identifying Pain Points
It's hard to fix processes without identifying the problem areas. As such, enterprises must do some real digging to identify the pain points in the last mile operations. Executives must meet with their internal department heads, third-party logistics (3PL) providers if any, and key employees to figure out the most pressing issues that are preventing them from achieving visibility. From there, you need to go further by identifying the root cause of these problems and identifying which specific technology, tools, and processes must be changed, upgraded, or replaced to solve them.
Step 2: Defining Business Goals and Expectations
Before you make any technology or operational decisions, you need to identify your business goals and what you hope to achieve in the next few years before creating an action plan. This might involve asking yourself the following questions:
How do you plan to turn specific aspects of final mile tracking into measurable ROI?
What specific last mile pain points are you targeting with your new initiative?
What are the goals of your customers and what can you do to help them reach them?
Answering these questions will help you clarify your strategy and determine who should be responsible for them within the business.
From there, set a deadline for each goal they have identified and keep track of progress. Talking to employees will help in determining which new technology or tools are needed to help them achieve their identified goals.
Step 3: Investing in Reliable Technology
It's not enough to identify business goals and create an action plan. Equally important is to find and invest in the right technological tools that will help you achieve full visibility on the final mile.
There are plenty of last mile tracking solutions on the market with different price points. Businesses must choose carefully by looking at the already identified pain points and reviewing the company's requirements and goals. You can read more about how to choose the best fleet management software.
Step 4: Improving Communication with Customers
Improving the communication to customers is essential in making the most out of the final mile visibility.
For example, if one of the delivery teams experiences a delay, then it should be visible not only to the internal teams but also to the receiving customer along with more information like the additional time to be added to the original delivery estimate.
Improving communication with the customers will cut down the number of calls the customer service team receives since customers will be informed of delivery status via automatic updates. Plus, allowing open communication between customers, drivers, customer service teams, and dispatchers helps cut down the number of missed and failed deliveries.
Step 5: Continuously Evaluating and Improving Performance
One can never improve something if it's not being measured. That's why you need to identify crucial key performance indicators (KPIs) related to visibility and track them over them. It's important to maintain regular scorecards and communicate them to employees involved.
Enterprises cannot afford to be complacent and fail to monitor performance and find ways to improve. Otherwise, a large portion of your efforts in identifying pain points and the investments in technology could go to waste.
In the end, final mile tracking isn't just a buzzword. It's a goal that's worth achieving if you want to get a leg up on the competition.