E-commerce sales are at an all-time high, as more shoppers headed online for their needs because of the COVID-19 pandemic. Brick and mortar stores that had no plans of offering online shopping prior to the pandemic found themselves accelerating their shift to the digital world—which meant increased demand for third party logistics.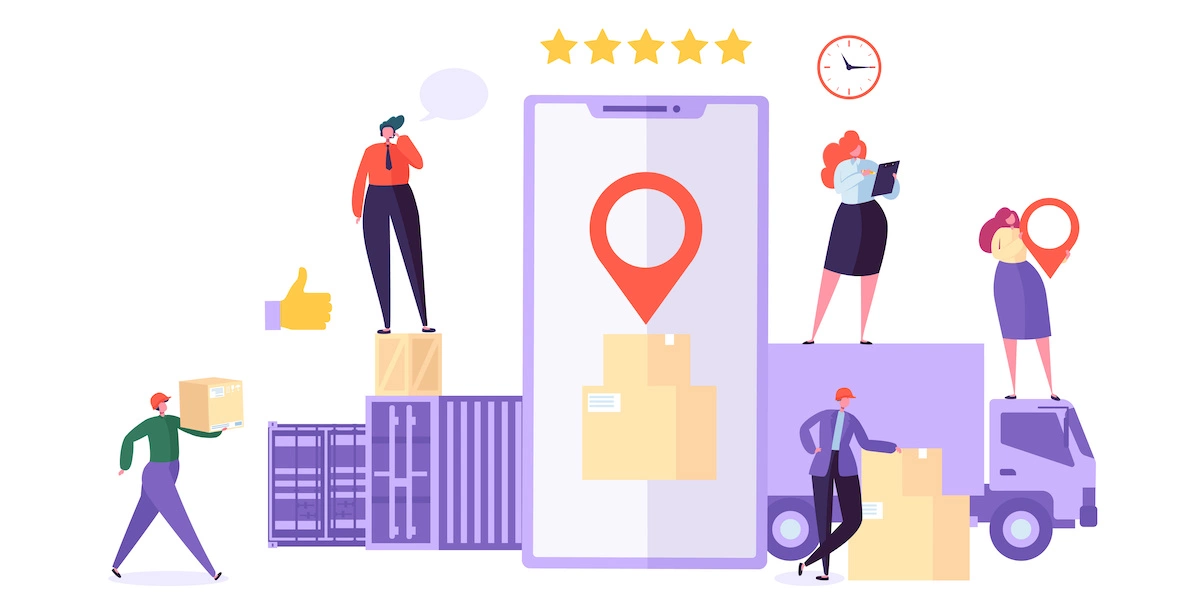 Many companies weren't prepared for the sudden shift to e-commerce. Nor were businesses that already had an online shopping component necessarily prepared for the sudden influx of orders. To meet consumers' needs of shopping at the comforts of their home, businesses had to engage the services of third party logistics (3PL) providers. It's safe to say that there is a higher demand for 3PLs than ever these days.
Not all 3PL companies, however, are well-versed in the current market and consumer demands. Accuracy, quality and speed of on-time deliveries are crucial to remaining competitive, but providing those things requires you as a logistics provider to have the right tools and technology. In this way, effective last mile carrier tracking is one of the keys to meeting the increase in order volumes and keeping clients happy.
The Last Mile Problem
Last mile logistics is usually the most problematic, inefficient, and expensive part of the supply chain. The final mile accounts for a large percentage of the overall transportation costs for any business. Though 3PLs specialize in delivery and logistics, they're not necessarily immune to the problems that plague other last mile operators.

For years, businesses have been trying to optimize their last mile delivery operations. But ensuring efficiency across the last mile is more crucial than ever as the e-commerce industry grows faster than expected and businesses face more challenges in their supply chain. No matter what size or shape your company is, you need to make the most of your delivery capacity and provide great experiences to your end customers. Without a high degree of visibility into what's happening on the day of delivery, this simply isn't possible.
How Last Mile Carrier Tracking Helps 3PLs
Visibility (specifically in the form of last mile carrier tracking) helps 3PLs meet demands—whether those are the demands of the client or the end-customers. Real-time tracking enables better communication throughout the supply chain, even when you're not using in-house assets and drivers.
This is just about 3PLs gaining control over their own operations. As you can imagine, it's important to have visibility between shippers and their 3PL partners. Open communication, transparency, and visibility between a logistics provider and its customers are an absolute must, but if you can't see where your carriers' trucks are at any given moment, you can't facilitate that level of transparency.
Agility and flexibility are important in the current business environment as well. For retailers, this means shipping goods of various weights, packaging, and sizes. Plus, you need to consider reverse logistics. Luckily, with new last mile carrier tracking solutions and 3PL freight software, 3PL firms can solve the underlying lack of visibility and transparency that plagues most supply chains.

How? There are a few distinct ways:
Real-time visibility
Having real-time visibility over drivers allows fleet managers to see where their drivers are and what they are doing. The ability to monitor drivers helps optimize the use of the company's resources and control expenses by way of improved last mile management in general and delivery exception management in particular. With better visibility, you spot problems ahead of time and work proactively to address them without significant added expenses. This can help 3Pls increase levels of customer satisfaction and cement their relationships with their clients.
Equally important: real-time visibility enables fleet operators and managers to resolve pain points in real-time. If you can immediately see status information, delayed loads, delivery vehicle breakdown, failed deliveries, etc., you can enjoy an easier and quicker way of anticipating and resolving problems that may arise. This can actually make life easier for your carriers, since they aren't scrambling to figure out the best path forward when something goes wrong.
Better collaboration
Logistics providers that automate their processes and systems can improve their collaboration with their clients and carriers alike. 3PLs can onboard new clients and carriers faster and more efficiently while optimizing on-time deliveries for existing customers. The quicker 3PL providers can integrate new clients, the faster they can build a strong brand and ultimately increase their profits. And by integrating new carriers more easily, 3PLs more easily weather capacity crunches.
Additionally, the more streamlined collaboration also means better risk management. Even the most seasoned logistics specialist cannot accurately predict natural disasters or weather disturbances and their effects. Aside from improving efficiency, having close communication between 3PLs and their partners enables both parties to plan better for unforeseen scenarios.
KPI tracking
3PL carriers are the customer-facing team of retailers and are assigned the task of delivering packages correctly and on time, providing useful and accurate updates, and completing all delivery requirements. Tracking and visibility on carriers helps logistics providers measure key performance indicators (KPIs) more consistently. Generating KPIs regularly offers logistics providers insights on whether they are meeting their agreed SLAs with their clients and how much their inefficiencies might be costing them.
Important KPIs like on-time delivery rates reveal trends and patterns, which the 3PL managers can then use to determine and address the pain points in their operations.
Customization
In the past, e-commerce fulfillment was measured according to speed—the quicker the products were delivered to the end-consumer, the better. These days, online retailers prefer to customize their delivery services to differentiate themselves from their competitors. This requires personalizing the delivery experience to increase customer satisfaction and boost customer loyalty.
Much of the responsibility of offering customers a personalized delivery experience falls on 3PLs and their carriers. Having a last mile carrier tracking solution allows you to offer a great delivery experience to all end customers. By offering customers real-time status updates and accurate expected time of arrivals (ETAs), among other things, you can craft elevated delivery experiences that will improve retention across the board.
The last mile delivery is complex, which is why many businesses outsource this leg of the supply chain to logistics providers. But without carrier tracking, even 3PLs have a hard time ensuring timely, accurate, and cost-efficient deliveries to end customers. In the end, a last-mile carrier tracking software can help 3PLs dazzle their clients and win more contracts.