Fleet management, as its name suggests, is concerned primarily with commercial vehicles and asset management. It's about following the defined processes and using technological tools and solutions to manage fleet operations.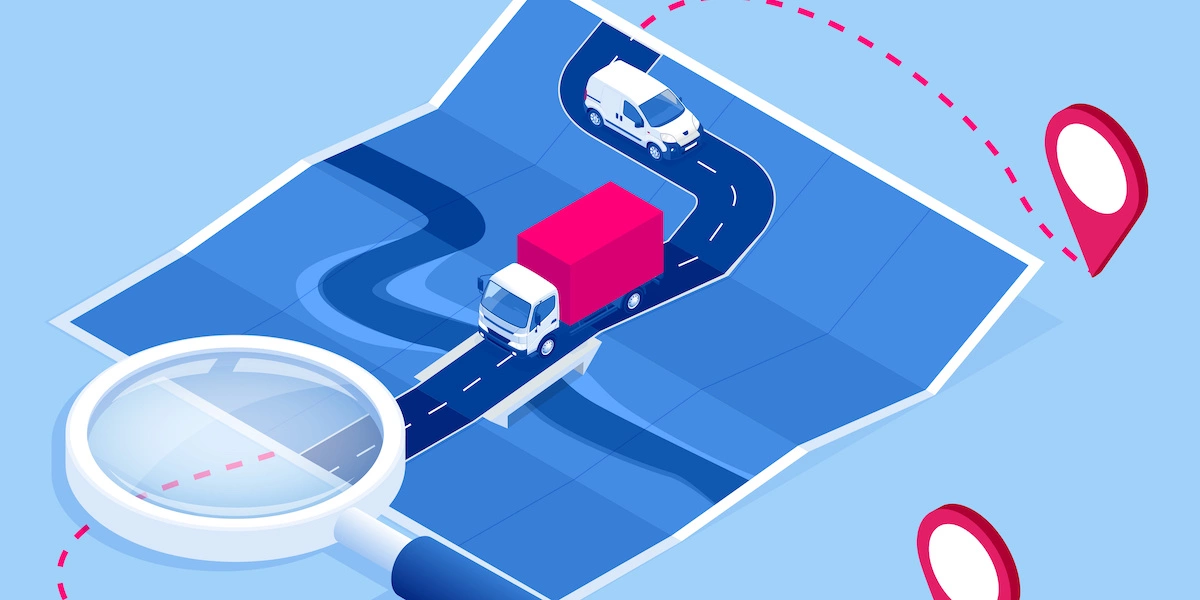 The goal of any fleet manager is to cut down operating costs and improve profitability. This can entail a lot of complexity, and often involves processes like asset utilization, vehicle tracking, dispatching, vehicle and asset maintenance, driver management, and compliance with regulations.
Given all that complexity—all those variables and moving parts—it's hard for any fleet manager to oversee fleet operations without the right solution. Investing in the best fleet vehicle management system possible can not only lessen burdensome tasks, it can also provide your company with benefits that extend beyond the strict purview of fleet management. In this article, we will discuss how truck fleet management software works, its many potential advantages, and what to look for if you want the best solution for your needs.
How Fleet Management Software Works
Fleet management software is a generic term for a centralized set of tools enabling businesses to monitor and manage their commercial fleets. Businesses with commercial vehicles need visibility into their operations—which is why fleet management solutions are generally designed to arm fleet managers with the right tools to manage their delivery assets and delivery operations efficiently and effectively.
Businesses across numerous industries rely heavily on fleet management software to automate processes, improve last mile performance, reduce costs, gain real-time visibility on drivers and assets, and comply with government regulations.
These solutions often come with a telematics device that is connected to the onboard diagnostics port of each vehicle. The telematics device is responsible for gathering vehicle-related data like distance traveled, vehicle location, fuel usage, harsh braking, idling, and rapid acceleration, to name just a few.
The data collected by the telematics device is then transmitted to your online fleet management dashboard. Your solution then organizes the gathered data sets to help fleet operators and managers run fleet operations more smoothly and economically.
Of course, the best vehicle fleet management system is about more than just GPS fleet tracking—it should instead be integrated with a larger slate of delivery management tools to enable a holistic approach to boosting last mile performance and gaining much greater visibility into deliveries.

Benefits of the Right Vehicle Fleet Management System
Plenty of companies are already using a vehicle fleet management system to increase their visibility and to comply with Federal Motor Carrier Safety Administration (FMCSA) regulations.
These businesses may already be reaping the benefits of implementing these solutions—e.g. more efficient dispatching, automation of processes, and improvement of fleet safety—or they may need to find a solution that more effectively speaks to the needs of modern delivery operations. Simply put, the right solution for your organization should be able to provide you with the following benefits:
Process Automation
For businesses, time is money. That's why fleet software systems should enable companies to ditch manual and repetitive tasks and replace them with automated processes. Automation lets enterprises cut down on operating costs and minimize administrative burden so employees can focus on high-value tasks.
Ideally, your fleet and delivery management technology would help make sure that dispatchers no longer need to call drivers regularly to ask for location and status updates or expected times of arrival (ETAs). The solution should also make it easy for fleet managers to locate trucks, assets, equipment, and via real-time tracking capabilities.
From there, software should automatically gather and centralize fuel receipts, hours of service (HoS) logs, driver behavior reports, and much more—ultimately reducing the manual effort involved in each of those tasks.
Improved Driver Safety
Accidents are always costly. Data from the FMCSA showed that an average accident that resulted in injuries cost fleet operators anywhere between $90,000 to $200,000. Plus, insurance costs also increase when drivers are constantly getting into accidents.
That's just the monetary cost—which is obviously secondary to the health and safety of the human being behind the wheel. There's also the damage to one's brand due to drivers' poor and unsafe driving behaviors. Drivers, after all, are moving advertisements for your enterprise.
A vehicle fleet management system should help keep drivers safe by allowing managers to identify the driver performance issues and immediately correct any dangerous driving habits. Managers should also be empowered to create a tailor-fit training plan for specific drivers or usual poor driving behaviors, and record past driving performance to monitor drivers' improvements.
Better Customer Service
Simply put, you're always striving to please the customer. That's a given for any business regardless of their industry. Just how important is keeping customers happy? One recent study showed that a five percent increase in customer retention translates to a 25 percent increase in the company's profits.
Luckily, fleet management systems can help keep customers happy despite their increasing demands. The best solution can help in route planning and optimization, for instance. Tracking drivers in real-time is also useful in providing customers with accurate ETAs—and with spotting delivery exceptions early enough to manage them proactively. Simply put, the best fleet management software is one that provides real-time updates to customers on the status of deliveries and alerts them of any possible delays in the delivery.
Increase Profit Margins
Fleet operators could see their operating costs spiral out of control if they fail to manage assets correctly. That's why your fleet management solution should help you cut down operating costs and increase profitability in several ways.
For one thing, the software should help spot unnecessary idling and other causes of high fuel consumption, thereby reducing fuel wastage. Plus, tracking vehicles and assets in real-time also prevents misuse and the likelihood of theft. Real-time monitoring of fleets also enables companies to increase and optimize the utilization of vehicles and equipment so more jobs can be completed with fewer assets and employees. And all this is before we get into things like improved customer and driver retention.
In the end, fleet software is a tool that every fleet operator and manager must have to manage fleet operations efficiently and effectively. Ultimately, the best fleet management software helps businesses remain competitive by eliminating inefficiencies, cutting down operating costs, and increasing repeat businesses.