Retail giants like Amazon and Walmart have dramatically changed shoppers' expectations. And the effects aren't just limited to parcel delivery—even big and bulky or other scheduled delivery scenarios are higher stakes than ever. Previously, consumers were content as long as they received their orders roughly on time. Those days are gone now since customers expect fast, reliable, and accurate delivery. They also demand more choices and the ability to track their orders easily even from smaller retailers and other businesses.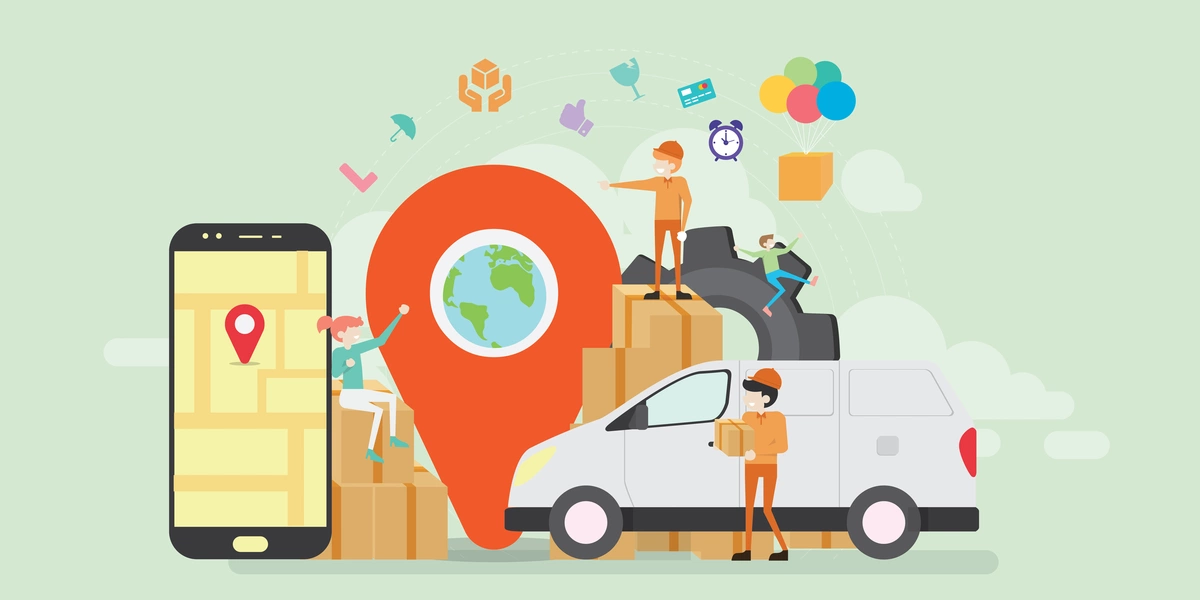 The best way for businesses to meet these expectations is to invest in the right delivery management tools. Here's how smart technological tools can help your business offer an excellent customer delivery experience.
Visibility for Customers via Delivery Management Tools
Before the Amazon Effect took hold, customers would typically receive a static tracking number, which they would provide to customer service agents when inquiring about the status of their order. This led to a ton of inbound calls from customers wondering where their orders were and a lot of anxious customers worrying about their delivery status.
Nowadays, shoppers want the ability to track their orders on their own using their computers mobile devices. It's now imperative to offer customers an easy and convenient way of checking the progress of their deliveries without calling in to your customer service team—and that's exactly what the right delivery management optimization tools can provide.
Customers want to feel empowered by having more control of their delivery experience. Delivery management tools that can offer more visibility to delivery stakeholders—from fleet managers and dispatchers to—can give customers that feeling of empowerment while reducing phone time and manual tracking effort for your back-office staff.
The right solution can provide customers with accurate expected times of arrival (ETAs), allowing them to better prepare to receive their orders or view any possible delivery delays ahead of time. The result? Fewer not-at-homes, fewer phone calls, and greater customer satisfaction.

More Delivery Options
Different customers have different wants and needs. Some might need same-day deliveries while others are willing to wait a couple of days to receive their orders if you promise to deliver on time. If you have the tools to power a wide variety of options, you can give customers more control over the delivery experience without letting costs skyrocket.
Your delivery management tool should help in increasing your last mile operational efficiency so you can offer customers more shipping options. How does a last mile delivery system make this possible? By starting with route optimization to ensure that drivers are maximizing their capacity each day. Not only does this have the potential to decrease the lead time for fulfilling new orders, it also helps you reduce operating costs (since you're traveling fewer miles per order), giving you more flexibility around orders with more rapid turnarounds.
Added Convenience for Customers
Aside from more delivery options, customers also expect more convenience. One survey revealed that convenience is one of the top three things that consumers value in customer experience. It's not enough to provide shoppers with fast deliveries—they also want the ability to choose the time of arrival.
Allowing your customers to pick the date and time of the delivery can do wonders for your operations. For one, it allows customers to choose the most convenient time so they can plan to receive their orders. Plus, you lessen customers' worry about missing the delivery when the driver arrives.
The right delivery management software allows customers to pick the time of day for their deliveries. Look for a software solution that offers convenient self-scheduling via capacity aware options presented to customers. For this to really work as intended, of course, the self-scheduling message should come as part of a larger customer communication cadence that helps you curate last mile delivery experiences that meet your customers' needs.
Two-Way Communication
Effective communication is crucial to providing high-quality customer service and gaining the trust of customers. Likewise, your employees represent your brand, and their failure to communicate in a timely and efficient manner will reflect poorly on your business. That's why it's imperative to ensure that drivers can easily update customers when they're starting their routes or when a given customer is the next stop.
It's crucial to empower drivers by equipping them with all the needed tools to build trust and rapport among your customers. This might involve a driver mobile app that connects seamlessly with your central last mile tracking and customer communication functionality.
The mobile app for drivers is what helps delivery teams perform their jobs more efficiently. Through this app, drivers can access needed information about their tasks and communicate with office-based employees.
By the same token, your technology should empower two-way communication between dispatchers and customers. If, for instance, a customer has a last minute request or needs a specific piece of information about a particular delivery, the ability to communicate rapidly via instant message can be extremely valuable.
Automatic Updates and Notifications
Customers need to be reminded of the upcoming delivery even if they were the ones who chose the time of the delivery. Sending them notifications before the driver drops arrives is an effective way of ensuring that customers don't miss the delivery.
Likewise, sending email reminders or SMS messages a day before the delivery date will help you cut down the number of missed deliveries. You can also create an excellent delivery experience by sending notifications early and often throughout the fulfillment process. Unfortunately, manually sending notifications is burdensome and time consuming.
That's why your delivery management app should allow you to customize and manage automatic notifications for customers via email, text, phone. This way, you can automate all customer notifications and alerts. Ideally, these alerts could even contain your company's branding so that customers associated high-touch deliveries with your organization.
At the end of the day, delivery management tools are beneficial in achieving high customer satisfaction. Why? Because they allow you to offer more delivery options, reduce delivery costs, boost visibility on orders, send real-time alerts, and communicate effectively. Without the right tools, your businesses will have a hard time satisfying modern customers' demands.