There are plenty of moving parts in fleet management, and without the right fleet management tool, fleet managers are blind to many aspects of fleet operations. That's why the key to achieving complete real-time visibility into fleet operations is to invest in the right fleet software.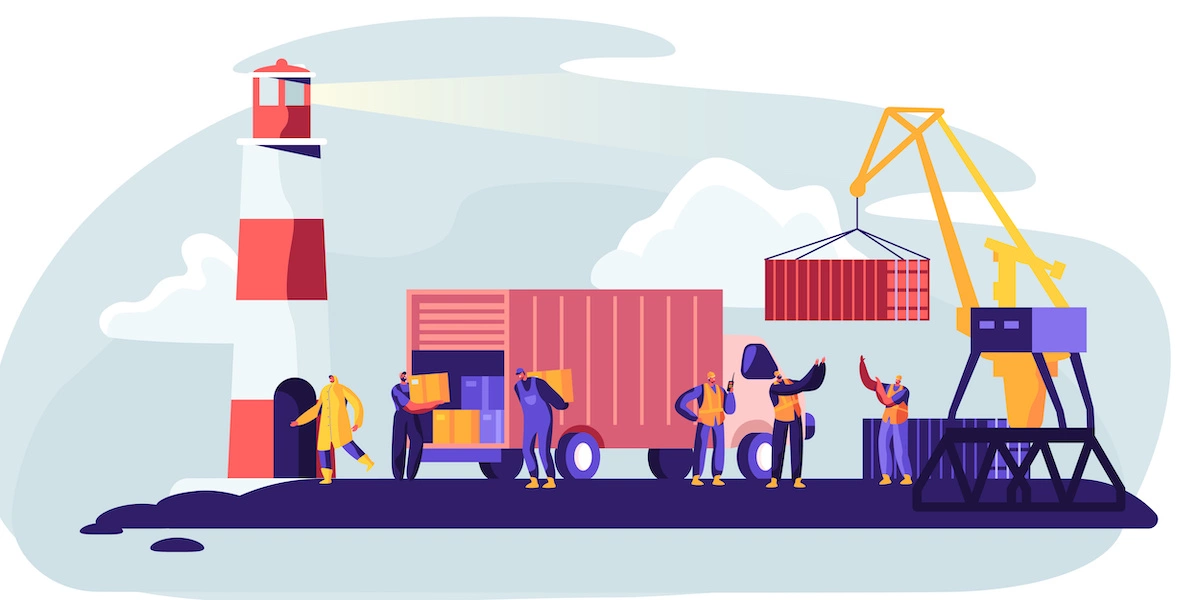 Fleet management software offers companies data-driven insights regarding Hours of Service (HOS) compliance, GPS vehicle tracking, vehicle maintenance, safety, and other actionable data on fleet operations. The software is primarily designed to help fleet managers automate processes, streamline workflows, and improve operational efficiency. In this way, you can reduce costs and improve profitability—if you can find the right fleet management solution.
Choosing the Right Fleet Software
It can be hard to choose the right fleet software given the many choices available on the market. You need to pick one that's intuitive and easy to use and is jam-packed with features. Below are some of the features that the software should offer:
Route Optimization
Optimizing routes is one of the best ways to reduce operating costs, as it can maximize the use of drivers' time and vehicles' capacity. Fleet routing software calculates the most time- and fuel-efficient routes by analyzing the past performance of route plans and by factoring in different variables affecting delivery time. This feature also helps you generate accurate estimated time of arrival (ETA) for stop, which can have a huge impact on both customer experience and last mile delivery performance.

GPS Tracking
Tracking drivers in real-time is possible if you have software with a GPS fleet tracking feature. GPS trackers enable fleet managers and dispatchers to locate vehicles, e.g. by showing drivers' locations on a map. This eliminates the need for dispatchers and managers to call or text drivers to ask for their locations.
You should choose a solution that can provide real-time visibility while allowing managers to establish geo-fences and receive real-time alerts when a delivery vehicle either enters or exits any of the predefined off-limit zones, or when any other specified delivery exception arises.
Vehicle Maintenance Management
Businesses lose a considerable amount every time a delivery vehicle has to be taken off the roster for unexpected repairs. Vehicle downtime is inevitable, but you can minimize its impact by anticipating and preparing for downtime. Those that are caught off guard by vehicle breakdown tend to lose both time and resources. After all, unexpected downtime is more expensive than the usual costs of maintenance and replacing parts, in part because it can also cause delayed deliveries. As such, a solution that can help fleet managers see when a vehicle is due for preventive maintenance according to mileage or last service check can be highly beneficial.
HOS Compliance
Commercial fleets have numerous regulations to comply with. Having a fleet management app is one seamless way of ensuring 100 percent compliance with regulations, e.g. the HOS rules that put a cap on the number of continuous driving hours allowable for your drivers.
Fleet managers must have accurate record-keeping of all drivers' hours to prevent getting fined or worse, losing their license to operate. Luckily, you can use registered electronic logging devices (ELDs) that are hardwired into your trucks. The ELDs will then transmit data such as the vehicle's speed, how long the engine has been running, and other diagnostic info in real-time—in addition to automatically tracking driver hours of service.
Vehicle Idling and Fuel Consumption
For most fleets, fuel accounts for their biggest expenses. That's why you need fleet software that can help in identifying areas for improvement in fuel management. Your solution should allow fleets to monitor and minimize vehicle idling time. Long idling times, after all, are incredibly costly for fleets in terms of vehicle maintenance, environmental impact, and fuel consumption.
Driver Safety
Ensuring drivers' safety is one of the priorities of a responsible fleet operator and manager. As such, a fleet management solution that helps in identifying and preventing the leading causes of road accidents is a necessity. Your solution must provide fleet managers with complete, real-time visibility on driver behavior such as aggressive driving, harsh braking, and overspending.
Ease of Use
Employees, including drivers, are naturally opposed to major changes. That's why you need to choose a solution that is easy to use and install. Businesses invest in fleet management tools to increase operational efficiency and to save time—but choosing a solution that's difficult to use will increase resistance among drivers and can even slow down drivers' adoption of the solution. In other words, if your solution is too complex to be used easily, you're basically defeating the point of the solution.
Integration
Fleet software that integrates easily with other enterprise systems can help ensure access to complete information. The right solution will make it easy for fleets management processes to integrate with other solutions like HR software, invoicing, payroll, and other systems. This way, executives and managers will have a consolidated view of all fleet operations data so they can easily make data-driven decisions.
Data-Driven Insights
The right fleet management software will provide plenty of useful data. However, an influx of fleet-related data that is hard to understand can overwhelm even the most seasoned fleet managers. That's why it's necessary to choose a solution that allows fleet operators and managers to easily digest and interpret key data.
A must-have solution has a dashboard offering a view of driver hours and vehicle health data, as well as customized alerts when drivers engage in unsafe driving practices. The dashboard should be user-friendly and intuitive, with charts and tables that allow you to organize your data in a way that offers the maximum amount of value and insight.
Businesses can ease the burdens of fleet managers while maximizing productivity and lowering operational costs at the same time. How? By adopting a fleet management tool that improves fleet safety, compliance with regulations, driver monitoring, route optimization, and last mile visibility. It's just a matter of choosing a solution that's intuitive, easy to use, and can easily be integrated with other solutions.