Fleet management challenges come in various forms, and modern fleet managers need to arm themselves with the best tools and resources since. Technological tools—such as truck fleet management software—that enable smarter routing, dispatching, tracking, and analyzing of the last mile are increasingly key to overcoming fleet-related challenges.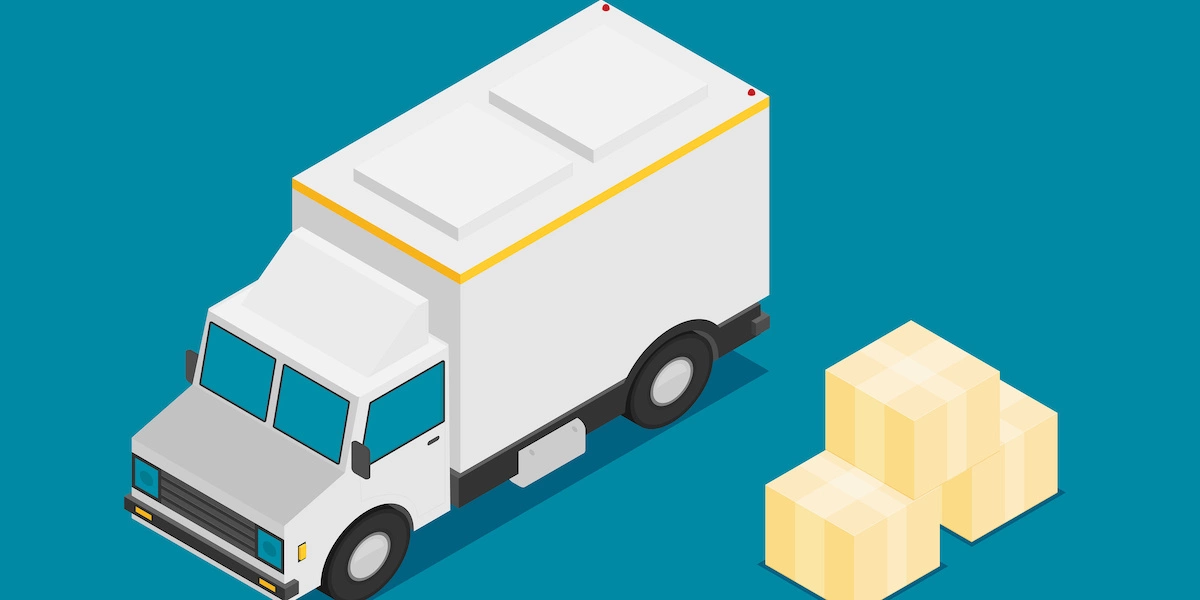 At a very high level, businesses need to ensure operational efficiency and fleet safety at all times. Managing fuel consumption, driver safety, exception management, and fleet expenses are all part of a fleet manager's job—but managing all these aspects of fleet operations can be burdensome or even impossible if one doesn't have the right resources.
That's why truck fleet management software equipped with automation, visibility tools, and more is key to overcoming operational challenges. Below are some best practices for effective fleet management using fleet management software.
Truck Fleet Management Software Best Practices
1. Leverage the Right Fleet Management Technology
A business is only as good as the tools it has. To effectively manage fleet operations, you need to invest in technological solutions that can, e.g., store essential data and analyze fleet operations so fleet managers can spot trends and patterns affecting fleet productivity. Likewise, it's essential to find advanced software that allows you to integrate with other enterprise solutions seamlessly. You can learn more about how to select the right fleet software, but suffice it to say that fleet managers without the right fleet management solution will just end up getting frustrated.
2. Ditch the Conventional Processes
We're deep into the digital age by now, which means modern businesses truly need to transform to keep up with the times. Fleet management specifically requires ditching paper maps, spreadsheets, and other vestiges of manual processes.
Manual processes are inefficient. Physical logs are far from the optimal tool to use to update and record massive quantities of data, and absolute reliance on spreadsheets makes it more challenging for fleet managers to route, dispatch, and track their deliveries—to say nothing of handling complex data sets.
Those who still rely on conventional processes are spending too much time getting work done and often end up having to re-do the work. In contrast, the right truck fleet management software makes workflows more efficient and cuts out manual effort wherever possible, increasing your fleet's overall productivity.
3. Implement Real-Time Tracking
The right fleet management solution allows dispatchers and fleet managers to track their drivers, vehicles, and equipment in real-time via telematics and GPS devices. Tracking helps ensure that drivers are following route plans and are spending their hours productively.

Telematics devices can be integrated easily with advanced fleet software systems. These devices then transmit information from the vehicles to your dashboard instantly, allowing managers to have better control of every area of operations in a single platform. Here, the quality of your dashboard is crucial—in an ideal world, you'd be able to see the status of every truck and every order from a single screen, easily spotting exceptions and drilling down to details for each delivery as needed.
Real-time tracking can also help fleet managers stay informed on driver behavior, e.g. harsh braking, cornering, exiting the geofence, etc. In this way, monitoring fleet operations in real-time empowers fleet managers to be more proactive.
4. Automate Data Integration and Reporting
Spending many hours recording data is inefficient. Luckily, the right solution can give you the tools to collect and analyze data from up and down the delivery chain automatically. Here, it's helpful to ensure that your drivers are equipped with a streamlined, easy-to-use mobile app that prompts them to update their statuses at every stage of the delivery.
The right fleet monitoring solution should enable easy data collection and organize gathered data in a digestible and concise way. Fleet managers should be able to configure reports and aggregate all key performance indicators (KPIs) to share with stakeholders.
It should be easy to generate reports using whatever software you adopt—ideally, managers should only need to click a few buttons to schedule reports to be delivered to their emails. Here, the ability to cross data flows between different solutions (e.g. your WMS and your fleet management solution) will make life a lot easier, providing better visibility beyond the delivery team.
5. Optimize Cost Per Delivery
Fleet managers always need to make sure that their operations are within budget, which means that the right solution will help fleet managers to make cost-effective decisions.
This is easier said than done. Fixed costs that need to be grappled with can include licenses and permits, lease or loan payments, taxes and fees, insurance and registration, and asset depreciation. On the other hand, variable expenses can include maintenance, fuel, tolls, and parts and labor, to name a few.
Here, the most important starting point is the ability to automatically measure cost-per-case or cost-per-delivery to gain a clear understanding of your operating costs and your overall efficiency. From there, you can take a targeted approach to right-sizing your fleet expenses, e.g. by focusing on boosting capacity through route optimization, cutting out phone calls via automated texts, etc.
6. Improve Communication
Keeping everyone from drivers to dispatchers to end customers on the same page can be a huge challenge. But modern software and mobile applications are great tools to ensure effective communication. A driver mobile app can allow dispatchers, fleet managers, and drivers to communicate effectively and quickly. Drivers get their work assignments, route plans, and other task-related information through their phones while managers can track drivers' activities and locations via their mobile devices and send information to drivers quickly. This communication workflow also needs to include texts, emails, and calls to the customer to ensure that they know when to expect the delivery to arrive. In this way, you improve the delivery experience from their perspective and decrease the potential number of disruptions impacting your operations.
Not all fleet management systems offer the same benefits to businesses—but it's getting harder and harder to overcome delivery challenges without the right tools. Whether it's keeping expenses within budget, tracking vehicles and drivers, or automating processes like route planning and dispatching, the right solution will offer features to help increase productivity, reduce operating costs, and ultimately grow your business.