Efficient and organized delivery operations are crucial in cutting down last mile delivery costs. Ensuring operational efficiency in the last mile is necessary to remain competitive in the current business landscape—but as anyone reading this can likely attest, this is easier said than done.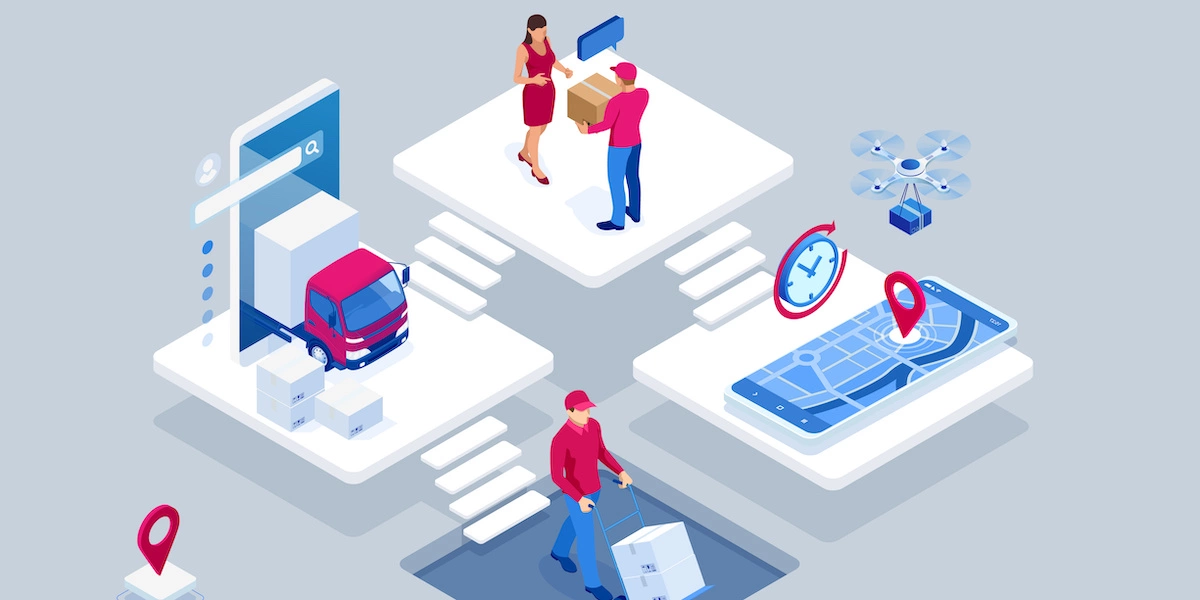 Last mile delivery is inherently complex, and even tech-savvy businesses often have difficulties overcoming these complexities. Aside from incurring high operating costs, these difficulties can lead to also losing customers due inefficient final mile operations. In a nutshell, that's why modern businesses need to invest in the right fleet management solution.
How a Fleet Management System Can Help Cut Down Costs
A fleet management solution can offer fleet managers real-time visibility over their drivers, automated route planning, and dispatching, among other benefits. All these help reduce operating costs. Many fleet managers these days are relying on these solutions to ensure efficient last mile operations.
Here's how a fleet management system can help reduce operating costs:
Process automation
Businesses that are relying on manual processes are wasting time and resources. Fleet software can help by allowing enterprises to ditch the conventional methods and automate work processes to track driver performance and behavior, monitor assets, track order statuses, communicate with drivers and customers, and more.
Route planning and optimization
Too many businesses are still relying on manual methods of route planning, which typically involve long hours, spreadsheets, maps, pens, and papers. This outdated method is not only time-consuming but also drains your business' resources.
That's why the right fleet management solution automates the route planning process. This means human planners will only spend a few minutes finding the optimal routes rather than spending many hours poring over maps and spreadsheets. As you can imagine, this saves the business money more or less immediately.

For field employees, particularly delivery teams, route planning and optimization features also mean less driving time, a reduction in unnecessary miles, and lower fuel consumption.
With route planning and optimization features powered by advanced algorithms, you can find the most cost-effective routes—taking into consideration not just the route but other delivery factors like delivery windows, weather conditions, vehicle capacity, traffic patterns, driver speed, and so on—more quickly than ever.
Auto dispatch and scheduling
Manually matching drivers with delivery jobs often result in poor asset and resource utilization. Delivery vehicles that run beyond their capacity lead to disorganized loading, which then slows the driver down and wastes money and resources. On the other hand, delivery vehicles that are always running under capacity are also wasting fuel.
The right fleet management system automates dispatching and scheduling, by finding and assigning the best-suited drivers, vehicles, and assets to the right jobs. This kind of automation eliminates the problem of trucks running under or over capacity, helping you make the most out of your assets' capacity and drivers' hours.
Real-time visibility
To ensure efficient fleet operations, managers must know where the drivers and vehicles are at any given time, just as they need to know the status of every order that's out for delivery. Keeping track of fleet operations in real time may sound simple, but it is, in fact, difficult without the right tools.
Fleet management software automates fleet monitoring via real-time GPS tracking. Real-time fleet vehicle tracking offers fleet managers more visibility over their drivers and assets. It also helps fleet managers spot driver behavior that is driving costs up such as speeding, unsafe driving practices, excessive taking of breaks, or unnecessary idling.
Ensuring that drivers follow safe driving practices also reduces insurance premiums and vehicle downtime—further optimizing your total fleet costs.
Driver retention
Year after year, trucking and transportation industry players cite driver retention as one of their major concerns.
Luckily, the right software addresses the problem of high driver attrition by helping drivers become more efficient at their jobs. Efficient route planning allows drivers to focus on the road instead of navigating maps to look for the quickest route for each drop-off point, while automated dispatching and scheduling also mean that drivers are assigned tasks that match their skills.
Here, the system should offer an analytics dashboard showing how each driver is performing. This helps fleet managers identify a drivers' weakness and provide the right coaching and training to help drivers improve. Ultimately, this will help you avoid the high costs that come with either hiring new drivers or finding new ways to contract out deliveries.
Two-way communication
Effective communication among all last mile delivery stakeholders is essential in cutting down costs.
Ensuring clear communication between internal teams and end-customers helps provide customers with accurate information regarding their package. The right solution can provide customers with automated alerts and notifications regarding the delivery status. This way, customers' expectations are set properly and they are also informed when drivers are nearby so they can prepare to receive their orders.
By the same token, providing drivers with route plans via a mobile application also minimizes the need for dispatchers to manually provide them with instructions along the way. From there, in-app communication tools can help fleet managers and dispatchers relay any changes on job assignments and route plans without picking up the phone.
Deep insights
Without a management system, fleet managers will have a hard time sifting through massive data sets and making sense of them. Simply put, you need a tool that will enable you to keep track of key performance indicators such as on-time deliveries, success rates, distance traveled, feedback scores, and others.
Fleet management systems should also enable businesses to spot bottlenecks and inefficiencies and proactively address them before problems spin out of control. The insights provided by the solution also aids in identifying opportunities for improvement. Advanced fleet management software organizes data in easy and digestible formats, allowing users to filter data sets as needed and export customized reports so they can be sent to key stakeholders.
Managing last mile deliveries is often burdensome, complex, and costly—especially if you don't have the right tools. Luckily, the right fleet management tool can help reduce operating costs by automating processes, ensuring effective communication, offering real-time visibility, powering and deep insights for more strategic decision making.