Fleet management has many moving parts. And often, fleet managers and others who are responsible for overseeing fleet operations face serious challenges in managing fleet operations seamlessly. There are drivers to monitor, pick-up and drop-offs to plan, operating costs to manage, vehicle maintenance to schedule, and so on.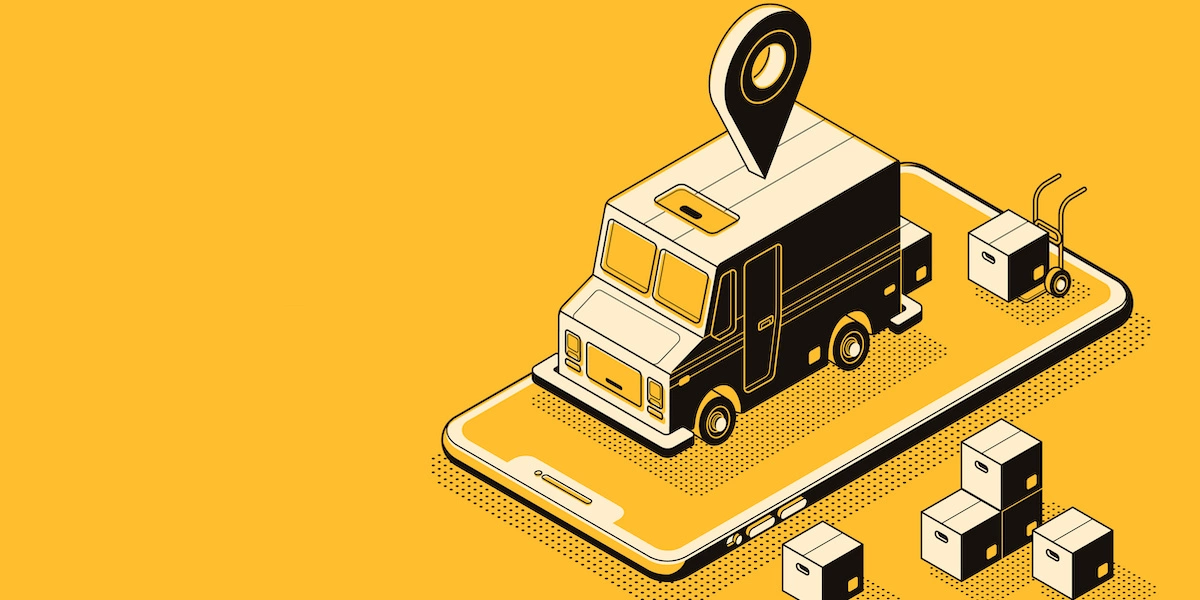 Sadly, many enterprises find themselves looking for strategies to make fleet management more efficient and cost-effective, but to no avail. Here, it's important to realize that sticking to conventional, paper-based methods of fleet management can cause inefficiencies in your operations. Instead, what you need is the right fleet management solution.
What Is a Fleet Management Solution?
A fleet management solution is an application designed to help businesses manage and coordinate vehicles and drivers from within a central system. It enables fleets to minimize costs while enhancing productivity.
The typical solution will have fleet management GPS tracking functions so businesses can gather, monitor, analyze, and store data. With advanced, AI-powered algorithms, your software can then make predictions about routes, ETAs, and other factors.
Generally speaking, your fleet management solution should have these features:
Real-time tracking
Tracking the movements of vehicles, drivers, and assets is possible with the right technology. A fleet management solution should let fleet managers know drivers' locations and activities in real-time, offering detailed views of vehicles on a map. In addition to GPS tracking, you might want integration with a driver mobile app that enables you to track order statuses in real time as well.
Scheduling and dispatching
Efficient scheduling is key to managing large delivery volumes. Automatic dispatching helps in finding and dispatching the most suitable driver, vehicle, and equipment for each delivery job.
Route planning
Fleets must maximize their drivers' time and capacity every day, which is only possible if your routes are optimized. Fleet management software that has an advanced route optimization feature will calculate the fastest and most cost-effective routes by taking into consideration different factors affecting delivery times, from driver speed and skill to historical traffic patterns.

Safety management and compliance with regulations
Aside from ensuring fleet productivity, operators and managers also have to ensure the safety of their drivers and compliance with government regulations such as Hours of Service (HOS) rules. Fleet management software should alert drivers and managers to unsafe or problematic driver behaviors. At the same time, the solution should automatically be tracking HOS (hours of service) so drivers don't exceed the allowable working hours under HOS rules, as well as keeping track of fuel usage on a state-by-state basis to simplify fuel tax payments.
What to Consider When Choosing a Fleet Management Solution
Given the large number of fleet management solutions available in the market these days, selecting one can be a burdensome job. Below are some things to consider when choosing fleet management software.
Your Fleet's Requirements
Determining what your fleet and your delivery operations actually need is the first step in selecting the right solution. After all, different fleets have different business requirements and goals, as well as different strengths and weaknesses.
To find the best software fit for your organization's needs, it helps to identify the pain points in your operations, whether that's excessive fuel wastage or consumption, high driver attrition, excessive idling, or what have you.
After assessing your fleet's requirements, then it's time to pay attention to software features. Look at the software solution's features with the identified pain points in mind. Many times, fleet operators and managers lose sight of the fleet's needs and goals when exposed to the different features of fleet management solutions.
Complexity Level
Some folks tend to get carried away by focusing on what their fleets could be instead of examining their present fleet requirements. This can lead towards solutions that are more complex than you really need.
For example, someone with a larger fleet might think that they need to find something with the maximum number of features. Unfortunately, with larger businesses compliance across an organization is hugely important—meaning that if your software is too complex for people to use, you're going to be in a difficult position. It is more advisable to look at solutions that can identify and address the current operational problems rather than invest in software that offers features for the sake of feature while doing little to improve the current fleet operations.
At the same time, it can be unwise to choose fleet management software with limited features as generally, bigger fleets have more business constraints to overcome to reach an acceptable level of efficiency. This is a tough balancing act, but it's one that can be addressed by prioritizing software that is user-friendly and has a carefully crafted UX.
Reliability
A solution that is perfect for your business's requirement but crashes regularly will cause more harm than good. Software crashes and downtime, after all, will disrupt workflows and cause unwanted downtime at your business. Enterprises should use demos and trials before deciding on which solution to purchase, but you can also ask companies directly about their uptime statistics.
Robustness and Speed
It's best to observe how fast the software processes and syncs data across devices and throughout the system during the trial period. Solutions that lag all the time are just as bad as solutions that crash all the time. If your fleet management solution can't scale up easily to accommodate large numbers of trucks or routes, you're setting yourself up for future disruptions.
Scalability and Upgrades
Businesses should also keep their long-term goals in mind when choosing a solution. It's best to choose a solution that will remain useful to the fleet in the coming years. It is, after all, quite costly to change solutions every few years. As such, you need to check if the software features can be upgraded or downgraded as the fleet and business grows,
A fleet management solution is only scalable if its provider can update it regularly to keep up with industry standards. Enterprises must check whether the provider has a strong track record of evolving in this fast-paced business environment.
Customer Support
You have to expect a certain amount of hiccups in the roll-out of any new software. As such, it's best to choose a fleet management software provider that offers 24/7 customer support and can help your fleet resolve any issues with the solution.
In the end, fleet management is inherently complex. But operators and managers can navigate these complexities and ensure operational efficiency and cost-effectiveness by investing in the right tools and solutions—i.e. the right fleet management solution.