Businesses can choose to operate their in-house fleets or engage the services of a third-party logistics (3PL) provider. Working with a 3PL company can offer more convenience, but running your own fleets will generally give you better control of the delivery experience and often more potential for cost savings. Having your own fleet enables you to offer customers a branded experience based on high-quality delivery services—something that you'll have less control over with a 3PL.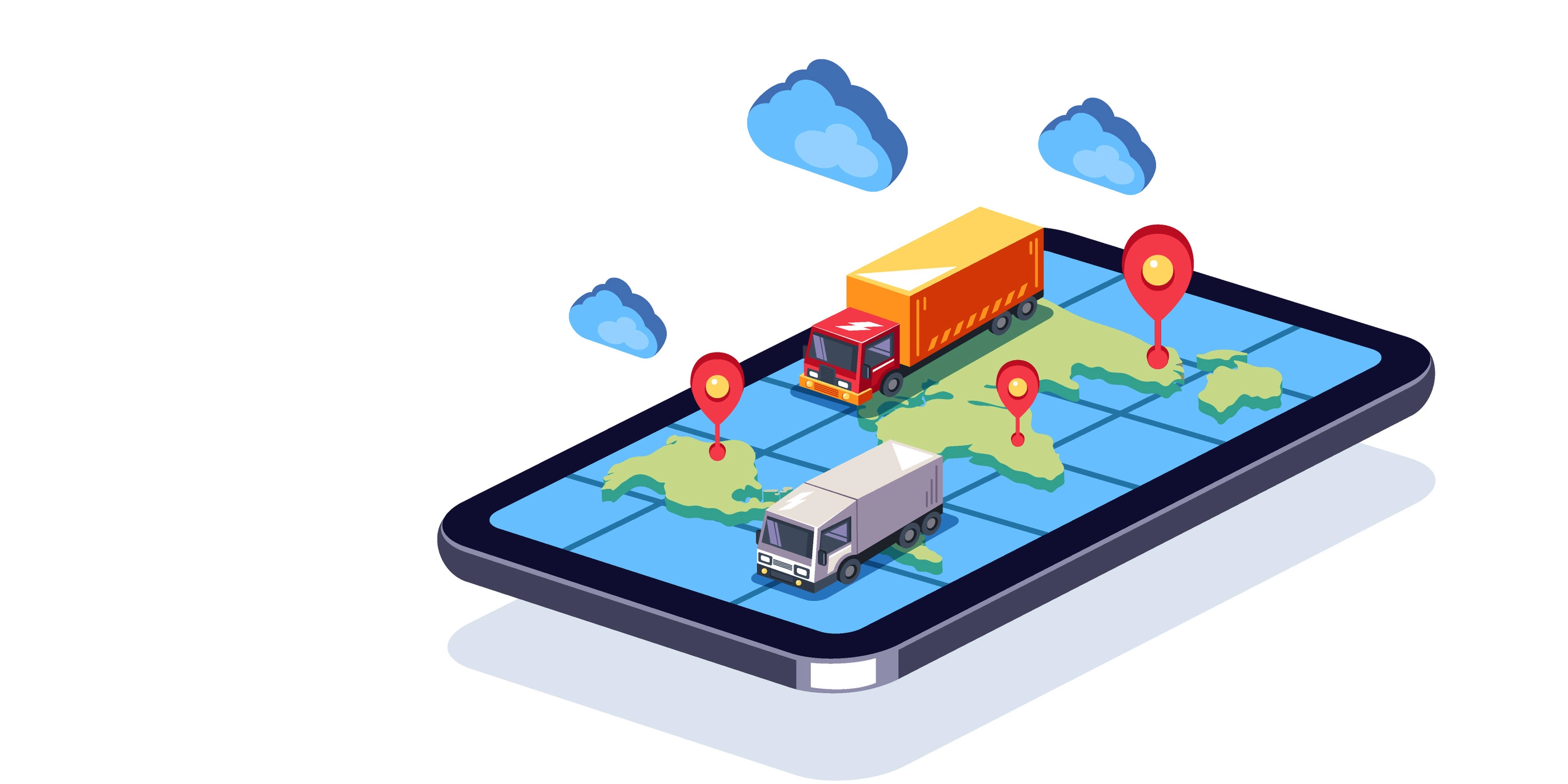 Ultimately, the right choice comes down to your particular business and business case—there's no wrong answer. But if you do opt to manage your own fleet in-house, you're going to need the right tools to ensure that you're providing efficient, visible, scalable deliveries. In other words, you're going to need the best fleet tracking software.
What Is Fleet Tracking Software?
Fleet management software is a tool that helps businesses coordinate and run last mile delivery operations more smoothly. An advanced solution will help fleets manage processes such as assigning drivers, scheduling deliveries, optimizing routes, GPS tracking, and tracking costs. This kind of software helps you manage fleet-related processes in a single location. Plus, the best software can easily be integrated with your company's other enterprise solutions, such as ERPs, CRMs, etc
The Benefits of Fleet Tracking Software
Fleet vehicle tracking software enables companies to manage and optimize the processes involved in delivering goods from the warehouse or hub all the way into the customer's door. Below are some of the benefits of having this kind of software.
Cost savings
The right solution will offer you robust route planning and optimization tools, which are necessary for reducing both driver hours and fuel costs. This can help you streamline dispatching to ensure that the right driver is assigned to the right job at the right time. The right software should also empower dispatchers and fleet managers to make last-minute adjustments as needed.
To make this possible, your software should automate various processes involved in fleet management in order to cut down the risk of human error. If you can remove manual effort for order data entry, customer communications, delivery alerts, etc., you can seriously save on costs associated with incorrect orders, excessive phone time, and much more.
Improved efficiency
Fleet tracking solutions also enable delivery teams to work more efficiently and ensure consistently high performance. Unlike free route planners, enterprise-grade truck fleet management software lets you plan and generate complex, multi-stop routes factoring in different variables such as driver availability, fleet capacity, driver skill, and other business constraints. Smart route planning and optimization features enable drivers to complete more deliveries within their shifts and minimize the kinds of mistakes that often happen when using manual route planning methods.
Deep insights
The best fleet tracking software offers actionable data that's presented in a configurable and easily digestible manner. Your software should allow users to keep track of delivery performance and compare key metrics such as distance traveled, on-time rates, or feedback scores.
Improved driver safety
Software that offers real-time tracking of drivers allows fleet managers to monitor unsafe driving behavior. This enables dispatchers and fleet managers to communicate directly with drivers to correct bad behavior like harsh braking, as well as to guide them away from road closures, heavy traffic, and other road challenges.
Improved customer experience
The best tracking software also helps businesses improve customer experience by empowering them to provide their customers with accurate expected times of arrival (ETAs), real-time tracking of orders, and direct communication with drivers and dispatchers. Advanced solutions also have built-in feedback capture to help you improve the customer delivery experience according to customers' feedback.

How to Identify the Best Fleet Tracking Software
Many solutions claim to be the best fleet tracking software on the market—but not all of them actually deliver on their promises. If you're seriously considering new fleet management software, you need to make sure that any potential solution has the capabilities you need to ensure effective fleet management:
Route optimization
This feature allows you to ditch the error-prone and time-consuming manual route planning process or the legacy route planning processes driven by outmoded software. This helps streamline route planning and enables you to generate the most cost-effective routes by taking into consideration various functions such as driver availability, vehicle capacity, delivery windows, service areas, and real-world conditions.
Accurate ETAs
When you can provide customers with accurate delivery times (via software that uses machine learning to predict ETAs based on performance history, driver location, and traffic, among other factors), you can bolster customer experience and reduce your number of failed and incomplete deliveries.
Real-time tracking updates
Your software should allow you to send automatic updates to customers to ensure that they are informed regarding the status of their orders. Likewise, internal stakeholders should be able to easily see delivery statuses including ETA and driver location at a glance.
Delivery metrics
The best fleet tracking software should offer you complete visibility into driver performance, service times, success rates, distance traveled as well as other delivery-related metrics and customer satisfaction scores.
Proof of delivery
Capturing proof of delivery (POD) digitally helps you track delivery-related data such as location and time of delivery, photos, video, and more. A solution that offers electronic POs can help businesses build trust with customers and reduce manual data entry and paperwork, thereby protecting the company from false claims of damage or missing items.
Ease of use
It's always hard to get employees to use a new tool. Finding a solution that is easy to use will help you implement the software with less resistance. It's best to go with software that provides a simple and easy onboarding experience and can fit seamlessly with your current workflows.
Integration
Choose a software that can be integrated easily and seamlessly with your current solutions and tools—otherwise back-office teams will wind up doing extra work, since the data from the fleet software solution can't be synced with other solutions.
Scalability
Make sure the software you choose will allow you to add drivers, routes, vehicles, and regions easily as you expand your operations.
At the end of the day, the best fleet software offers many benefits. If you're able to find a solution that offers a robust set of features, can easily be integrated, and can support your business as it grows, you can put yourself in a position to outpace the competition with exceptional delivery services.